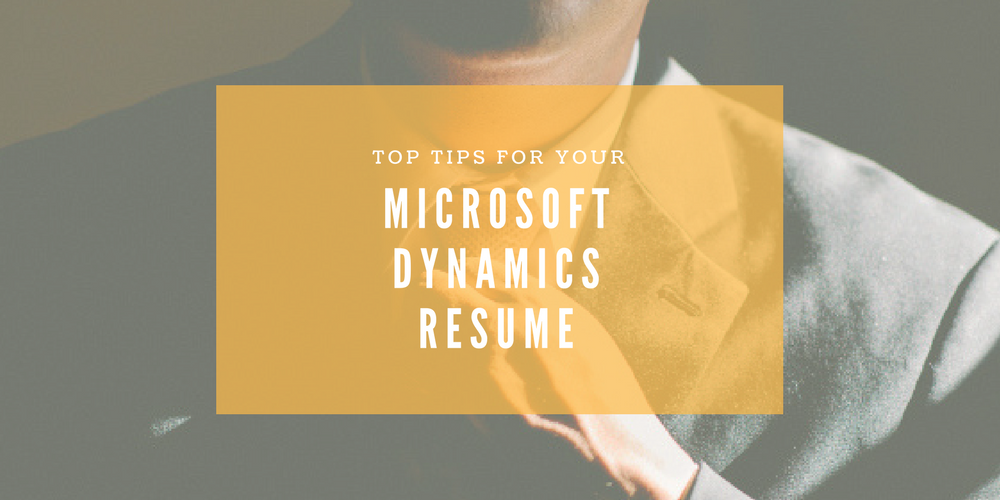 A strong resume is key to landing a job in any industry, and Microsoft Dynamics is no different.
If you've got the skills to pay the bills, and want a great job to match, the first thing you need to do at the beginning of your job search journey is perfect your resume.
We've put together some essential tips and tricks to make your Microsoft Dynamics resume stand out from the crowd.
Make your skills clear — and be specific
Once your resume lands on the desk of the hiring manager, you have an extremely slim window in which to sell yourself. You need to make it clear that you're the right person for that position, and fast.
Highlighting your skills in a clear, concise way is key, especially when applying for technical roles. List your skills right off the bat, bullet point your proficiencies, and detail the products you have experience with.
Focus on the technologies and skills the hiring company mention in their job ad, but be sure to mention any related products that you're familiar with. And don't forget to specify the editions and modules you've worked with too; Dynamics is an expansive and varied family, and many companies will be looking for experience with a particular build.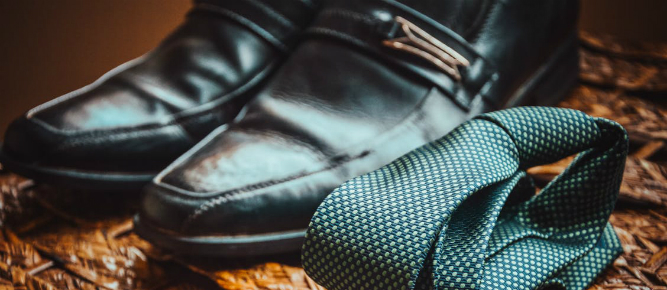 Add your certifications
If you've got years of experience and have been involved in more implementations than you've had hot meals, then certifications are just the icing on the cake. But if you're a little greener, certifications can go a long way in illustrating your skills.
Including certifications can also speak to your character too; employers will take them as a sign that you're committed to staying up to date with your chosen ecosystem, and are willing to take responsibility for your own personal development.
As with any other type of experience on a resume however, only include certifications if they're relevant; employers aren't likely to see any value in certifications based on long-dead technologies, or products that aren't pertinent to their industry.
Tell your dragon-slaying stories
It's not just about what your previous responsibilities were; it's much more about the impact that your skills had for previous employers, and the problems you solved for them. These are often called dragon-slaying stories, and outline how you and your skill set has saved the day in the past. These give a good indication of how your Dynamics experience can solve problems for future employers too.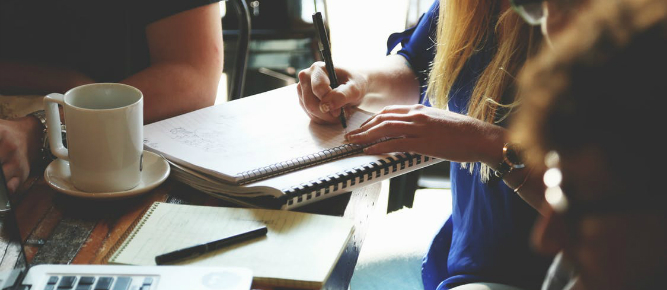 Don't forget your transferable skills
Detailing your technical skills is crucial, but that doesn't mean you shouldn't include soft skills too.  Take the time to highlight the core skills that every company looks for in a good, well-rounded employee.
You may well be an IT wizard, but employers also need to know that you'll be a good fit for their team, and this means showing skills such as communication, teamwork, adaptability, problem-solving, and a great work ethic.
Watch your language
Hiring managers will see a lot of resumes, so you need to make sure yours stands out. One way you can do that is by avoiding tired language when it comes to detailing your experience.
Don't sell your achievements short by using overused, passive phrases, or worse still, resume buzzwords. People often get stuck in a rut when writing resumes, and resort to the same old words. These phrases —  "participated in", "responsible for" — quickly become white noise to hiring managers; so don't use them.
Be direct, and flex those action verbs. It'll make you sound more proactive and hands-on. Try some of these on for size instead: Achieved, Managed, Created, Improved, Trained, Resolved.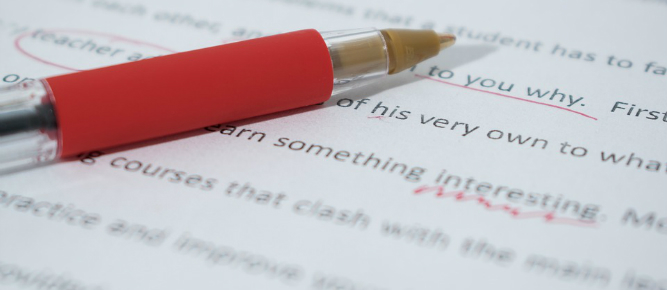 Steer clear of these rookie mistakes 
Now you've sharpened up your Dynamics resume, make sure you don't ruin all that good work by falling foul of any of these common but devastating mistakes:
Typos and grammatical errors There really are no excuses for turning in a resume with errors in it. Your resume is the only tool you have to make a first impression when applying for a job, so don't let little mistakes stop your application progressing. Use a writing checker, and get at least one other person to read it over.
Poor formatting The information you include on your resume is no good to anyone if it's unreadable. Your resume doesn't have to be a work of art; keep it simple, stick to one conservative font and type size, and add section headings to help readers find the information they need.
Using one resume for all applications Cookie-cutter resumes never work. Your resume should address the precise needs and wants of the company you are applying to, especially when it comes down to the specifics of the Microsoft Dynamics job role. If you don't tailor your resume to each job, at best you won't address the specific points raised in the job ad, and at worst, you might end up forgetting to change some of the company information from a previous application.
Waffling Try and keep your resume down to two pages tops. Hiring managers are busy people and, on average, spend around six seconds looking over a resume, so get all the important information in at the top. That said, don't feel obligated to make your resume two pages long; if you can get everything employers need to know on one page, go for it.
Including out of date contact information It might sound obvious, but remember to revisit your resume regularly to make sure your contact info is up to date; even the most top-flight resume is totally redundant if employers have no way of contacting you.
Let us do the searching for you
Register today and our expert Microsoft recruiters will find a job that matches your skills, experience, and your specifications.