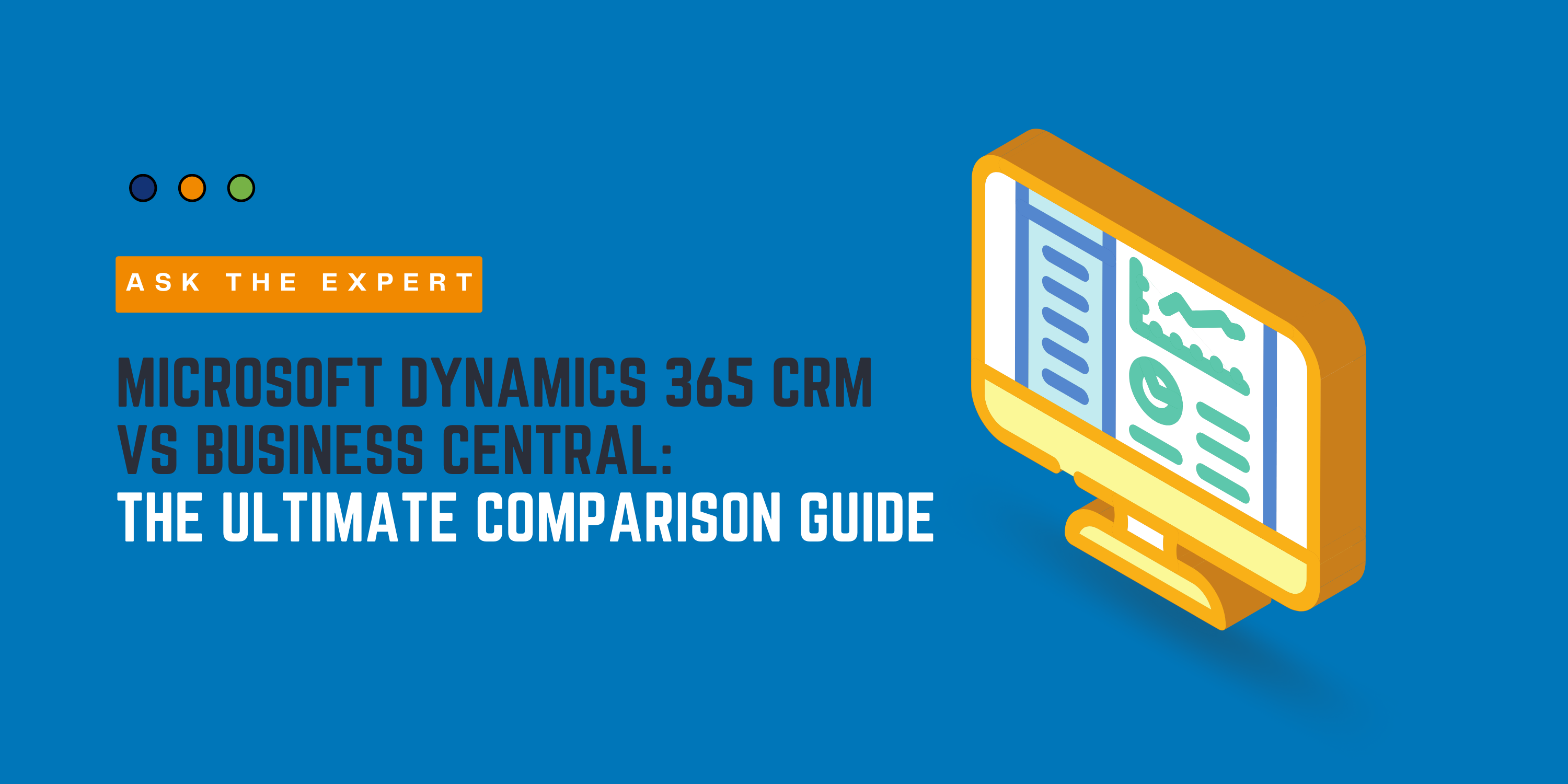 Understanding the differences between Microsoft Dynamics 365 and Business Central, and which one suits your business needs isn't always as straightforward. Shawn Suave, Vice President and Global Dynamics Practice Lead at Microsoft Gold ERP and CRM Partner DynamicsSmartz gives us the lowdown about both solutions, how they differ from one another, and which one will be most beneficial to your business.
Microsoft Dynamics 365 CRM vs Business Central: An introduction
Microsoft Dynamics 365 Business Central is a robust, cloud-based ERP solution designed for small and midsized businesses. It's designed to help companies manage their finances, production, shipping, projects, and services, among other things.  
Business Central comes with a Relationship Management functionality that tracks pre-sales operations including contact management and opportunity tracking, and combines your people and processes into a single, unified solution that can be accessed at any time and from any location, allowing data to be shared quickly and easily throughout your organization. You have access to the most up-to-date and accurate information, allowing you to make well-informed business decisions. 
Payroll and banking are all linked, allowing your staff to share the most up-to-date information and respond to client requests more quickly with the correct information. 
Microsoft Dynamics 365 CRM is a multi-application cloud-based customer relationship management solution. Dynamics 365 for Sales is one of the most popular apps, allowing businesses to qualify leads, manage sales prospects, nurture customer relationships, improve email marketing campaigns, and more. 
Dynamics 365 Sales Professional is Microsoft's major CRM product. It includes the most used CRM processes and capabilities, such as contacts, accounts, leads, opportunities and offers full sync capabilities with emails, appointments, Teams, and so on. 
Both the Dynamics 365 Business Central and Dynamics 365 CRM solutions must be purchased individually. While they appear to have similar functionality in some areas, each excels in the purpose for which it was created.  

Is it 

p

ossible to 

u

se Dynamics 365 Business Central as a CRM 

s

olution?

 
Certain firms may find that Dynamics 365 Business Central's Relationship Management capabilities can meet their lead management requirements. You can use its basic management capabilities to manage contacts, interactions, sales opportunities, segments, and marketing campaigns.  
The following are some of Business Central's fundamental sales management features: 
Quote & order management 

 

Account management 

 

Opportunity management 

 

Campaigns and segments 

 

Contact management 

 
Dynamics 365 Business Central's CRM capabilities are somewhat limited in contrast to Dynamics 365 for Sales. While this option may suffice for certain firms' contact and opportunity management needs, it may not be enough for those looking for a complete, purpose-built CRM solution especially when compared to Dynamics 365 for Sales. The capabilities are far more extensive in Dynamics 365 for Sales, making it a better alternative for businesses searching for the features listed above and more.
The following are some of the reasons why: 
The platform's ability to be customized
Because Dynamics 365 for Sales is based on the Dynamics 365 platform, it's easy to customize to meet a wide range of requirements and processes. If your company wants to expand, extend, or establish new processes, the solution may be readily modified to match your needs. Business Central is more difficult to customize than D365 for Sales, and development expenses may be greater if customization is needed. 
Access to other Dynamics 365 Customer Engagement modules, such as Customer Service, Field Service
Customers who use Dynamics 365 for Sales and have additional business areas such as Customer Service, Field Service, and project management can simply leverage other Dynamics CRM applications while remaining on the same platform and having all their data in one place. 
Marketing Automation tools can either seamlessly integrate with Dynamics 365 for Sales or function natively with it. Having all your consumer information in one location makes data segmentation easier, making it more effective for targeted marketing.  
Working within a single platform also makes it easy to link your website and track client journeys, giving you additional insight into how your prospects consume material and allowing you to improve your marketing efforts. 
Capabilities for Account Management, such as Activity Tracking
Dynamics 365 for Sales can easily track activities such as emails, tasks, phone calls, and appointments for account management and business development, giving you a complete picture of your clients and contacts.  
Integration with Microsoft 365 (Outlook, SharePoint, and Microsoft Teams)
Many Microsoft 365 tools, such as SharePoint for document management, Teams for collaboration, Outlook for productivity and organization, Word and Excel for templates, and so on, are tightly integrated with Dynamics 365 for Sales. 
Artificial Intelligence (AI)
Microsoft has made significant investments in Sales AI in order to assist sales teams in becoming more efficient and effective. Relationship Assistant is a tool built for D365 Sales that helps teams build better relationships and sell more. 
Many telecommunication solutions are compatible with Dynamics 365 for Sales. Advanced capabilities like auto-tracking activities, screen pop-up call-ins, and call recordings are included in these solutions, allowing businesses to have a single view of their customers and keep track of all correspondence. 
Which product will be most beneficial to your business?
When is it best to use Dynamics Business Central: 
If your main motivation for switching the software is to have better financial and operational management, but you also require some basic tracking and reporting features for contacts and opportunities.

 

Integration with other Office 365 tools like Outlook and Teams isn't a priority, and you don't expect your firm to require additional CRM features soon.

 

Basic sales management tools are all that is required; you just want to keep track of your finances, inventory, and manufacturing.

 

You'd like to organize your business based on opportunities and related quotes. 

 

It's critical that you have complete access to all product details and sales history.

 

You need to meet certain basic marketing criteria.

 

It is not a key priority to integrate with Outlook and handle sales activity.

 

Most of your sales processes are pretty straightforward. 

 
When is it best to use Dynamics 365 CRM:
The main reasons for considering a new CRM system are to consolidate and centralize your present sales processes, improve visibility and reporting, and boost sales conversions by leveraging your existing Office 365 tools. 

 

To track emails, handle projects and appointments, and reach customers via email marketing, robust integration with Outlook is essential.

 

You'd like the ability to customize the out-of-the-box process to further personalize the solution to your business needs, even if you don't need it right away.

 

Within the next few years, you may want the option of upgrading your CRM solution to a more comprehensive and customized solution.

 

The end-to-end sales process and sales activity management are critical.

 

You'll need more Customer Engagement features, such as Customer Service, Field Service, and so on.

 

Your marketing requirements are more advanced and it's critical to have a seamless Outlook integration. 

 
Looking for talented Dynamics professionals?
Our Candidate Search is the largest bank of qualified and vetted Microsoft Dynamics professionals in the world, and it's free to browse!
Dynamics 365 Business Central and Dynamics 365 CRM 

built-in integration
Because they are Microsoft products, Dynamics 365 Business Central and Dynamics 365 CRM have a built-in integration. Customers who use Business Central can use the ERP tools they require, as well as leverage Dynamics 365 CRM to gain the full range of sales and customer management features. 
The Business Central – Dynamics 365 CRM integration allows you to complete a full quote-to-cash process: 
Enter quotes into Dynamics 365 CRM using the pricing lists from Business Central

 

Turn quotes into orders by checking Business Central's inventory availability in Dynamics 365 CRM

 

Orders are 

shipped and invoiced through Business Central.

 

Receive and post cash against invoices through Business Central

 
Let's take a closer look at the other Dynamics CRM applications:  
Microsoft Dynamics 365 for Customer Service
:
Microsoft Dynamics 365 for Customer Service is a customer service automation module that offers, among other things, automated case management, dashboards, and reports. Customer service can become a competitive advantage with Dynamics 365. 
With D365 Customer Service, your team can manage client problems faster than ever before ensuring that your customers receive the finest possible service and are completely satisfied. Contracts, resources, working hours, unified service desk (USD), case management, and custom entities are all conveniently managed using D365 Customer Service. 
Microsoft Dynamics 365 for Field Service: 
Microsoft Dynamics 365 for Field Service is a full-featured, end-to-end field service management solution with scheduling, asset management, and billing capabilities. The system matches the best qualified and most available resources with scheduling requirements to maximize the value of the resources available. It also gives specialists a 360-degree perspective of the client relationship as well as real-time guidance while they're on the job. 
Dynamics 365 Field Service is a dependable and scalable module that not only simplifies administration (including calendars), but also gives managers comprehensive access to check-in, check-out, and technical data. 

Conclusion 
Both Dynamics 365 CRM and Business Central are robust software solutions that can be tailored to meet your unique business needs. While Business Central can help you streamline operations and tackle day-to-day ERP challenges, Dynamics CRM can help you build customer loyalty and boost revenue.  
Each of these solutions can be used in line with your company's needs. Microsoft, on the other hand, enables seamless integration, and combining the two solutions can help you break down silos, increase business efficiency, and take your business to the next level. 
---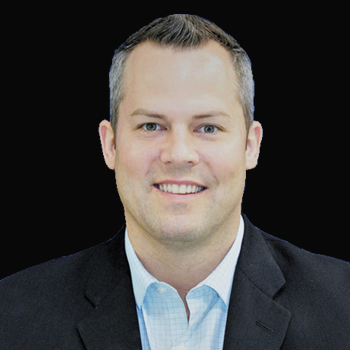 Shawn Sauve is the Vice President and Global Dynamics Practice Lead at 
DynamicsSmartz 
– Microsoft Gold ERP and CRM (Customer Relationship Management) Partner. Shawn has been helping organizations grow by aligning the right people processes and technology both within his organization and for the clients from various industries like Manufacturing, Construction, Financial Services, and Information Technology. He is a strategic thinker and visionary who can see the big picture and focus on key issues to accomplished established goals.