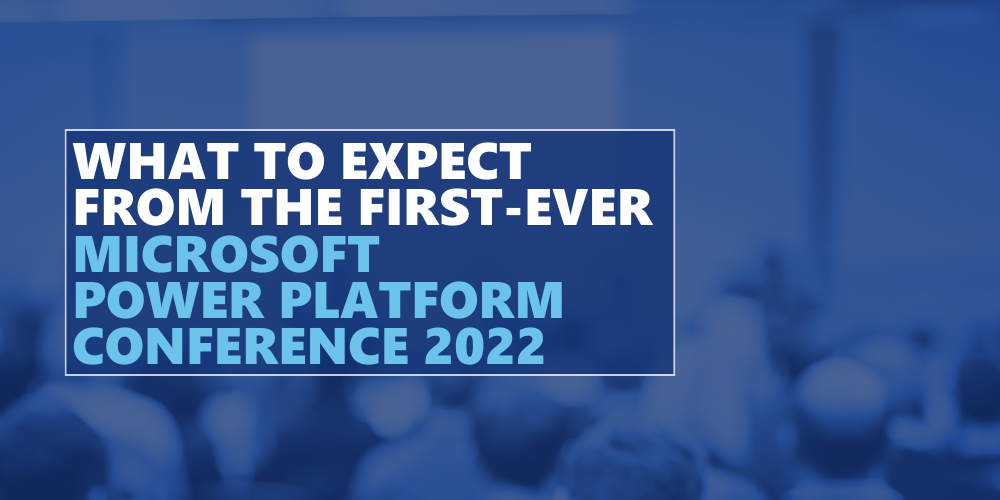 For the first time ever, in what promises to be an annual event, Microsoft are holding a Power Platform Conference in Orlando for an exciting in-person event.  
The conference is sponsored by Microsoft and Power Platform Conference and will be held over the 18-22nd of September 2022, to give you access to 5 days' worth of insightful and thought-provoking keynotes, sessions, breakouts and more—all of which are dedicated to topics around Microsoft Power Platform products, including Power BI, Power Automate, Power Apps, Power Pages, and Power Virtual Agents.  
The event will kick off with 2 days of pre-conference workshops on the 18th and 19th of September, which will be followed by the main event days which run from the 20th through to the 22nd of September. 
You can expect to be inspired by Microsoft's senior thought leaders, software engineers, community experts, and more professionals who are dedicated to enhancing widespread community knowledge and looking for ways to further innovate the ecosystem.  
Among the 100+ speakers, there will be over 150 sessions to tune into, including those led by the President of Microsoft's Collaborative Apps and Platforms service, Jeff Teper, as well as Director of Technology for Microsoft Accessibility, Dona Sarkar and the Vice Presidents of Microsoft Power Apps and Power Automate, Ryan Cunningham and Stephen Siciliano to name a few.  
But it's not just those part of the Microsoft corporation that will be sharing their insights, ideas, and plans for the platform, but the speaking panel will also host sessions from experts in the Microsoft community. Featuring a wide breadth of topics, you can look forward to hearing from professionals who specialize in digital transformation, innovation and strategy, and equity and inclusion across a variety of industries. Click here to browse the full list of speakers. 
This one-of-a-kind event aims to see Power Platform enthusiasts gathering and sharing their knowledge and passion for the range of applications that fall within it. And if you were one of the lucky ones to secure a ticket before it completely sold out, you have so much to look forward to including access to information, opportunities, and connections that can help you further your Power Platform journey. 
This includes: 
Understanding how your peers are using Power Platform

 

Receiving new insights on how to utilize the tools more efficiently and effectively

 

Networking with other Power Platform enthusiasts like yourself

 

Learning about the tools included within the platform

 

Opportunities to ask product experts your questions in live Q&A sessions

 
Plus, a Power Platform Conference-exclusive night held in partnership with Microsoft at Universal Orlando, home to the Wizarding World of Harry Potter and Islands of Adventure! 
Excited? We bet you are! If you want to plan ahead to maximize your learning at the conference, download the schedule and get to work mapping out which keynotes are a priority for your business, and which speakers you'd love to interact with in the live Q&As. 
If you missed out on this year's event—don't fret. Fall dates for next year's conference will be live on the Microsoft Power Platform Conference website on the 30th of September 2022. You'll be able to block out time in your calendar for next year and reserve your spot early for the second annual conference in 2023. So, set your alarms! 
You can stay up to date with all the latest Microsoft events on our Nigel Frank blog. We frequently share introductory posts, recaps, and key takeaways from all the biggest and best events from the ecosystem's calendar.  
Didn't secure tickets this year but still want to further develop your Power Platform knowledge? Why not check out our Nigel Frank Careers and Hiring Guide: Microsoft 365 and Azure Edition 2021-22? As the largest independent survey of its kind, and a resource acknowledged by Microsoft itself, we are confident you'll find useful insights from the ecosystem in here, including data on diversity in the ecosystem, the perks and benefits that are important to employees, and even expert commentary.