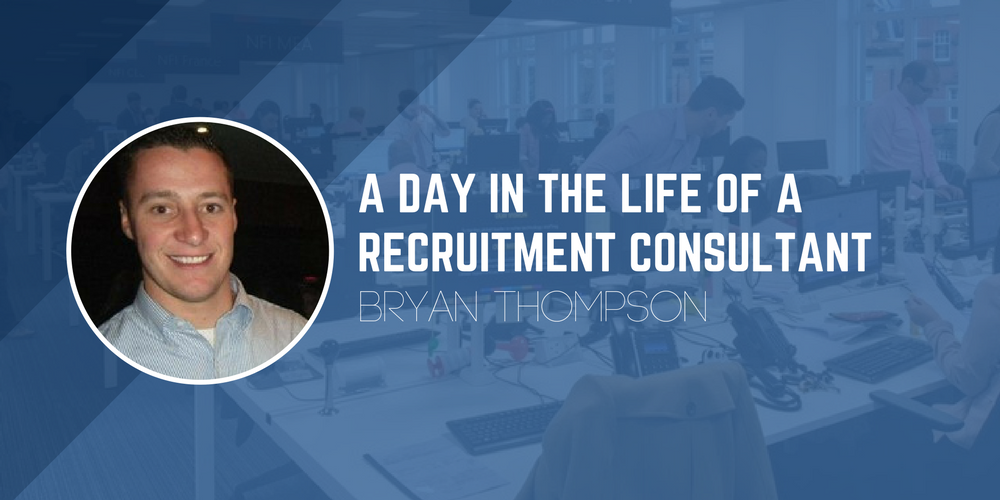 Established in 2006, Nigel Frank International has rapidly grown into the global leader in Microsoft recruitment.
This week, we spoke with one of our skilled consultants, Bryan Thompson, to learn more about him and his role as a Microsoft recruiter. Find out what it's like day-to-day in the recruitment consultant job role and how he can land you the Microsoft technology job you want, making the money you deserve.
Recruiter Profile
Name: Bryan Thompson
Job Title: Microsoft Dynamics CRM Manager
Education: West Virginia University
Nigel Frank Office: New York City
How did you get your start at Nigel Frank International?
I applied in 2014 and met with a few managers who were very upfront about what the opportunity entailed and was fortunate enough to be hired.
What's your favorite part of working at Nigel Frank?
The culture and challenges. It is a great group of people you get to work alongside who help you grow from people who are brand new to senior-level management. The challenges you face every day make it exciting to come in as every day is something different.
How do you help find jobs for Microsoft Professionals?
By understanding what the candidate's skills, desires, and specialties are. I am able to share that information with clients and get them in touch with the candidate. If you truly know the candidate, it is a lot easier to sell them to the clients.
What advice would you give to anyone currently looking for a career in Microsoft technology?
The biggest thing is to gain experience. Just having a certification will likely not do it, as most clients in the IT field care more about the experience than credentials.
What is the biggest mistake you see job seekers make?
They are not honest about what they want, whether it is salary, PTO, job title, etc. It is a major change and sometimes people are truly not committed to making that change and are not honest with us and themselves.
What do you like to do when you're not working?
I enjoy being active, whether it is going to the gym, playing basketball or skiing; I always like to keep busy.
What's a fun fact that not too many people know about you?
I played piano for over ten years.
Any final words for the job seekers reading this?
Be very open with your consultant so that he/she can identify the best possible opportunity for you.

Interested in becoming a becoming a recruitment consultant? We have you covered.