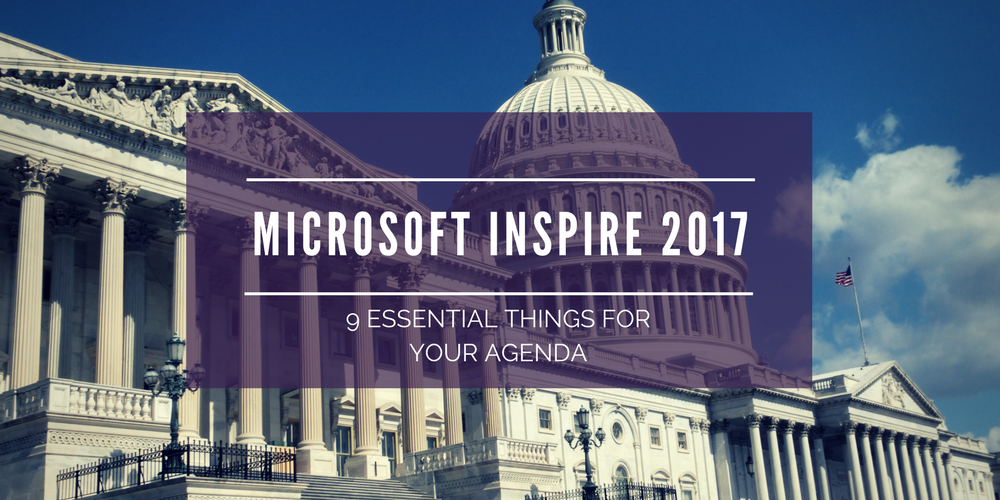 New year, new me? This year's Microsoft's Worldwide Partner Conference has a brand new name, and it's shaping up to be the best partner conference yet.
Now known as Microsoft Inspire, the world's largest gathering of Microsoft Partners will take place at Washington D.C.'s stunning Walter E. Washington Convention Center between 9th–13th July 2017. Over 18,000 attendees are expected from over 130 countries, providing an unrivaled opportunity to learn new things, grow your business and — as the name suggests — get inspired.
With over 600 sessions including keynote speeches, hands-on workshops, and networking lunches across five packed days, it's probably best to start planning your Inspire itinerary (Inspitinerary?) sooner rather than later.
With a whole heap of technological focuses covered — from artificial intelligence and security to customer engagement and the cloud — what you want to see will depend largely on what you're interested in, and what's relevant to you professionally. But that's not to say there aren't a few key events in the conference schedule to get just about everyone excited.
Visit the Commons
The Commons is Inspire's networking epicenter, offering its attendees a vast space in which to connect and collaborate with the Microsoft Community.
Get hands-on experience at technology-focused demo stations at Microsoft Central; catch up on the latest developments in the Partner eco-system at the Microsoft Partner Experience booth; network and discuss in a casual environment in the Community Hub; take the first step to breaking into new geographical markets in the Regional Lounges; or visit the Expo Hall to connect with sponsors and exhibitors showcasing their solutions and products.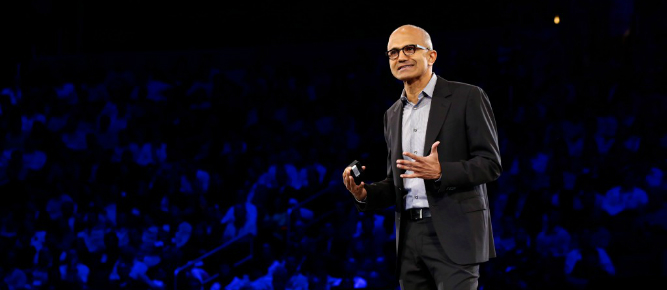 Catch a Keynote
Keynote speeches are the jewels in the conference schedule's crown, and Inspire has not one, but three to take in. On Tuesday, Wednesday and Thursday between 8:45 – 10:45am, top Microsoft executives, including CEO Satya Nadella, will deliver their eagerly anticipated Vision Keynotes addressing the most exciting developments in today's fast-moving technological industry.
Other speakers at this year's event include award-winning ABC News correspondent John Quiñones, veteran tech journalist Mary Jo Foley, diversity and inclusion expert Dr. Tony Byers, bestselling author and entrepreneur Carol Roth and social selling evangelist Jill Rowley.
Give your LinkedIn profile a makeover
Following their recent acquisition of LinkedIn, Microsoft is already outlining their plans for the professional networking site, including integrating its data with their CRM solution to help boost sales.
And it seems they're not about to leave their newest pet project out at Inspire, with LinkedIn set to make a number of appearances at the event. If you fancy yourself a LinkedIn power user, get yourself down to the Rock Your Profile experience, where partners can get hands-on assistance in improving their LinkedIn profile.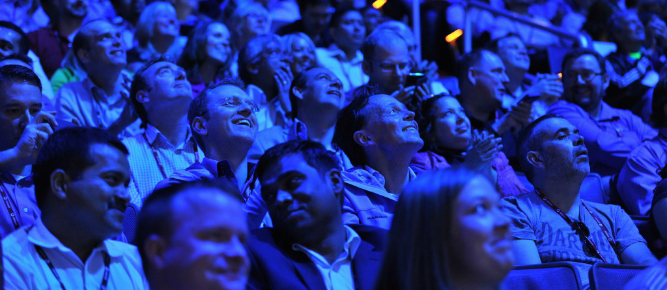 Discover exciting ways to foster learning within your team
After four days of sessions, you'll no doubt have heaps of new ideas to take back to your business. It's a good job then that professional writer and improviser Nancy Watt, and business coach Shann McGrail will be hosting an interactive workshop that aims to show you how to help your team take those new ideas on board.
A collaborative session, the workshop focuses on how fun and creativity help teams learn and succeed, and how these practices can get concrete results for your business. Mixing supporting research with interactive exercises, this session is a no-brainer for team leaders, managers, and those looking for interesting ways to grow their team's knowledge.
Take in a power session
New for this year is Inspire's Power Sessions; highly focused 20 minutes sessions designed to provide attendees with the latest information on key topics in a concise and engaging way. There are 29 Power Sessions to choose from, and at 20 minutes a pop you should be able to fit a good few into your plan.
With interest in cloud computing for businesses growing rapidly, one session that's bound to be popular with many Microsoft Partners is Enterprise Technology Architect Eduardo Kassner's talk on helping customers migrate their workloads to the Cloud.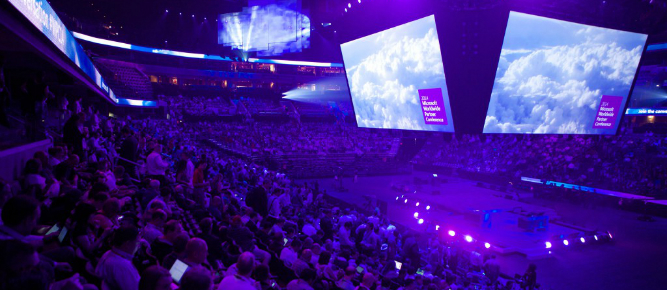 Step up your marketing skills
If you're looking to pick the brains of the experts, then one of Inspire's panel sessions could be for you. The panels allow you to take in a lively topical discussion between subject matter specialists, with the opportunity to put your questions to them at the end.
Keep an eye out for Fifty smart partner marketing tips in 50 minutes, where four marketing pros help partners strengthen their promotion skills, discussing 50 great marketing ideas in under an hour.
Support your sisters in tech
With gender equality in the tech industry a hot-button topic lately, Director of Gender Inclusion, Equality and Capital at Support Women Startups Denise Branch will be hosting a session to examine how men can act as allies to women in tech.
Branch's breakout session asks — and answers — what can men do to help empower and keep their sisters in tech? A must-see for IT and engineering decision makers, influencers and pros.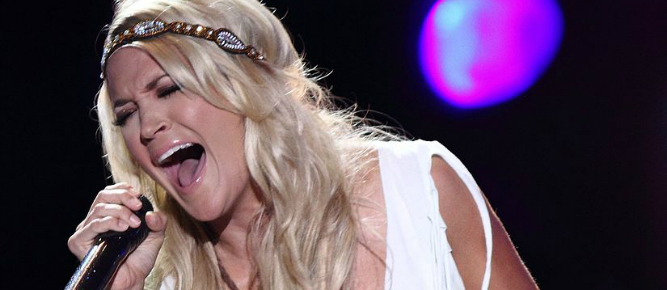 Party the night away at the Partner Celebration
On Wednesday evening, Microsoft Inspire will host its annual Partner Celebration; a night where the company heralds the success and innovations of its partners with a night of food, music, and revelry.
This year's Partner Celebration takes place at D.C.'s Nationals Park baseball stadium, and will feature a performance by country music superstar, and recipient of more Grammies than you've had hot dinners, Carrie Underwood.
The grown-ups only event runs from 7–11pm, and in past years Microsoft has provided shuttles to and from local hotels, so leave the notebook behind and enjoy a night of fun and festivity with your new pals.
Find out how to hire the best Microsoft professionals for your business
Want to know how your business can hire the best Microsoft professionals in the industry? Looking for your dream Microsoft Technology job? Swing by Booth #415 to speak to our team, pick up a copy of our brand new Microsoft Dynamics Salary Survey and try your hand at our buzzwire competition for a chance to win great prizes!
If you're a Microsoft Partner looking to hire the best talent for your team, visit our free candidate search today.