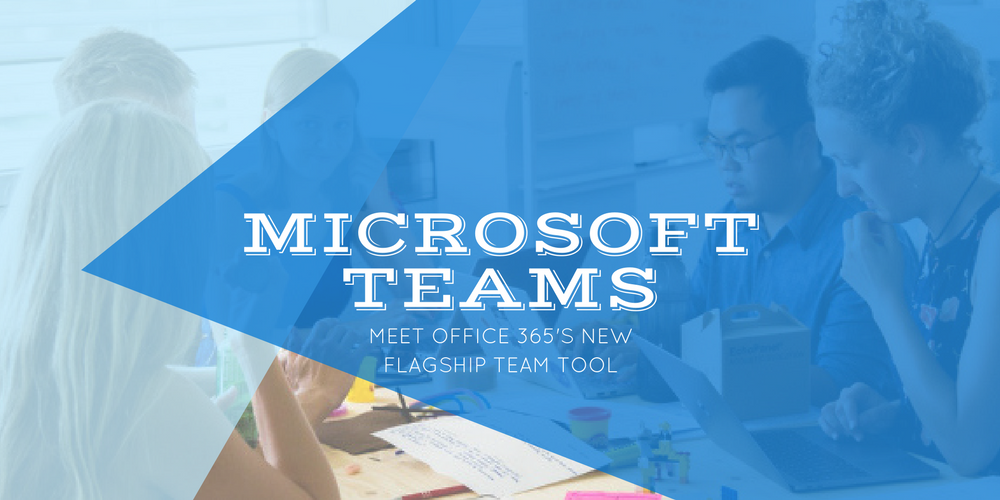 At Microsoft's Ignite 2017 conference, the company announced that its enterprise communication client Skype for Business would eventually be replaced by Microsoft Teams.
Although Microsoft is by no means giving Skype for Business the ax just yet, users can expect to see Microsoft pushing its Teams platform more and more in the coming months.
So, what exactly is the big deal with Microsoft's new flagship communications tool? Gather round, as we answer some of the burning questions about Microsoft Teams.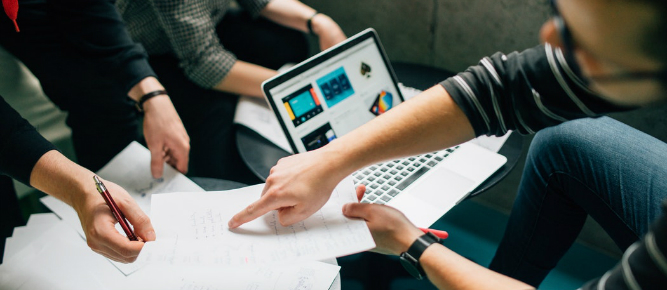 What is Microsoft Teams?
Primarily a chat-based collaboration product, Teams' main function is to facilitate teamwork and promote productivity. Teams is pretty feature-rich when you get down to the nitty-gritty, but broadly speaking, it really has three key areas of appeal; chat, project management, and extensive integration with Office 365.
A relative newcomer to the collaborative communications market, Microsoft first unveiled Teams last November, peddling it as a "chat-based workspace" which sought to build on the collaborative functions that it had been developing within Office 365. Rolling together the chat facilitation of Skype for Business, along with collaboration and online project management tools to allow users to converse and engage with one another, Teams is Microsoft's effort to provide a hub for modern teams to work.
And with the work of many organizations being conducted through apps like Word, Excel, and PowerPoint, it made perfect sense for Microsoft to offer a tool that linked all its business services, and gave users a clear, singular picture of their workflow in one place.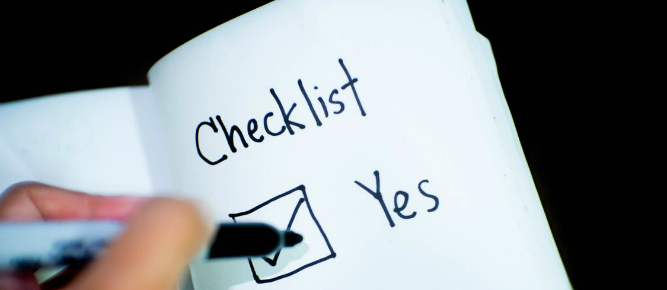 What are Microsoft Teams' key features?
If Skype is the workplace equivalent of passing notes back and forth, think of Teams as a virtual meeting room, with interactive whiteboards, filing cabinets packed with always-up-to-date folders, and a basketball hoop.
Teams provides a hub for team operations; operations that previously would have to be managed by flitting between several different apps. Want to run something by a team member real quick? You can do that in Teams. Send and get feedback on a document? Head to Teams. Set up a meeting and brief the attendees? Shared calendars are integrated into Teams. Need to check the progress of your latest project and make a conference call to update your colleagues? You get the idea.
Within the platform, each team has its own chat thread, which can, in turn, be segmented down into multiple channels; for example by sub-team, project, or topic. So, if you have a Marketing Team, you can have individual chats within that team for design, social etc. Or you could split your team chat down by client, or individual project.
Separate tabs within the chat interface offer easy, searchable access to files, apps, websites, shared calendars or whatever other information that particular thread requires. So, say you have a project going on to revamp your website, you can have a channel dedicated to that task, and add the website in question as a tab, so everyone can easily access it from within the discussion itself. There's also space for private chats if you need to have a quiet word, and guest access for business-to-business usage.
Boasting a thoroughly modern chat space, Teams features all the bells and whistles that users of instant communication apps have come to expect, including gifs, emojis, and even a built-in meme generator. That's not to say Teams' chat always has to be informal, though; it supports rich text formatting, so you have control over the format of your messages, just like you would have when writing an Outlook email.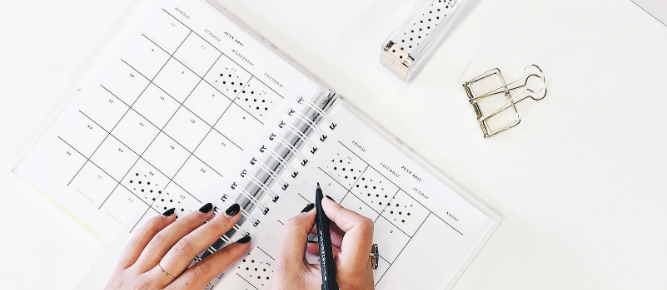 Microsoft Teams as a Project Management app
The other major attribute of Teams, beside communications, is project management. From within Teams' chat interface, files and documents can be shared instantly, making it easy to track new developments or edits on a project without trawling through email threads. Documents can not only be shared, but worked on collaboratively from within the Teams interface; a godsend for those who've fallen foul of version mix-ups and accidental overwrites in the past.
A fully integrated member of the Office 365 family, Teams enjoys extensive synchronicity with its Microsoft brothers and sisters, such as Word, Excel, SharePoint, PowerBI, and Outlook. Documents can be created and edited from within Teams' interface, and Outlook meetings can be scheduled from any conversation. And, when the time for said meeting arrives, go to Teams' Meetings tab, hit the Chat button, and Teams will launch a Skype conference call with the participants, without ever having to leave the app. Utilizing the Microsoft Graph, Teams also features powerful search capabilities, allowing users to find people, files, and chats from anywhere in the Office 365 suite.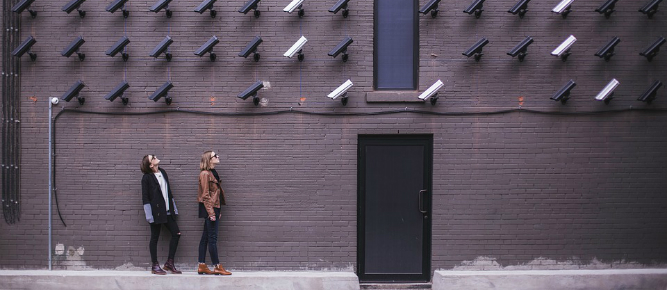 Microsoft Teams: integration and security
Teams is also highly customizable, so you can tailor your digital workspace to suit the individual needs of each group of users. Teams currently supports dozens of third-party integrations, from other management apps such as Trello and Wrike, to social networks and CRM solutions, with plans to include countless more.
Of course, no modern cloud-based solution would be complete without enterprise-level security. Being part of the Office 365 stable, Teams comes with all the compliance and security management facets you'd expect, including round-the-clock data encryption, and multi-factor authentication to enhance identity protection.
The company is currently rolling out new innovations in Teams in order to encompass its users' every possible "intelligence communications" need, including Cloud PBX and voice capabilities, with key functionality slated for delivery during the first half of 2018.
Microsoft Teams Bots
Teams also supports the use of bots in its chats, using AI applications to automate certain tasks and making it easier to get the information you need more quickly. Teams' own chatbot, for example, is on hand to help new users get to grips with the platform; send T-Bot a message, ask it questions, and it'll reply with an answer. Or utilize bots from Teams' Bot Directory; poll your team with Polly, plan travel with Kayak, track packages with FedEx, or create your own custom bots based on your workflow.
In the future, integration with Microsoft HoloLens will allow Teams users to conduct Mixed Reality meetings, with AI updates already lined up to record and distribute key aspects of conference calls.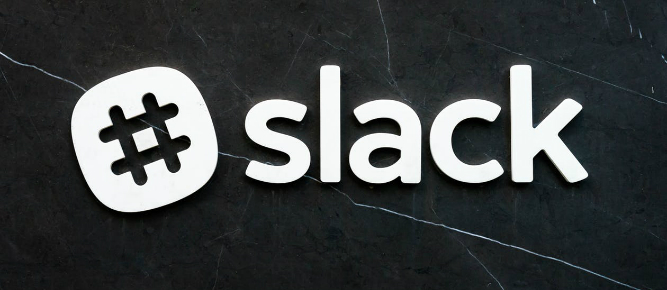 Microsoft Teams vs Slack
With remote working and virtual teams on the rise, there are more collaborative working solutions available than ever. Microsoft Teams might be one of the newest, but its position within the Microsoft Office stack has already given it a leg up. So how does it compare to other team messaging apps?
One of the major advantages Teams has over its competitors is its deep integration with Office 365. So if your organization is already using services like Outlook or any of the Office apps, it's a no-brainer to use a platform that plays well with those other services. By the same token, Teams has familiarity working in its favor; although there are new features and functions, it has that recognizable Office feel, which can help with user adoption.
Where that becomes a drawback rather than an advantage, however, is if you're not already on board with Office 365, as integration with other document management services such as Google Drive or Dropbox has not yet been rolled out to Teams.
Probably its biggest competitor in the team chat arena is Slack. A group messaging app with five million daily users, Slack has been at the forefront of the market for the past few years. Microsoft is already positioning Teams as a "Slack-killer", and in the great Microsoft Teams vs Slack debate, Teams already wields some features that Slack users have been after for years, such as in-line replies.
Another key aspect to consider is cost. If you're already an Office 365 subscriber, chances are you'll be able to access Teams at no extra cost, but if you're licensing Teams for the first time, the cheapest licensing options start at $5 per user/per month. Pricing for Slack ranges from around $6 – $12 per user/per month, whereas HipChat's successor Stride will set you back $3 per user/per month, so Teams sits around the middle of the market in terms of cost. However, as Teams is licensed as part of a larger package, it does provide extra value services such as email hosting and cloud storage space within that price.
Microsoft Teams vs Yammer vs Groups 
Teams is the latest in a long line of collaborative platforms from Microsoft, and it could even seem like Teams is up against other apps in its own clan. But, from Microsoft Teams, to Groups, to Yammer, to SharePoint, every app in the Microsoft co-working stable has its place, and while there might seem like there's a little overlap in places, Teams is a distinct product, and definitely the golden boy of the chat family.
When it comes to Microsoft Teams vs Groups, it's actually pretty simple. Groups is not an app or program as such, it's more like a setting. Similar to Security Groups in past versions of Office, an Office 365 Group is just a way to give users certain permissions to access folders and files, stored in Azure's Active Directory. You would use a Group to create a shared inbox, or distribution list for example.
Then, there's Yammer. Yammer, as well as being much more forum-like than chat-based Teams, is better suited to organization-wide communications rather than collaborative efforts. While you might use Team to chat within small groups, Yammer is essentially an enterprise-focused social network. It can also be used to communicate with parties outside of your organization, making it a much more formal podium.
As for SharePoint, although it does encompass some light chat features, it's much more suited to communicating information to a homogenous audience; think of SharePoint as your organization's bulletin board, news site, and knowledge bank.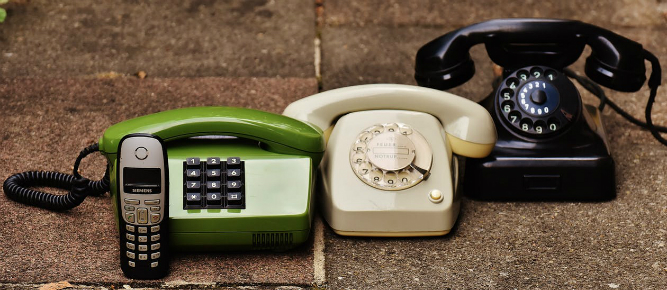 Microsoft Teams and Skype for Business
So, will Microsoft Teams really replace Skype for Business?
The short answer is yes. The slightly longer answer is yes, but not right away.
Acquired in 2014, Skype for Business was a major stepping stone in Microsoft's quest for Enterprise communication dominance, replacing its own team communication tool Lync. Now, in an effort to stake a claim in the burgeoning project management and team communication market, Microsoft is putting all its eggs in the Teams basket.
More feature-rich than Skype for Business, and offering more than just an instant communication platform, Teams reflects the way businesses are working today; collaboratively, instantaneously, and online.
Leaked information initially indicated that Skype for Business users would be transferred to Teams by Summer 2018, but it's looking likely to be a much slower process than that. According to Ron Markezich, Corporate Vice President of Office 365, users can expect a roadmap sometime in the coming months with more firm dates for the great Teams migration.
Though Microsoft has stated it currently has no plans to kill Skype for Business indefinitely, and will still offer support for the service as part of Office 365, no new improvements or investments will be made going forward.
Skype's non-business consumer arm will be unaffected by the arrival of Teams, and the Skype for Business' on-premise server will continue unchanged, enjoying new updates from Microsoft for the foreseeable future.
Need someone to help you get the most out of Office 365?
Browse our bank of qualified, pre-screened candidates for free.
Is Microsoft Teams included in Office 365?
Teams is one of the additional business tools built into Microsoft's Office 365 suite, and is currently included in the below Office 365 packages:
Business Essentials
Business Premium
Enterprise E1, E3, or E5
If you have any of those plans already (and if your organization uses Microsoft Office apps such as Word or Excel, you probably do), you'll already have access to Teams.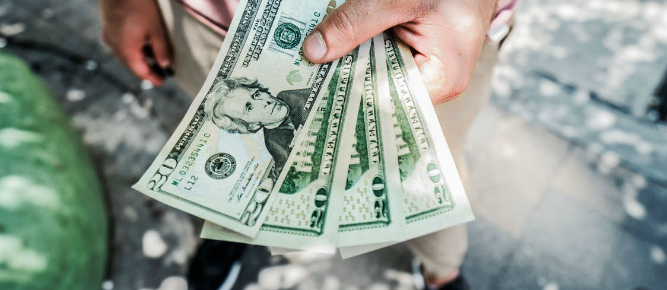 How much does Microsoft Teams cost?
So, let's talk Microsoft Teams pricing for those new to Office 365.
There are a number of plans that include Microsoft Teams, with various options depending on your additional needs and the size of your organization:
Office 365 Business Essentials
Price: $5 per user/per month
Also includes: Email hosting with 50 GB mailbox and custom email domain address, 1TB of OneDrive storage, SharePoint, Skype for Business, Yammer and online versions of all your favorite Microsoft Office apps.
Office 365 Business Premium
Price: $12.50 per user/per month
Also includes: Everything included in the Business Essentials plan, plus desktop versions of Outlook, Word, Excel, PowerPoint, OneNote, and Access.
The maximum number of users for both the above plans is 300; if you need to give access to Teams to more than 300 people in your organization, you'll need to take a look at Teams' enterprise plans, which offer similar packages to an unlimited number of users:
Office 365 Enterprise E1
Price: $12.00 per user/per month
Also includes: Email hosting with 50 GB mailbox and custom email domain address, 1TB of OneDrive storage, SharePoint, Skype for Business, Yammer and online versions of all your favorite Microsoft Office apps.
Office 365 Enterprise E3
Price: $20.00 per user/per month
Also includes: Everything included in the E1 plan, plus desktop versions of Outlook, Word, Excel, PowerPoint, OneNote, and Access, and security and compliance tools, such as legal hold, and data loss prevention.
Office 365 Enterprise E5
Price: $35.00 per user/per month
Also includes: Everything included in the E3 plan, plus Power BI Pro, advanced security, analytics, and voice capabilities.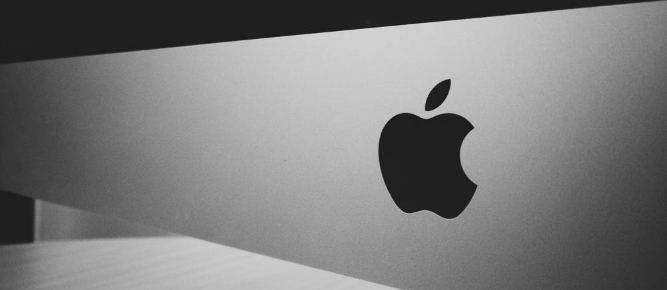 Can I use Microsoft Teams on Mac?
Microsoft Teams works on all major operating systems, both desktop and mobile. The platform has desktop apps for both Windows and Mac operating systems, and has mobile apps for iOS, Android, and Windows phones.
Each individual license allows for use of Teams on up to five different devices, so your team can still work together wherever and whenever they need to.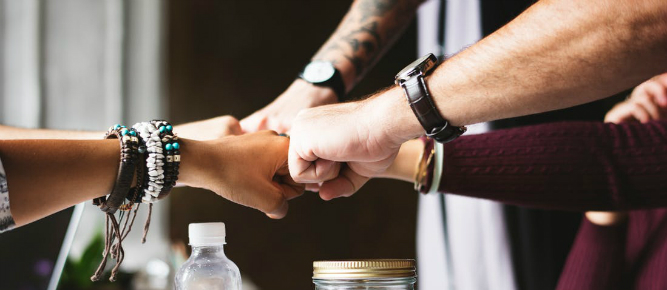 How can Microsoft Teams integrate with my current software?
If you're already working with another productivity or project management app, you may not have to start over from scratch if you want to move to Teams.
Microsoft Teams supports integrations, or Connectors, with a host of other productivity apps such as Wrike, Hootsuite, Trello, and GitHub, which means you can track and collaborate on existing projects all in one place. Teams even connects to apps such as Twitter, so you can track significant hashtags or engage in social listening through the platform.
And if Teams doesn't currently have a Connector for the software you want to integrate, you (or your friendly neighborhood developer, if you're lucky enough to have one) can create one yourself.
Within each Teams chat thread, users can customize tabs depending on what they want access to. These tabs could show shared files, project timelines, or other websites, so you can section your chat to make it easier to share, collaborate and find what you're looking for within the conversation interface. All third-party integrations in Teams are also available as tabs, so the information and functionality you need is always at your fingertips, even if it's hosted on another app.
Another useful Teams integration is the Kanban board. A popular workflow visualization tool, users can create a digital Kanban board through its Visual Studios Connector. Kanban boards can also be added to Teams through Smartsheet, a third-party task management tool.
At present, Teams supports a few dozen third-party integrations, but has plans to rollout Connectors for more than 150.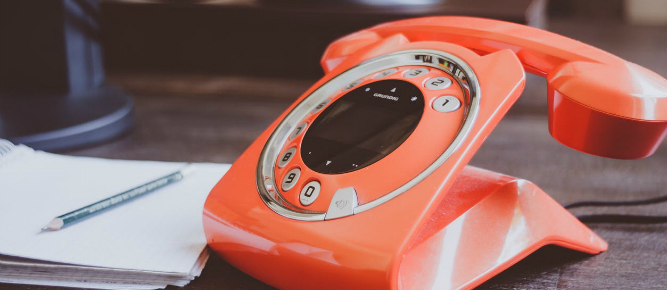 I'm a current Skype for Business customer; should I migrate to Microsoft Teams?
Though no roadmap for the exodus to Teams has been released yet, it's definitely a good idea to start thinking about migration.
Teams was initially launched as a largely chat-based communications platform, and Microsoft is currently working on bringing Skype's full functionality into Teams, so it'll be a little while before we witness the power of this fully operational battle station.
So while Microsoft has stated that Skype for Business users should continue to use Skype for Business until Microsoft Teams' capabilities meet their needs, it's also encouraging users to start using Teams alongside Skype, which will make migration and user adoption a much easier process when the time is right.
If you want to start your team on Teams, the aforementioned T-Bot can help get them situated with the new functionalities, and you'll be able to port all your Skype for Business contacts into Teams too.
Luckily for those Skype for Business users who've invested in hardware or third-party peripherals, Microsoft has confirmed that all existing, Skype-aligned handsets and conferencing hardware will be compatible with Teams.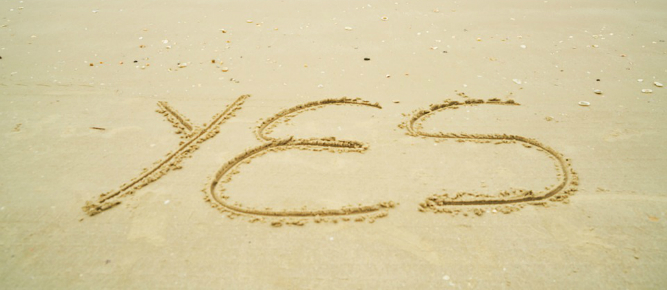 Sounds good! Where can I download Microsoft Teams?
If you already subscribe to one of the Office 365 packages that includes Teams, you've probably already spotted the Teams icon on your quick start menu. (Definitely a Teams' plan subscriber, but can't see the icon? You might need to contact your IT administrator to turn on access.)
But if you're new to the suite, you can download Teams' desktop and mobile app here.
If you're still on the fence, Microsoft has an interactive demo you so you can get up close and personal with Teams and "try before you buy".
Need qualified Microsoft professionals for your business?
Upload your specifications, and we'll find the perfect candidate for your team.