Here's what some of our happy customers say about our services
Since 2006, we've placed over 19,000 Microsoft professionals with Microsoft Partners, ISVs and End Users around the world.
We love a good client success story—here's what just a few of our clients had to say about working with us: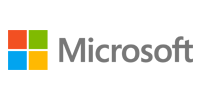 Microsoft UK
"Nigel Frank International has become a valued partner to Microsoft by consistently delivering talented people across Europe. We have a trusted partnership that is pivotal to the joint successes we have seen."
Georgina Bowis
Head of Talent Acquisition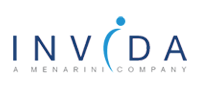 Invida
"Invida is the leading pharmaceutical commercialization services company in Asia Pacific with over 3500 employees in 13 markets. We had a requirement to fill an AX position, that had been open for more than 6months. After scouting around several agencies to assist us, Nigel Frank International contacted us regarding the role.
"Within a short space of time, the AX recruitment consultant, Leonard Ow had sourced an experienced candidate with the relevant skills for the position. Leonard remained diligent throughout the process. He ensured that our needs and requirements as a company were addressed and met, along with the requirements of the candidate."
Benny Choong
Regional Finance Director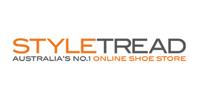 StyleTread
"Styletread is a fast-growing online fashion retailer, our growth in 2011 was exceptional and as a result, we embarked on strategies to accommodate this, including choosing Microsoft Dynamics NAV as our ERP. We'd been searching for some months for the right person to join the business to take charge of the systems, advise us on how to best utilize NAV, and help us facilitate considerable expansion in the coming years to come.
"We spoke to a small number of potential hires in our search for this Business Systems manager, but were unable to find the perfect person when Nigel Frank APAC contacted us. Immediately it was clear they were specialists in MS Dynamics, understanding the technical requirements but also our needs as a business, taking time to understand our culture, vision and find out about the personality we would need for this role.
"Having suggested 3 candidates, we interviewed two and one of them turned out to be the perfect fit for Styletread, all within 2 weeks. Nigel Frank was attentive and flexible in helping us secure this person, putting in the effort to work on our behalf from start to finish. I'd recommend (and have done!) Nigel Frank APAC to any company looking for a specialist Dynamics Professional, in my experience, they delivered on every level."
Mark Rowland
Managing Director and Co-Founder, StyleTread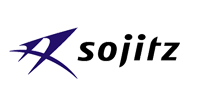 Sojitz
"We contacted Nigel Frank to help us source a Microsoft Dynamics AX Specialist at a critical point in our AX implementation project. A very strong candidate was put forward immediately and we feel fortunate that he appears to be an ideal fit for this position which requires quite a niche combination of skills.
"Initially Nigel Frank made a real effort to understand our business, to understand our requirements, and to sell our Company to candidates. All candidates put forward by Nigel Frank who came forward for interview were enthusiastic and informed about our Company, and we were able to have a lot of confidence in the selection.
"Throughout our recruitment process, there was a strong sense of partnership with Nigel Frank; they were honest about the market and feedback from candidates, and it was very apparent that our Company's interests were taken into account alongside the wishes and aspirations of candidates. We would definitely recommend Nigel Frank and deal with them in the future. Although we have only one specialist role in Europe focussing on Dynamics AX, we can appreciate how important it is to work with recruiters who know the market well and can advise on the best options available."
Elizabeth Lingard
Assistant Manager Human Resources & General Affairs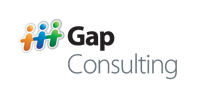 Gap Consulting
"We operate in a highly competitive market, where the best talent is very much sought after, and difficult to find. Consequently, we engaged Nigel Frank International to find us the right candidates. We have successfully completed several recruitment campaigns with NFI and established a very effective relationship with our recruitment consultant and our account manager.
"I'm very happy with the level of engagement we have during the recruitment process, as well as the market insight they provide. NFI worked with a positive urgency from the start of the campaign until we achieve the objective.
"They are efficient in arranging interviews and provide an effective and transparent feedback mechanism between us and prospective candidates. Very importantly, the team we work with at NFI has invested the time to develop a good understanding of not just the technical skills we look for, but the character and softer skills that would sit well within our company culture and ethos.
"The consultant we work with at NFI is honest and cares about delivering long-term results to our business. We find the service knowledgeable, helpful and timely and I'm happy to use Nigel Frank International on our time-critical assignments."
Andy Dudley
Managing Director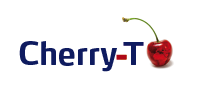 Cherry T-BV
"We began our relationship with Nigel Frank International in 2010, at which point the business was in its early stages. In 2011 as the company grew, our requirements grew and we turned to Nigel Frank International to support us with this.
"With their wide selection of candidates and our flexibility in terms of employment, they were able to supply us with the strongest candidates nationwide, and when needed quickly, have been able to meet our demands. We value our relationship with Nigel Frank and appreciate the personal approach offered by the consultants and have had great success so far, and look forward to continued success in the future."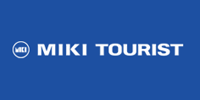 Miki Shared Services
"With reference to the recruitment service provided, we would like to express our greatest appreciation for the great job done by Nigel Frank International in conducting our staff recruitment.
"The candidates they provided to us are perfectly matched to our job requirements and we are satisfied with the overall service they provided. We recommend Nigel Frank International to other Human Resource Managers who are looking for a high-quality recruitment service provider."
Taishi Mito
MD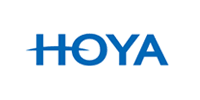 HOYA Group
"In order to find Microsoft AX special talents, Nigel Frank could list the names very quickly for us according to our special requests such as with several AX implementation experiences, a few global implementation experiences, strong communication skill as well as deep understandings on the implementation and maintenance methodology.
"We could finally find the best talent in the market around the Asian countries. Also, after the completion of the contract, they consulted us to resolve the issues around the contract. We are very satisfied with the total service."
Yoshio Chikayasu
CIO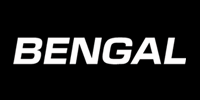 Bengal Transport
"I liked using the candidate search, it was intuitive and really helps drill down to what you are looking for. I have not had access to any candidates as the ones proposed to me by Nigel Frank, from any other means of our recruiting efforts. You guys are the bomb!"
Shane Tubre
CEO
Incadea
"Thank you very much for the great list of candidates you provided, they were all very high-caliber and it was a very difficult job to choose the final candidate. Your communication and negotiation skills were appreciated which made for a very smooth and easy employment process. Will be back in contact soon!"
David Blackford
Regional Director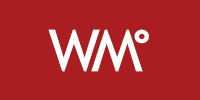 Web Media 360
"We came to Nigel Frank with a need for a SharePoint Consultant. We have used many agencies and recruitment channels to allow our company to grow quickly and successfully but Nigel Frank stood out as being highly professional and knowledgeable from the start.
"We have extensive experience in recruiting and growing high-performance teams but with the support of Nigel Frank we have been able to meet our targets for team growth of over 60% in 2013.
"They understood our recruitment strategy and employee growth plan as well as our budgets and worked closely with us to come up with the best selection of candidates. We will continue to work with Nigel Frank going forward and would recommend them to anyone looking to hire SharePoint professionals."
Alastair Cashen
Director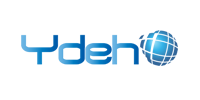 Ydeho
"We approached Nigel Frank looking for a SharePoint Technical Consultant, with specific development skills as well as being able to speak French and English. It was an urgent need, so after finding a suitable candidate we were disappointed when they had to withdraw due to personal reasons.
"Nigel Frank, however, was incredibly reactive to this situation and due to their wide selection of highly skilled and diverse candidates, were able to present us with alternative profiles that same day. After interviewing we found an alternative candidate and in doing so were able to keep the project on track."
Yoann Desmaris
Owner
CodeRight
"We began working with Nigel Frank as we were struggling to find the right SharePoint consultants. We needed people specifically with ISV backgrounds, which turned out to be difficult to source.
"Due to their wide network of candidates, Nigel Frank was immediately able to start presenting us with the type of candidates we were looking for. We have taken on several SharePoint professionals through Nigel Frank and will continue to work with them."
Bryan Tuttle
Owner
Accigo
"Accigo is a growing business that specializes in providing their customers with complex IT solutions. Nigel Frank assisted Accigo with various roles within Microsoft technologies including Microsoft Business Intelligence, Dynamics AX, Dynamics CRM and SharePoint. Nigel Frank helped Accigo secure some of the best Microsoft professionals in the Swedish market.
"So far Nigel Frank has helped us hire 10 Microsoft professionals within the last 7 months in a very competitive market, providing excellent service and expertise in finding and building relationships with the best candidates and ensuring that these candidates chose Accigo and not our competitors.
"Nigel Frank gained a very good understanding of Accigo's company culture, which resulted in a quick and efficient recruitment process and hiring of top Microsoft professionals that added a great value to Accigo's business."
Jonas Hagen
Business Team Manager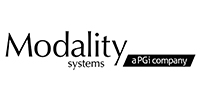 Modality Systems
"Modality systems are a Microsoft Gold Partner with a leading-edge team of certified MS Lync specialists helping customers strategize, deploy and adopt universal communications.
"In a candidate scarce market, Nigel Frank managed to provide us with highly qualified Lync consultants and engineers who are passionate about Unified Communications and with excellent technical skills. We have hired numerous professionals via Nigel Frank and would definitely recommend Nigel Frank to our industry contacts."
Jennifer Shearman-Jones
Head Of Talent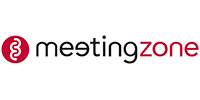 MeetingZone
"MeetingZone is a leading conferencing and collaboration services provider offering personalized Unified Communications, Web and Audio Conferencing services.
"Technology moves at such an incredibly fast pace within our sector, that finding technically proficient staff within tight deadlines can be difficult. We needed to recruit experienced Microsoft Lync-specific professionals and therefore looked to external recruiters to assist us.
"Nigel Frank's capability as a specialist UC technologies recruiter was immediately apparent. They were very professional, understood our requirements and presented us with a number of relevant Lync candidates in a short period of time. We employed 3 Lync professionals through Nigel Frank and were very happy with how the overall recruitment process was carried out."
Ben Adams
HR Manager

Mobile VideoCommunication GmbH
"We are constantly looking for suitable, qualified candidates to support us with the implementation and maintenance of our Microsoft Lync Projects.
"Nigel Frank are always at hand to support us with our search for Microsoft Lync professionals, and their competent and professional consultants have repeatedly been able to deliver suitable candidates, who are an ideal match for our team.
"We are extremely happy with our partnership with Nigel Frank and in the future we will continue to turn to Nigel Frank, to utilize their reliable and trustworthy service."
Karsten Bauer
Head Of Projects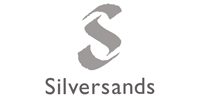 Silversands
"We initially engaged with Nigel Frank due to their knowledge and experience in the SharePoint consultancy market. As our confidence in their ability to deliver grew, we started working with Nigel Frank to fill roles in Exchange, Active Directory, Office 365, SharePoint, Hyper-V and System Center.
"Nigel Frank work hard to understand the requirements of a Microsoft Consultancy and the specialist skills that we look for in candidates. Nigel Frank's understanding of our needs and the needs of candidates coupled with their knowledge of our core technology areas makes them a true partner."
Andy Petty
Operations Manager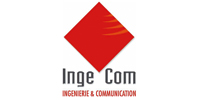 Inge Com
"Since we were struggling to find a profile that is highly demanded on the market; the Nigel Frank French team from the Newcastle office helped us with the recruitment of a SharePoint Project Manager. Various profiles were sent and thanks to their support, we are now working with a very experienced and certified professional with whom we are satisfied. Thank you, Nigel Frank, for your service."
Inge Com
Ingenierie & Communication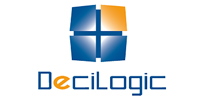 DeciLogic
"Following an unsuccessful search for candidates with both strong technical and communicational skills willing to relocate to Toulouse, we engaged in a relationship with Nigel Frank that has delivered numerous candidates over two years.
"Not only did we feel like our needs and objectives were truly understood, but Nigel Frank was able to headhunt and engage skilled professionals across various French regions — something we never had the resources or connections to do ourselves. We've been very impressed with the results so far and look forward to our continued partnership."
Eric Mauvais
Director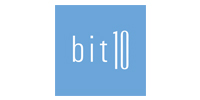 Bit10
"Bit10 is a digital agency that specializes in Sitecore and Umbraco website development. NigelFrank has placed a number of developers with us and they have very quickly became our number one recruitment resource. They have taken the time to get to know our business and understand what it is that we look for in our employees.
"Their CV screening has significantly reduced our recruitment time, and ensures that our Senior Management only sees the very best candidates that are suited to the role. We have found Nigel Frank's service to be top class and have no hesitation in recommending them to other digital businesses."
Mark McKeever
Commercial Director – Digital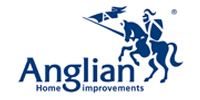 Anglian Windows
"Nigel Frank was really responsive in finding us Sitecore developer resource options for both temporary and permanent hires in the Anglian digital team. They found a good range of candidates to choose from and we have most recently, successfully hired a permanent recruit who is turning into a great asset for the team.
"Scott, our consultant at Nigel Frank, was also a great help in turning around contracts and agreeing on terms and conditions between our companies under some very pressing deadlines. I would recommend Nigel Frank to any Sitecore Users looking to develop their in-house resources and expand on their current or new team."
Matt Carey
Head of Digital Marketing

Bolero
"We were looking for 2 relatively rare candidate profiles in Lyon: a Data Scientist and a BI Manager. The IT recruitment companies we initially contacted informed us that these were very difficult to find in the area, as most of the appropriate candidates were all located in either Paris or Geneva, leaving us discouraged. It was at this point that Nigel Frank International was recommended to us.
"At first, we were hesitant as they are based in the UK but in the end, we decided to put our trust in them as the team seemed dynamic and highly motivated to overcome the problem we were facing. From the day we started working with Nigel Frank, all of our problems were resolved. Not only did they rapidly provide us with multiple profiles, the more we talked to them about our needs, the more they understood what we were looking for and were able to provide us with highly appropriate candidates.
"Thanks to Nigel Frank we filled these roles in less than 2 months. Today these two engineers are among our best employees. I would definitely recommend Nigel Frank International as a partner for your recruitment needs!"
Frédéric Diaz
R&D Director

Laboratoires Juva Santé
"We requested Nigel Frank International's services when we encountered difficulties recruiting a technical IT profile. For several months, we had been searching for a Microsoft BI Project Manager who had both strong technical expertise (SSAS, MDX) and good functional knowledge.
"All of the profiles we received from Nigel Frank were relevant and after having met with several candidates, we were finally able to recruit THE person we had been looking for for several months."
Laetitia Astier
Talent Acquisition and Development