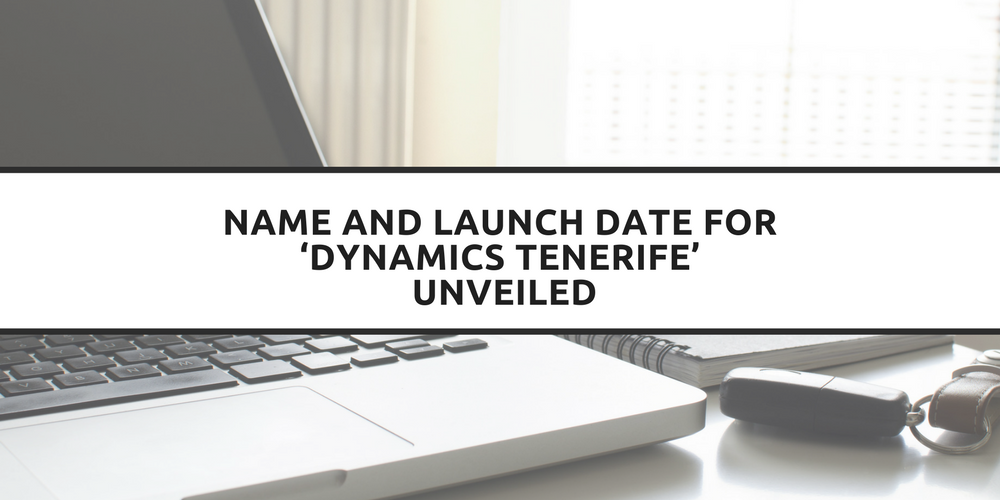 Microsoft has announced the name and release date of its new Dynamics 365 ERP app.
Seven months after it first announced that it was shelving Dynamics 365 Business Edition in favor of a purpose-built ERP app for small businesses, Microsoft has revealed that the new app will be titled Dynamics 365 Business Central, and will hit general availability on April 2, 2018.
Previously codenamed Tenerife, the cloud-based app will be the Dynamics 365 suite's flagship ERP app for small-to-midsize organizations. Touted as a new end-to-end business management cloud solution, Business Central is said to have been closely modeled on Dynamics NAV, and will boast similar functionality to the app's latest edition, NAV 2018.
According to the Business Central webpage, the app will include functions encompassing financial management, manufacturing and warehousing management, supply chain automation, sales and customer service, and project and budget management.
In keeping with the update schedule of other apps in the Dynamics 365 family, Business Central will enjoy small-scale fixes and updates every month, with major updates expected every six months.
Dynamics 365 Business Central will replace Business Edition, as Microsoft moves toward a more modular licensing system for Dynamics 365. At the company's Ignite conference last September, CEO Satya Nadella highlighted the need for more sectional, contemporary business apps that are role and workflow specific.
By doing away with the editions, Microsoft hopes to make Dynamics 365 more accessible, allowing businesses to choose the right apps for their current needs, without being shackled to a set plan.
Microsoft's Business Apps and Strategy General Manager Alysa Taylor announced the release details via Microsoft's Dynamics 365 blog. Taylor stated that Business Central "offers organizations a single, end-to-end solution for managing finances, operations, sales and customer service, and an opportunity to easily upgrade from their entry-level accounting software and legacy ERP systems."
The app will be available only through Microsoft Cloud Solution Providers, and will be rolled out initially to 14 countries: United States, Canada, United Kingdom, Denmark, Netherlands, Germany, Spain, Italy, France, Austria, Switzerland, Belgium, Sweden, and Finland. General availability is scheduled to hit Australia and New Zealand on July 1, 2018.
Dynamics 365 Business Central Pricing
Priced slightly higher than its Business Edition predecessor, there are currently two versions of Business Central to choose from:
Essentials — $70 per user, per month

Premium — $100 per user, per month
It is likely that a lite Team Member license — which costs $8 per user, per month for other Dynamics 365 apps — will also be offered for users who require only read, approval, and reports access, and use of employee self-service features.
Service management and manufacturing modules will be exclusive to Premium users.
As it will only be sold through Microsoft CSP partners, Business Central will not be available to purchase as part of one of Microsoft's pre-set plans, though the vendor partner will have the option to deliver Business Central as part of packages of their own creation, alongside their own software or additional services.