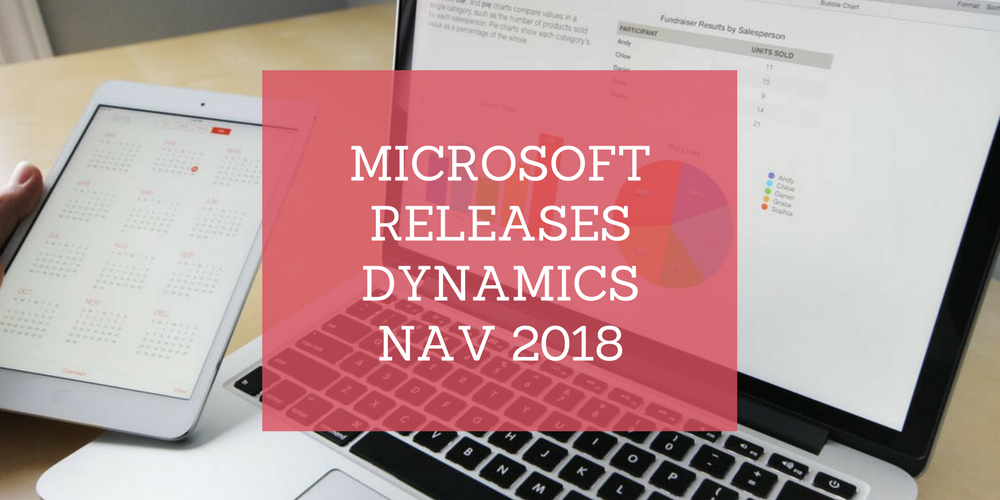 More than a year after the release of Dynamics NAV 2017, its successor has arrived.
Depending on the functions your business needs, NAV 2018 is available in two "packs"; the Starter Pack, and the Extended Pack.
The Starter Pack is for companies that need core financials and trade functionality, such as financial management, customer relationship management, project management configuration and development, supply chain management, and human resource management. Users will also get access to customization tools to help introduce additional functionality through add ons and web service integrators. The pack comes with three full user licenses as standard.
For those larger businesses or those with high functional needs, the Extended Pack also features extended financial management, extended customer relationship management,
extended configuration and development, supply chain management, and manufacturing solutions, as well as more extensive customization options.
What's new in Dynamics NAV 2018?
According to Phillips, NAV 2018 offers several core function updates, such as changes to navigation and setup interfaces, as well as improved integration with other Microsoft services like Office 365, Outlook, and Dynamics 365 for Sales.
Introduction of an Employee Ledger, a new tasks function which aims to boost user productivity, and extended image recognition through use of Microsoft Cognitive Services.
In addition, NAV 2018 users will enjoy new capabilities built in through the app's Excel integration, including report templates such as trial balance, and cash flow statements. There are also new reports available through Power BI, adding visualization for NAV's most popular reporting functions, and added integrations with Microsoft Flow, which allow users to automate tasks.
Features for processing digitized purchase invoices have also been given an upgrade, with improvements to Optical Character Recognition (OCR) capabilities via the Kofax Invoice Capture Service.
The last NAV as we know it?
Microsoft confirmed at Directions NA earlier this year, NAV 2018 will be the last edition of the software under its current branding. Although an updated version of NAV 2018 is expected in the Spring when Dynamics NAV 2018R2 hits general availability, NAV will then be replaced by a new, as-yet-untitled product.
In the first half of next year, a new version of NAV, currently codenamed Dynamics Tenerife, will be released as part of the Dynamics 365 stable of products. Encompassing the full capabilities of NAV, along with additional functionality, the cloud-based edition of Tenerife will replace Dynamics 365 for Finance and Operations Business Edition as the suite's SMB-focused ERP app. There will also be an on-premise version of Tenerife, which will replace the on-premise version of NAV going forward.
Upon its release, two versions of the cloud-based Tenerife app will be made available, depending on how users choose to purchase it. Microsoft Cloud Solution Providers will be able to offer a Microsoft-branded edition of Tenerife as an end-to-end cloud business solution, while ISVs will have the option to use Tenerife as a platform on which to build custom, vertically-aligned solutions incorporating their own products.