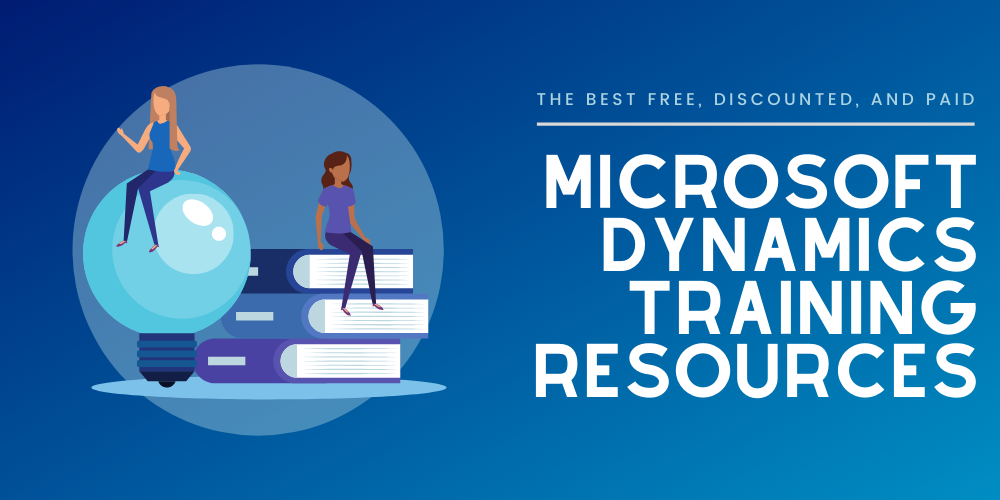 Whether you're a Microsoft Dynamics professional aiming to take your career to the next level, or a Dynamics customer looking to help their users get more out of the platform, upskilling is always a great way to go about it.
Luckily, there's no shortage of Dynamics training resources out there to suit every budget.
Let's take a look at some paid, discounted, and free Microsoft Dynamics training to help you start developing your knowledge and experience right now.
This is by no means a definitive list, so if you've come across any noteworthy Dynamics training or learning resources, drop us a tweet, and we'll add it in!
Free Microsoft Dynamics training
Microsoft Learning
Microsoft offers a colossal amount of educational material for free through its Microsoft Learn platform.
If you're looking to tune up your Dynamics knowledge, there are over 400 Dynamics 365-related modules on Microsoft Learn that you can take at your own pace. These modules are grouped into more than 100 learning paths across all 15 Dynamics 365 apps that group together modules, making progressing your learning simpler.
There are also some broader paths focusing on cross-product topics like Power Platform and the Common Data Service.
You can opt for a path that's dedicated to a particular product, job role, or task-aligned routes that you can work your way through to get a more comprehensive understanding of a topic.
There's a considerable amount to be gleaned from Dynamics 365's documentation content, too, in which you can find quick-start guides, code samples, and tutorials.
Practical advice from Dynamics experts to help you weather the storm
With extensive insights, advice, and best practices from industry leaders, our brand new white paper is the ultimate guide to optimizing your business with Microsoft Dynamics.
Udemy
Of the 100 Microsoft Dynamics-related courses that Udemy offers, you can take a handful for free.
Most are theoretical or designed for absolute beginners, but they're relatively short and can be completed in a couple of hours, making them a great place to start or scrub up on basic knowledge.
Discounted Microsoft Dynamics training
Udemy
Udemy's paid courses tend to cost around $40, but they're almost always heavily discounted in some way: if you see one you like that's not on offer, it's worth signing up for email alerts, as it likely won't be long before the price comes down. There's also a 30-day money-back guarantee if your chosen course isn't what you're looking for.
Be the first to know about the jobs you want.
Get the latest hand-picked Dynamics roles direct to your inbox with our jobs by email service.
Paid Microsoft Dynamics training
LinkedIn Learning
Formerly known as Lynda, LinkedIn's wide-ranging training brand LinkedIn Learning currently offers 18 explicitly Dynamics-focused courses, comprising almost 100 video tutorials designed to help sharpen up users' Dynamics skills.
Courses are produced by Dynamics professionals and experts, with options for technical and non-technical users, such as sales teams, alike. These courses are a mixed bag of practical task-based learning that teach students how to do specific things like executing migrations or integrate with other apps, and conceptual product overviews for beginners.
Pricing
LinkedIn Learning works on an all-you-can-learn basis, with access to all courses available for $29.99 per month or $299.88 for the year if paid annually.
Here are a few top Dynamics courses you can take on LinkedIn Learning right now.
LinkedIn Learning course highlights
Migrating from Salesforce to Dynamics 365
This super useful course covers both the finer technical details of switching from Salesforce to Dynamics 365, but also the higher-level considerations of a software migration such as how to stay productive and managing change. You'll find out how to complete practical tasks like migrating workflows, setting up reports, using contacts and leads, as well as tips on integrating the platform with other core Microsoft tools.
View course
Dynamics 365 for Sales Teams
A fantastic and comprehensive overview of using Dynamics 365 to maximize sales productivity and effectiveness, this course will teach sales users how to transform their processes. From creating workflows and marketing to leads, to reporting and creating useful tools like personalized email templates, this is an invaluable resource for any sales user.
View course
Microsoft Dynamics CRM: Advanced Techniques
If you're already well-acquainted with the workings of Dynamics 365 and want to ascend to superuser status, this course will help you upskill and learn how to do more with Dynamics. You'll find out how to customize elements like reports, templates, and dashboards to make Dynamics 365 better suit your needs. You'll also get to grips with custom charts, and learn how to create templates for Dynamics 365 in Word and Excel.
View course
Top tutors on LinkedIn Learning
As you might expect from such a giant of the professional world, LinkedIn's learning platform has attracted some of the best in tech training.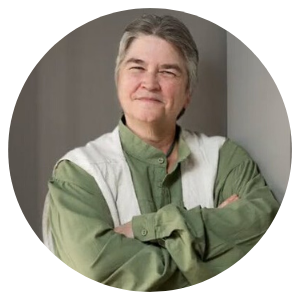 Gini von Courter
has been helping people sharpen their tech skills for more than 20 years. She's been a Microsoft SharePoint trainer since the product was launched and has delivered classes and seminars across every type of business in every industry. Dedicated to sharing knowledge and helping others find solutions that make their working lives easier, Gini has also written almost 30 books and authored more than 50 courses for LinkedIn Learning.
Tiffany Songvilay is a Business Analyst and technical author with more than two decades of experience. A content and records management expert, Tiffany has worked with over 10,000 organizations to share her knowledge and help others learn how to make the most of Microsoft products.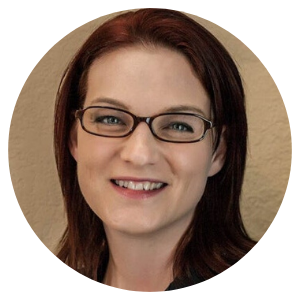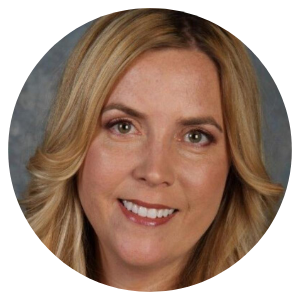 Heather Severino
is a Microsoft MVP, Microsoft Certified Trainer, and globally recognized tech instructor who's been working to educate others for over 20 years. Specializing in boosting productivity in the modern workplace, Heather helps organizations do more by sharing her expertise around Windows and Office products. She's also an MCT Regional Lead for the United States and became a Microsoft Innovative Educator and Microsoft OneDrive Expert in 2017.
Pluralsight
Pluralsight is a digital learning platform geared toward tech professionals. It offers a library of thousands of courses authored by more than 1,500 expert instructors.
There are currently 10 Dynamics-related courses on Pluralsight.
Pricing
$29 a month, or $299 for the whole year, gets you access to courses, paths, and skills assessments. If you want access to interactive courses, exams, and projects, it's $499, which covers you for 12 months.
Pluralsight course highlights
Microsoft Dynamics 365 Customer Engagement (CRM): Customization and Configuration
Looking to tweak your Dynamics 365 Customer Engagement instance to better fit your business? This is the course for you. You'll be walked through how to customize and configure the app to meet your organization's needs and help build relationships with customers. You'll learn about all aspects of customization in Customer Engagement, from data-related elements like entities and fields, to forms, charts, and other parts of your UI. You'll also find out how to make sure your customized app is secure, examining processes, users, and security settings.
View course
Microsoft Dynamics 365 for Project Service Automation
If you're new to Dynamics 365 for Project Service Automation, this course will give you a comprehensive overview of the app, and show you how you can utilize it to create a seamless project sales and delivery process. Starting with a focus on all the elements of the app, like opportunities, quotes, and contacts, you'll then move on to core entities before learning how to manage a complete project lifecycle. By the end, you'll know how to use Project Service Automation to take a project from creating the brief right through to billing the customer.
View course
Microsoft Dynamics 365: Getting Started
This course offers a great jumping-off point if you're new to Dynamics 365 or are considering implementing it. Covering all of the stable's core apps, you'll get a thorough overview of both Dynamics 365's CRM and ERP capabilities, learn how to set up a trial instance, the core skills needed to operate it, and fundamental usage tips like how to navigate, set up dashboards, and create workflows.
View course
Top tutors on Pluralsight
As you might expect from such a giant of the professional world, LinkedIn's learning platform has attracted some of the best in tech training.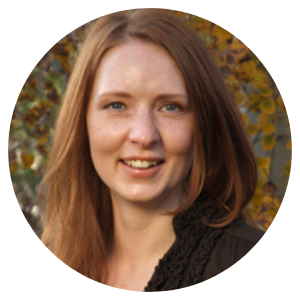 Amber Israelsen
is a Microsoft Certified Trainer and Microsoft Certified Professional Developer with almost two decades of experience in the Microsoft field. Certified in a wide variety of Microsoft technologies, she specializes in helping students around the world understand with Azure, Dynamics 365, SharePoint, and ASP.NET. In 2013, Amber was awarded Training Magazine's Emerging Training Leader award.
Take the legwork out of your next career move.
Register today and our specialist Dynamics consultants will get to work finding the perfect role for you.
Learn4D365
Learn4D365 is an online training platform run by a network of CRM and ERP experts, who create and deliver on-demand video-based courses that can be taken at your own pace. There are currently 24 courses to choose from covering all the core Dynamics 365 apps, with the majority focusing on Business Central and Sales.
Pricing
Learn4D365 operates on a monthly subscription basis priced at roughly $88 per month for a full license.
Learn4D365 course highlights
Programming in AL
Dynamics 365 Business Central uses the AL programming language to enable users to manage data within its database, and control the execution of application objects like pages, reports, and codeunits. This course will show you how to use AL along with Visual Studio code to build extensions for Business Central. A must for any burgeoning Dynamics 354 developers, you'll learn about programming syntax, object types, and finally, how to create reports.
View course
Report Design in Dynamics 365 Business Central
Business Central's inbuilt reporting functionality is among its most versatile and valuable tools. This course will teach you how to collate and organize your data to create reports using Visual Studio Code, AL, and Reporting Services. You'll get hands-on from the very first module, getting to grips with increasingly sophisticated features and hearing more tips as you progress through this five-hour course.
View course
Customization in Sales
The potential for customization in Dynamics 365 is another of its greatest strengths, and in this course, you'll learn how to customize your Dynamics 365 for Sales instance. You'll walk through how to get started with customization, how to administer authorizations and ensure security, before getting practical and customizing entries.
View course
Top tutors on Learn4D365
As you might expect from such a giant of the professional world, LinkedIn's learning platform has attracted some of the best in tech training.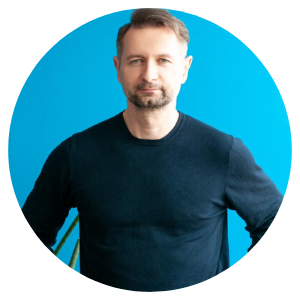 Rene Gayer
is a 13-time Microsoft MVP, having earned his first award in 2007. Rene has been working with Business Central and all its previous iterations since 1998 and founded his own training company, now one of the most prominent in Europe, to help businesses get the most out of Microsoft Dynamics. Committed to sharing his extensive Dynamics knowledge with others, Rene is a regular blogger, speaker, and guest lecturer.
PowerObjects
PowerObjects is a Microsoft Partner that specializes in delivering business apps and solutions, but it also offers a truly robust set of education options too.
Its Dynamics 365 University Training Catalog features options for users of all Dynamics 365 apps, and covers topics from absolute beginner introductions to specific tasks like reporting, business intelligence, and customizing and extending the platform:
CRM Boot Camp
Core User Boot Camp for Finance and Operations
Dynamics 365 for Sales
Dynamics 365 for Customer Service
Power Apps and Power Automate: Model Apps
Power Apps and Power Automate: Canvas Apps
Reporting for Dynamics 365
Core Functional and Financials Training for Finance and Operations
USD Training for Dynamics 365
Portal Training for Dynamics 365
Power BI for Dynamics 365
CRM Developer Extending
CRM Field Service
CRM Project Service Automation
Healthcare Accelerator for Microsoft Dynamics 365
Microsoft Power Platform Organizational Adoption and Governance
PowerObjects courses are live and instructor-led with classes of up to 20 students. They usually run on-site—either at the company's Minneapolis HQ or at your own offices—for several days, but they can also be taken remotely.
Pricing
Depending on the length and depth of knowledge involved, PowerObjects courses are priced between around $650 and $2,600.
Learning Tree
Learning Tree is a longstanding training provider that delivers learning content via instructor-led classroom sessions, live virtual classes, and blended learning for both individuals and teams. Learners can get access to Learning Tree's Dynamics courses via AnyWare, the company's live, online attendance platform.
Learning Tree's Dynamics training is centered around certification exam prep. There are currently 13 courses available designed to get students ready to sit a variety of Dynamics 365 and Power Platform tests:
Microsoft Certified: Dynamics 365 Fundamentals (MB-901)
Microsoft Power Platform Fundamentals Training (PL-900)
Microsoft Power Platform + Dynamics 365 Core (MB-200)
Microsoft Dynamics 365 Core Finance and Operations Training (MB-300)
Microsoft Dynamics 365 Sales Training (MB-210)
Microsoft Dynamics 365 Marketing Training (MB-220)
Microsoft Dynamics 365 Customer Service Training (MB-230)
Microsoft Dynamics 365 Field Service Training (MB-240)
Microsoft PowerApps + Dynamics 365 Developer Training (MB-400)
Microsoft Dynamics 365 Finance Training (MB-310)
Microsoft Dynamics 365 Supply Chain Management, Manufacturing Training (MB-320)
Microsoft Dynamics 365 Supply Chain Management Training (MB-330)
Microsoft Dynamics 365 Finance and Operations Apps Developer Training (MB-500)
Pricing
Learning Tree courses consist of three full days of live, instructor-led virtual classrooms, and hands-on lab. Each class costs around $2,650 per seat.
---
How much can you expect to be paid after getting certified?
The Nigel Frank Dynamics Salary Survey provides a unique insight into the Dynamics community, including insights into certification, professional development, and the latest salaries across a range of job roles. Complete the form below and receive your PDF report in seconds.