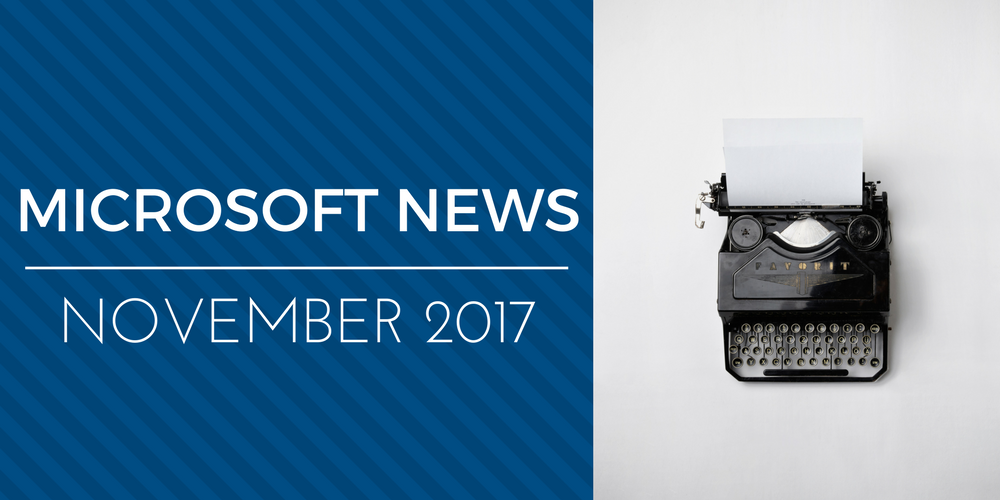 Microsoft files a rash of mind control patents
Microsoft has reportedly filed a number of patents relating to computer mind control, it was revealed this month.
The techniques detailed in the patents would enable computers to read neural signals, allowing users to control applications, change volume, move a mouse, and switch between modes using neurological activity alone.
Another patent suggests that neurological data could be used by the Microsoft HoloLens to identify items in the user's field of view.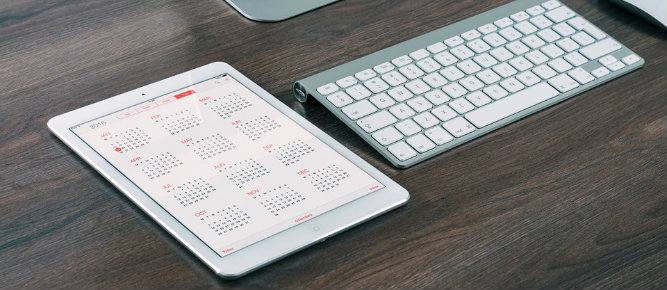 Microsoft events calendar filling up for 2018
Whether you're looking to attend one of Microsoft's huge flagship conferences, or one of the countless user groups and free training days taking place throughout the year, you're bound to find an event to suit your needs in 2018.
It might seem a long way off, but there's already been plenty of key dates announced for the coming year, so you can start sorting out your diary in good time.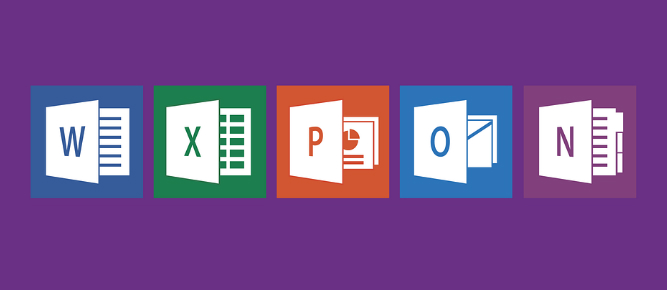 Office 2019 set for 2018 release
Microsoft might be rocketing headlong into the future with their cloud-based products, but that doesn't mean it's leaving behind those of its customers who aren't quite cloud-ready. In fact, it's releasing a new perpetual version of Office for those still using the on-premise version, rather than Office 365.
Office 2019 is scheduled to arrive in the second half of 2018, it was announced this month, with preview copies set to be issued in the middle of the year. The new version will include all the usual Office standards, such as Word, Excel, PowerPoint, and Outlook client apps, as well as server versions of Exchange, SharePoint, and Skype for Business.
Though many of the most up-to-date features will still be available only to Office 365 users, Office 2019 will come with a few new tricks, including new formulas and charts for Excel, and additional animation features for PowerPoint. It will also feature some server enhancements to bolster IT manageability, usability, voice, and security.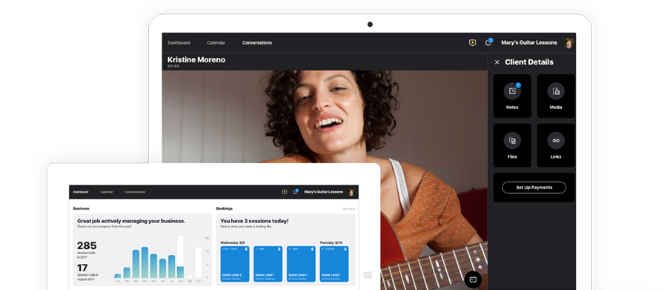 Microsoft readies preview of Skype Professional tool for online-centric small businesses
Online-centric small businesses will soon be able to access a free new Skype service, Microsoft has announced.
Skype Professional, available only in the US for the time being, is a new kind of Skype account which allows users to meet clients, accept payments, keep notes and much more through a single service.
Small businesses that operate largely online — tutors, coaches or any other kind of remote service providers, for example — will be able to schedule and manage video calls, conduct business, and process customer transactions through the Skype interface. The service also includes an enhanced profile and internal website to help small businesses promote their brands, and offer further information such as business hours to potential customers.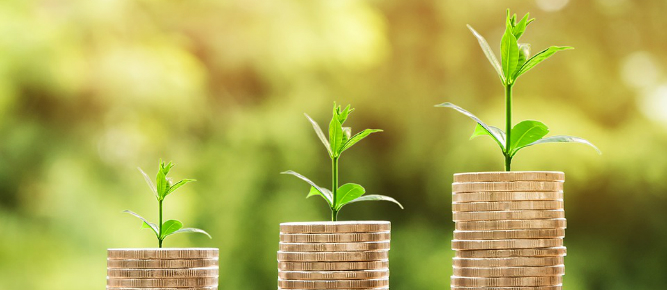 Dynamics 365 helps drive profits in Fiscal 1Q18
Figures for Microsoft's 1Q18 show a big boost in revenue from Dynamics 365.
The company's Dynamics suite as a whole generated 13% more revenue in constant currency terms, while revenue from Dynamics 365 alone 69% in fiscal 1Q18. The reports also show that Dynamics 365's customer base grew 40% on a YoY basis.
Microsoft Office 365 users to get LinkedIn-powered Resume Assistant
Microsoft is taking further advantage of its access to LinkedIn with a brand new feature to help Word users put together their resumes.
Resume Assistant brings LinkedIn insights into Microsoft Word, pulling data from millions of member similar profiles so users can compare their resumes to those of people working in similar roles and industries.
The service allows job seekers to see how the top professionals in their field represent their experience, find the most prominent skills for the type of job they're looking for so they can increase their discoverability, and customize their resume based on real job postings; all from within the Microsoft Word interface.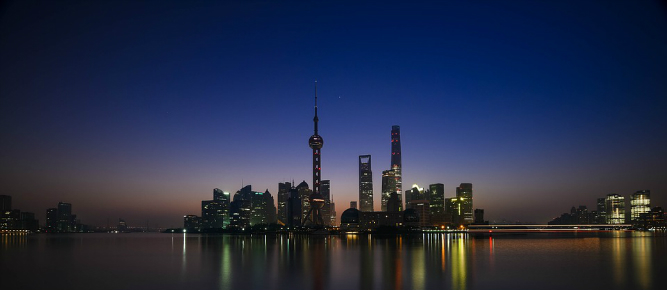 Azure triples capacity in China
Microsoft is set to triple its Azure offering in China over the next six months, the company has confirmed.
Microsoft CEO Satya Nadella revealed plans for the expansion earlier this month, stating that the new capacity offers a great opportunity for customers in the region; both multinational corporations looking to branch out into China, and Chinese corporations interested in expanding their coverage in Asia.
Operated by 21Vianet, Microsoft Azure became the first international public cloud service available on the Chinese market when it launched three years ago, and has since garnered over 1,000 cloud partners and 80,000 enterprise customers.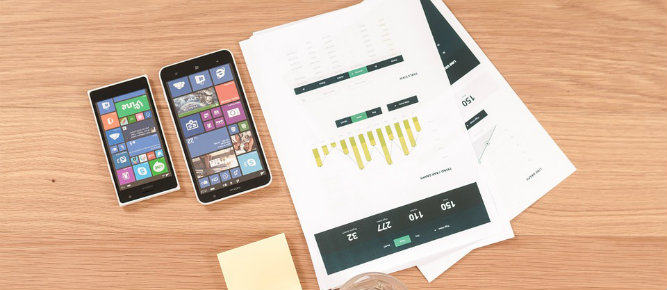 Microsoft adds more business apps to Office 365 Business Premium
Microsoft is padding out its Office 365 Business Premium package with three new apps.
Designed for small and medium-sized business, Business Premium already includes the full range of locally-installable Office apps, Exchange Online, Skype for Business Online, SharePoint Online, Yammer, and 1 TB of OneDrive for Business storage.
Previewed back in July, the apps — email marketing service Microsoft Connections, business information publishing platform Microsoft Listings, and invoice-generation service Microsoft Invoicing—are now available to current Business Premium subscribers at no extra cost.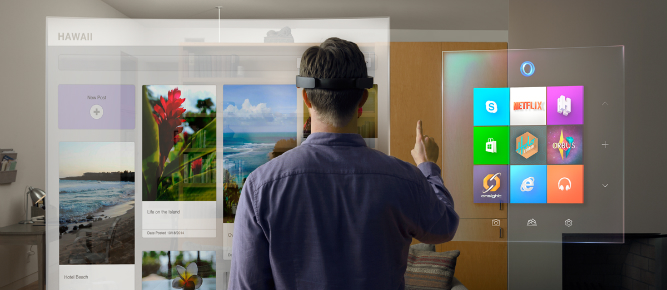 HoloLens to be rolled out to 29 new markets
Microsoft is planning to extend the availability of its HoloLens mixed-reality device to 29 new countries, it was announced during this month's Future Decoded event.
The device, which allows wearers to place "holographic" 3D digital models into the real world, is currently available in 10 countries, but will soon be rolled out to Austria, Belgium, Bulgaria, Croatia, Cyprus, Czech Republic, Denmark, Estonia, Finland, Greece, Hungary, Iceland, Italy, Latvia, Liechtenstein, Lithuania, Luxembourg, Malta, Netherlands, Norway, Poland, Portugal, Romania, Slovakia, Slovenia, Spain, Sweden, Switzerland and Turkey.
Also confirmed during the conference was the news that HoloLens complies with eyewear regulations in North America and Europe and that a version of the HoloLens that can be worn with a hard hat will be released in the very near future.
"At Microsoft, we are on a mission to empower every person and every organization on the planet to achieve more," said general manager of Microsoft HoloLens and Windows experiences Lorraine Bardeen.
"Mixed reality has the potential to help customers and businesses across the globe do things that, until now, have never been possible. Mixed reality experiences will help businesses and their employees complete crucial tasks faster, safer, more efficiently, and create new ways to connect with customers and partners."
On the hunt for your dream Microsoft role? Register today and let us do the legwork.