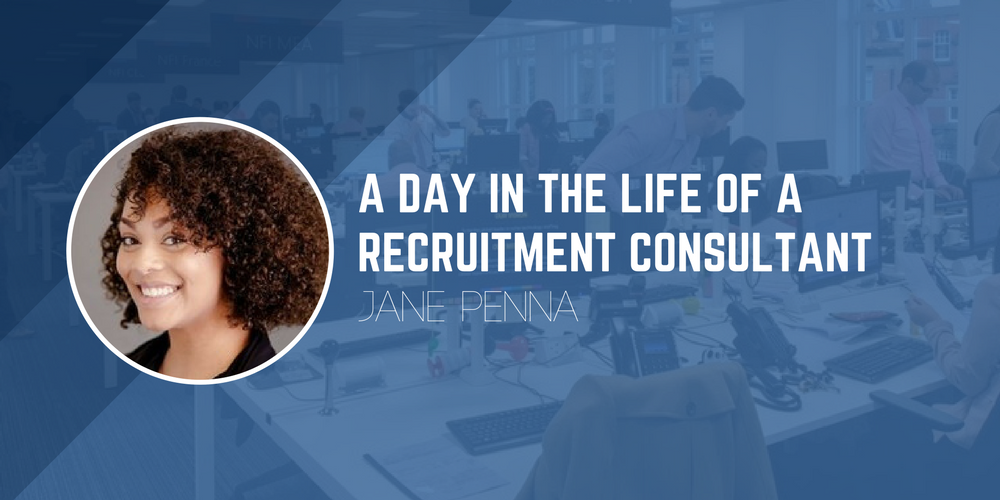 Established in 2006, Nigel Frank International has rapidly grown into the global leader in Microsoft recruitment. 
This week, we spoke with one of our skilled consultants, Jane Penna, to learn more about her and her role as a Microsoft recruiter. Find out what it's like day to day in the recruitment consultant job role and how she can land you the Microsoft technology job you want, making the money you deserve.
Recruiter Profile
Name: Jane Penna
Job Title: Trainee Recruiter
Education: Kauffmannisches Berufskolleg Bergisch Gladbach
Nigel Frank Office: Newcastle
How did you get your start at Nigel Frank International
I applied directly whilst job searching.
What's your favorite part of working at Nigel Frank?
The company atmosphere. With the weekly updates, you always feel as part of a whole. The team I work in also fits great together. Personality-wise, we all get along and there's lots of "banter"! You also have to include NFI's First Thursdays! It's the best way to meet the rest of the company!
How do you help jobs for Microsoft Professionals?
We do what we call "360 recruiting". This means we take all the requirements of our Clients (job qualifications) and match this to the abilities of our candidates, which obtain through our candidate qualification calls. There are quite a few ways to source jobs. They could come from existing client relationships, through new clients having a need or new client acquisition. The important thing is to match effectively!
What advice would you give to anyone currently looking for a career in Microsoft technology?
Always consider using a specialized recruiter! We can help you find new possibilities and help you find exactly what you're looking for. As we look at your job-search from a third-person perspective (we're not emotionally attached), we are able to go that extra mile or push for that salary raise you've wanted.
What is the biggest mistake you see job seekers make?
The biggest mistake I see candidates make is activating their job-search either too late or alone! In a niche market like Microsoft,  it's always good to have some support.
What do you like to do when you're not working?
I like spending time with my family! I think a steady work-life balance is very important.
What's a fun fact that not many people know about you?
I'm a chatterbox!
Any final words for the job seekers reading this?
Need any help, be it some consultation on how to go about your job search, or be it support during your job search, contact us! We specialize in what we do and will, therefore, be there to help you!
Interested in becoming a becoming a recruitment consultant? Step right up.