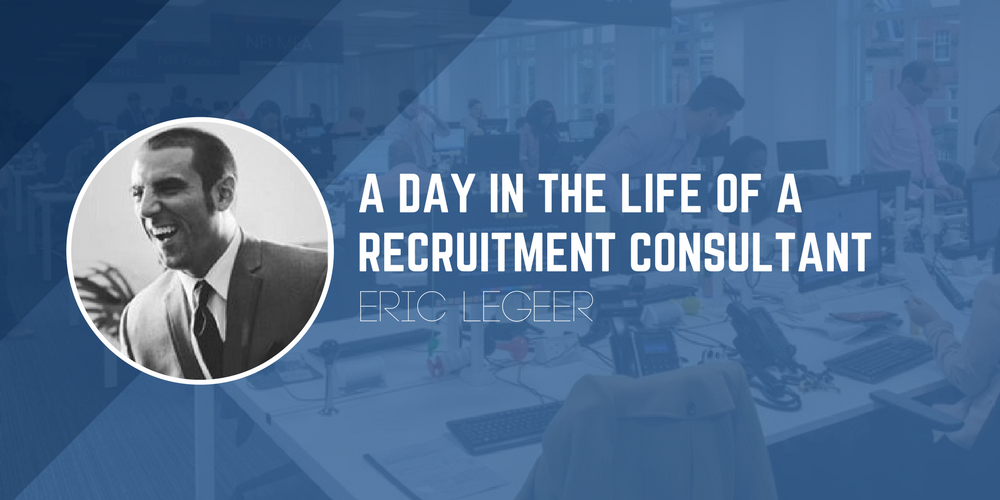 Established in 2006, Nigel Frank International has rapidly grown into the global leader in Microsoft recruitment.
This week, we spoke with one of our skilled consultants, Eric Legeer, to learn more about him and his role as a Microsoft recruiter. Find out what it's like day-to-day in the recruitment consultant job role and how he can land you the Microsoft technology job you want, making the money you deserve.
Recruiter Profile
Name: Eric Legeer
Job Title: Senior Recruitment Consultant
Education: SUNY Oswego
Nigel Frank Office: New York City
How did you get your start at Nigel Frank International?
An internal recruitment found my resume on CareerBuilder.
What's your favorite part of working at Nigel Frank?
The people. Not just my immediate colleagues, but some of my more colorful candidates too!
How do you help find jobs for Microsoft Professionals?
The better relationship I have with my candidates, the easier it is to place them. When I know their families, hobbies, and interests I'm motivated to work hard for them. Once you know your market, finding opportunities becomes easier.
The difference between capitalizing on those opportunities or falling short is when you can speak from the heart about your candidates' skill set and personality. It really pays off too when you place the tough ones. The market will deliver the lay-ups every once in a while, and you can skate by on those, but it's the tough shots in the clutch that make a real difference in your career at NFI.
What advice would you give to anyone currently looking for a career in Microsoft technology?
Call Nigel Frank International. We are uniquely poised to advise on the market at a macro level. As a regional niche-focused recruiter, there is a lot of value and insight we can bring to a candidate's search no matter what stage or skill level they are at in their careers.
What is the biggest mistake you see job seekers make?
Candidates not taking enough risks to ensure that they are working with the latest technologies.
What do you like to do when you're not working?
Play guitar, hike with my dog and wife, go to jam band shows (mostly Phish, and anything Grateful Dead related).
What's a fun fact that not too many people know about you?
I was one belt level away from being a black belt in Tae Kwon Do when I was 13.
Any final words for the job seekers reading this?
You can be as knowledgeable as you want, but no ones wants to work with a jerk. Clients go out of their way sometimes to ascertain red flags about personality and dedication. The majority of my candidate rejections are based on small personality traits that were red flags, than from actual skill sets.
Long story short, be nice and show humility even while showcasing your talent. My contractors that do the best are the ones who don't think they are the best.
Interested in becoming a becoming a recruitment consultant? We've got you covered.