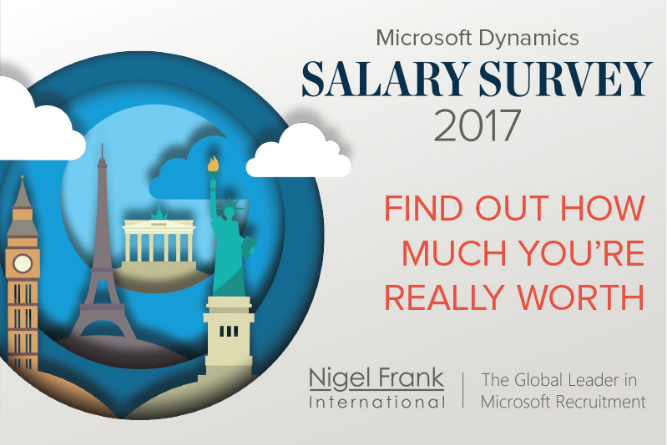 Ever wondered if you're being paid enough?
With salary ranking up there with politics on the list of "things you shouldn't talk about at the office", sometimes it's hard to know where you stand in the greater scope of your industry.
That's where our Microsoft Dynamics Salary Survey comes in. For almost a decade, our survey has provided Microsoft professionals with accurate, up-to-date salary information, self-reported by tens of thousands of their peers across the globe.
Whether you're looking to make a career move, eyeing a raise or just want to know how you and your team fair against your industry counterparts, our Microsoft Dynamics Salary Survey offers crucial insight not only into salaries across numerous Microsoft Dynamics technologies and job roles, but also into ecosystem trends. This year's report answers big questions in the channel; which certifications are the most valued, which technologies are gaining popularity, and sentiments that can help you keep your best staff.
Here are just a few findings from this year's results:
Increase in Migrations
37% of Partners surveyed reported that migrations from non-Dynamics products had increased in the past 12 months, up from 34% last year.
Dynamics Workload
58% of Partners surveyed reported an increase in workload in the past year.
Job Satisfaction
27% of respondents were satisfied with their current job, with lack of progression opportunities cited as the main reason for dissatisfaction.
Plans to Upgrade
62% of respondents planned to upgrade to Dynamics 365.
Microsoft Certification
24% of respondents working for an End User were certified, up 9% from last year.
Gender Pay Gap
87% of women believe there is a gender pay gap in their workplace, compared to 75% of men.