Delivering outstanding talent for your Microsoft Partner practice
Throughout our extensive experience working with Partners, we've delivered thousands of talented Microsoft professionals.
No matter how complex the project, we can help find the right professional with the right skill-set for every job—from implementation to ongoing support and training.
What makes us different?
The right candidate, every time
As a registered Microsoft Partner, having high-quality professionals in your corner means you can provide exceptional services to your customers.
Whether you're looking for certified professionals, or new talent to help your business grow, we're dedicated to finding professionals who fit your business—in fact, 85% of people we place in permanent jobs stay in the role for two or more years.
If you need an extra pair of hands on a project, our vast network of candidates and market expert consultants means we can deliver skilled contractors fast—in most cases within 48 hours.
Global reach, bespoke service
Our investment in marketing allows us to reach more Microsoft professionals than any other agency, and through our event sponsorship and support of product user groups around the world, we've built strong relationships with professionals in every division of the Microsoft stack.
With a decade of experience in Microsoft recruitment, you can be sure that we understand the obstacles that you face, and can advise you on all of the options in front of you. When you're hiring, we make sure you're hiring the best.
We know your time is valuable. With Nigel Frank, you'll get a dedicated account manager who'll work hard to get to know your practice, your culture, and your individual needs, ensuring we deliver candidates who fit your organization. We may have global reach, but we haven't lost our personal touch; our consultants have extensive local market knowledge, so they can offer you a bespoke, tailored service wherever you are.
Dedicated to the Microsoft ecosystem
As Nigel Frank consultants are laser-focused on specific Microsoft products, they are technical experts with unparalleled access to the best talent. These candidates are high-quality contract and permanent professionals that other recruiters just don't have access to.
Our dedication to niche technologies gives us unique knowledge of the Microsoft market. From administrators and functional and technical consultants to pre-sales consultants and project managers, no matter what role you're looking to fill, we'll find the right professional for the job. We go further than any other agency to make sure your next hire is a success.
"In a candidate scarce market, Nigel Frank managed to provide us with highly qualified Lync consultants and engineers who are passionate about Unified Communications and with excellent technical skills. We have hired numerous professionals via Nigel Frank and would definitely recommend Nigel Frank to our industry contacts."
Modality Systems—MS Gold Partner
How we can help your Microsoft Partner practice
Delivering on time, on budget, to specification Our offer to partners is simple: within 48 hours of agreeing to terms of business with us, you'll have a dedicated account manager and the resumes of quality candidates in your inbox. For contract roles we aim to begin the shortlisting process much earlier—the hiring process is often completed within 24 hours of a job going live, minimizing the opportunity cost for your practice.
Surpassing expectations Nigel Frank International is backed by TPG Growth, one of the leading private equity firms in the world and investors in Uber, Spotify, and Airbnb. As part of our $16.4m investment in marketing, sponsor global industry events—such as Ignite and Inspire—as well as more localized events and user groups like Dynamics Experience, MS Tech Summit, and SharePoint Saturday. Our vacancies are hosted on over 55 job boards, as well as on our own website—the most visited Microsoft recruitment site in the world.
Trusted in the marketplace Over 70% of businesses come back to us for their staffing needs. Our customer loyalty score exceeds the recruitment industry average, and, in our customer satisfaction surveys, organizations praised our technical knowledge, our ability to deliver quickly, and our access to the broadest range of candidates. We're not just recruiters, we're business partners and can add serious value to your hiring strategy.
Flexible talent Bolster your RFPs with contractor resource that doesn't currently exist on your bench. We'll deliver certified candidates with a proven track record of success in the industry you're pitching to, so you can win business ahead of your competitors and other vendors.
Access to more talent pools than anyone else Our multi-brand approach means we can provide extensive shortlists of job-seekers looking to retrain in Microsoft. With our database of 550,000 permanent and contract candidates across a range of CRM and ERP products from Salesforce to NetSuite, we are ideally positioned to identify cross-training opportunities in competitor markets. Plus, thanks to our award-winning returnship and diversity initiatives, you'll be at the front of the line for new talent entering the Microsoft ecosystem.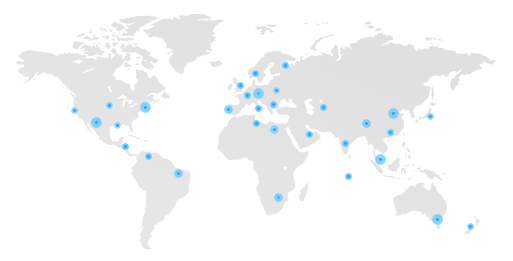 How our process works for Microsoft Partners
A dedicated account manager will define your specific needs (1—2 hours)
Once terms of business are agreed upon, your account manager will deliver a shortlist of fully briefed and vetted Microsoft experts who are motivated to join your business (12 hours for contract/48—72 hours for permanent hires)
Interviews with previously screened candidates will be arranged (typically within 24 hours for contract, or dependent on your requirement and candidate availability)
When you've made a choice and picked a candidate to hire, we will negotiate on your behalf; for contract hires, we'll even take care of all of the paperwork and invoice you after 30 days in order to get them started on your project right away. (Typically within 24 hours for contract/within the standard local notice period for permanent hires)
Your account manager arranges a check-in with you and the candidate (1 day, 7 days, 28 days)
"Nigel Frank works hard to understand the requirements of a Microsoft Consultancy and the specialist skills that we look for in candidates. Nigel Frank's understanding of our needs and the needs of candidates coupled with their knowledge of our core technology areas makes them a true partner."
Silversands Ltd—Microsoft Gold Partner
Going further for your Microsoft Partner practice
More than a recruitment agency At Nigel Frank, we want to help you and your practice succeed in any way we can, and that means going beyond delivering outstanding professionals. We're committed to offering value and furnishing you with the tools and information you need to deliver the best possible service to your customers. Here are just a few of the ways we go above and beyond to support your business:
Unrivaled online presence and marketing reach Our branded email marketing campaigns make sure your jobs get seen by relevant Microsoft professionals actively seeking new opportunities. By working with us, your business gets access to 300,000+ job-seekers in our database, 100,000 monthly visitors to our website, and 35,000+ subscribers to our daily Jobs By Email service.
Empowering partners throughout the process Our Candidate Search allow you to be more involved with the selection process. This free service lets you build your own shortlist of pre-qualified candidates in seconds via our website. We'll then handle the negotiations on your behalf.
Delivering practical insights Every year, we poll thousands of professionals around the world to get the latest on sentiments, movements, and compensation in the Microsoft community. Our industry-acclaimed Microsoft Dynamics and Technology for Business Salary Surveys, available to download for free, can help you benchmark salaries in your organization and keep up to date with industry trends.
"So far Nigel Frank has helped us hire 10 Microsoft professionals within the last 7 months in a very competitive market, providing excellent service and expertise in finding and building relationships with the best candidates and ensuring that these candidates chose Accigo and not our competitors. Nigel Frank gained a very good understanding of Accigo's company culture, which resulted in a quick and efficient recruitment process and hiring of top Microsoft professionals that added a great value to Accigo's business."
Accigo—Microsoft Gold Partner