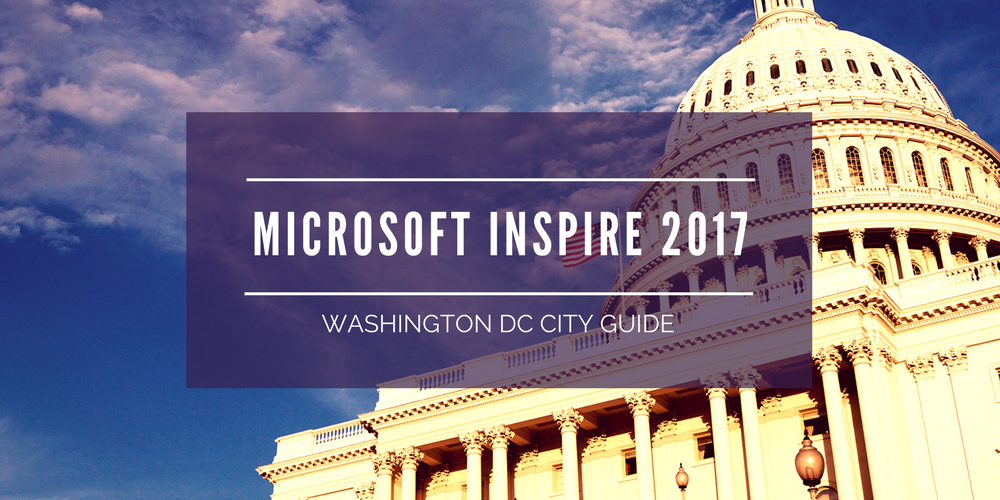 Microsoft's World Partner Conference returns in 2017 with a new name, and some new tricks up its sleeve – so where better to kick off the Microsoft Inspire era than in the heart of America's capital.
Microsoft Inspire 2017 will take place from 9th – 13th July at the mammoth Walter E. Washington Convention Center, downtown DC. Just twenty minutes' walk from the White House, the convention center is a stone's throw from many of the bustling city's best attractions.
We've rounded up the best that Washington DC has to offer its visitors, so you'll have no shortage of things to see and do between keynotes.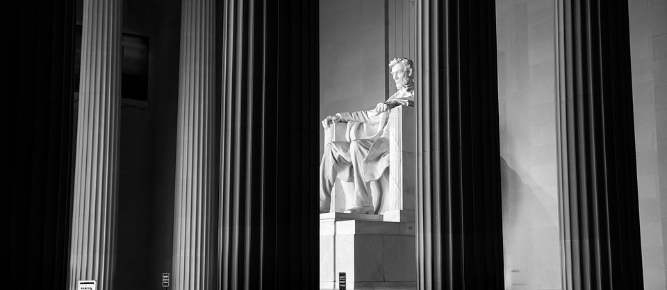 Walk The National Mall
One of the oldest cities in the United States, and home to the entire federal government, DC is of course steeped in history.
America's most visited national park, a trip to The National Mall is a must for any DC visitor, and a stroll down the 146-acre stretch of will take you past many of Washington's famed memorials.
From the stunning Capitol Building in the east, via the Washington Monument, the Thomas Jefferson Memorial and the World War II Memorial, through to the Lincoln Memorial on the banks of the Potomac River, the Mall is packed with inspiring shrines to America's rich history. Flanked by a litany of galleries and museums, it might take a few laps to take in everything the Mall has to offer. And don't forget to pack a picnic.
If you're planning to visit the White House while you're in DC, book a tour as soon as possible; public tours are free but spaces fill up quickly. The White House recently lifted its longstanding photography ban on public tours, so pack your camera!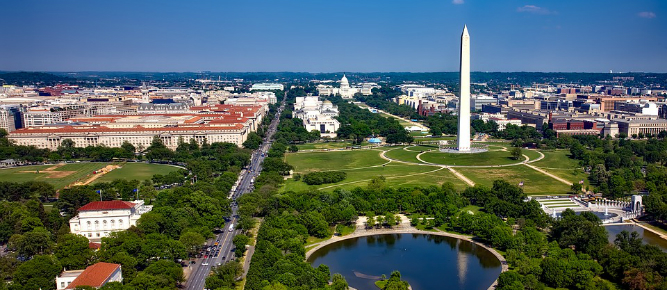 Enjoy some green space
Perhaps surprisingly for such a metropolitan city, 20% of Washington DC is made up of parkland. At 1,700 acres, Rock Creek Park is more than twice the size of Central Park, and boasts a boathouse – where you can rent a kayak or paddleboard and take in some of the city's iconic structure from the river – an amphitheater, and a zoo.
The Smithsonian's National Zoo is one of DC's most popular attractions and is home to three Giant Pandas, including two-year-old Bei Bei – named by Michelle Obama.
With temperatures in July averaging 81F, chances are it'll be great weather for a walk in the park, but on the off-chance you're in need of somewhere a little drier, you can duck into the United States Botanic Garden. The oldest continually opening botanical garden in the US, the USBG is a stunning living museum packed with rare and ecologically important blooms, making it one of the most colorful spots in the city.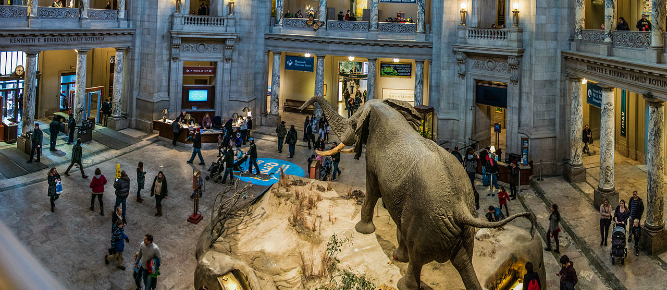 Get cultured
If you have any room left in your brain after all your tech workshops, consider taking in one of DC's countless outstanding museums.
From Postal Service and espionage to textiles and American entertainment, there's a museum for just about everything here. There's even a museum dedicated to Bonsai trees.
Be sure to visit The Smithsonian National Air and Space Museum, where you can get up close and personal with real moon rocks, meet the last American dinosaurs at The Smithsonian National Museum of National History, or be transported back to 1865 and experience Lincoln's last moments at The Ford Theatre
There's also a tonne of galleries for the art people among us, including The Smithsonian American Art Museum, The National Gallery of Art, and The National Portrait Gallery.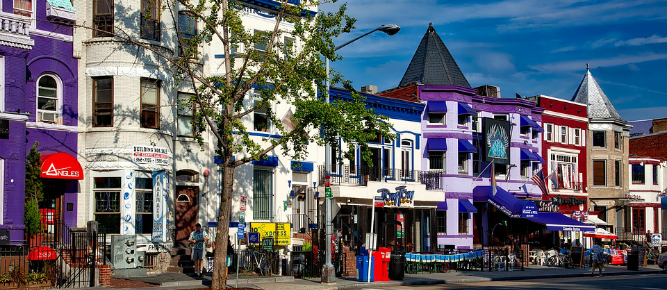 Eat, drink and be merry
Considering it often plays host to dignitaries and high-ranking politicians, it's no surprise that DC is teeming with fancy restaurants. Close to the Convention Center, you'll find Arroz, with its new take on Spanish and Moorish cuisine; The Bird, a bird-themed spot with fanciful decor, and a poultry-focused menu including ostrich tartare; and the Michelin-starred eatery Kinship.
If you're looking for something a little more casual, check out Eastern Market – the city's premier food and arts market serving the finest meats, poultry, seafood, produce, pasta, baked goods and cheeses from around the world.
Although Georgetown is the most popular nighttime neighborhood for tourists, Shaw is where you'll find DC's most authentic food and nightlife. The 8 block strip of bars, restaurants and boutiques on U Street was once the center of African-American culture and was regularly frequented by Louis Armstrong, Miles Davis and Ella Fitzgerald.
It's now home to the city's best music venue, the 9:30 Club, along with several other bistros and rooftop bars. U Street's most notable stop is Ben's Chili Bowl. A popular venue for fast dining since 1958, Ben's Chili Bowl is an unofficial DC landmark, covered wall-to-wall with pictures of the famous faces who've eaten there.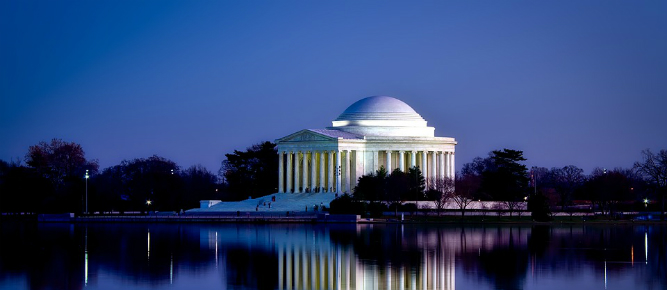 Washington DC Tips:
DC is easy to get around thanks to its Metro system. With a ridership of 9m people every weekday, it's the second busiest in the US after New York City's. Just make sure you stick to the right on escalators and wait until you're street-side to eat and drink.
Even with its extensive transport systems, you'll probably do a lot of walking in DC. Wear comfortable shoes, or rent a bicycle from one of the city's many bike-share stations; it's a great way to get around the National Mall.
Keep an eye out for Destination DC's Show Your Badge logo; many attractions give great discounts for conference attendees during their stay.
See if you can spot the unusual gargoyles and grotesques that adorn the Washington National Cathedral – included one heavy-breathing sci-fi villain.
Museums and monuments aren't the only DC attractions that are free. You can also catch plenty of free music and arts performances around the city. The Kennedy Center's Millennium Stage hosts a free performance every day at 6 pm, and the United States Navy Band performs regular concerts in various locations throughout the city. If you want to sample DC's famous jazz scene, Tryst Coffeehouse hosts free jazz nights on Monday, Tuesday and Wednesday evenings.
Before you head out on your DC adventure, though, be sure to stop by Booth #415 to say hello to our team, pick up a copy of our brand new Microsoft Dynamics Salary Survey, and try your hand at our buzz wire competition for a chance to win great prizes!