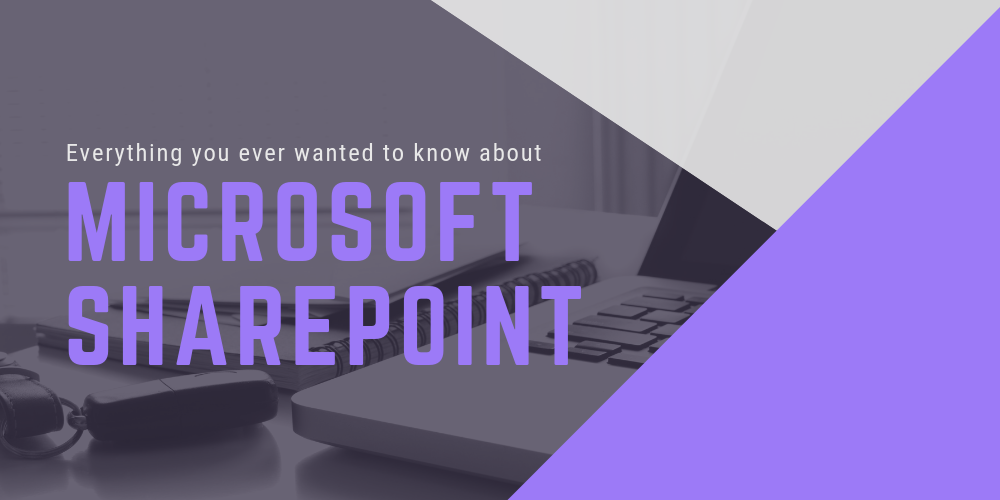 The world's most popular collaboration and document management system, SharePoint is used by over 190 million people across the globe. 
It's an enormously adaptable platform, and exactly how it's used differs from organization to organization—this flexibility is a massive boon for users, but can also create confusion for newcomers and those considering adopting SharePoint. Here, we provide the answers to the most frequently asked questions about SharePoint and its many iterations, so you can decide whether it's right for your business.

What is SharePoint?
SharePoint is web-based collaboration and document management platform. Though highly flexible, it is primarily used to store documents, and communicate information across organizations.
With SharePoint, users can create an intranet (or internal internet system) which works like any other website. Subsites can be created for specific departments or teams. Through this centralized, secure space users can access, share, and edit documents.
What does SharePoint offer?
Organizations use SharePoint to create websites. You can use it as a secure place to store, organize, share, and access information from any device. All you need is a web browser, such as Microsoft Edge, Internet Explorer, Chrome, or Firefox.
Some of the features SharePoint offers include:
External sharing of files and content with people both inside and outside your organization
Content management features to help organize and manage content using libraries, lists, metadata, records management, and retention policies
Team sites that provide a place for predetermined groups of users to view and collaborate on content, data, and news
Communication sites to share and communicate messaging across organizations with customizable, dynamic sub-sites
Mobile apps to allow users to access intranets, team sites and content on Android, iOS, and Windows devices
Automate business processes by creating alerts and workflows
Search functions that help surface relevant people and important content
Who uses SharePoint?
Since SharePoint offers a number of different functionalities, it's used by a wide range of businesses and organizations of all sizes.
According to Microsoft, more than 250,000 organizations use SharePoint, including over 85% of Fortune 500 companies who use SharePoint Online as part of Office 365.
According to Gartner's most recent Magic Quadrant for Content Services Platforms, SharePoint is a leader in the market, with the report stating that "though there are a handful of platforms that nudge out Microsoft in terms of vision, none can rival SharePoint's ability to execute and deliver a complete product."

What's the difference between SharePoint Online and SharePoint Server?
According to Gartner, "SharePoint Server is available on-premises, while SharePoint Online is a cloud-based multitenant offering typically bundled with Microsoft Office 365 subscriptions. Although the two products use common codebases, they differ programmatically and functionally."
Essentially, SharePoint Server is a locally-hosted platform that the user organization owns and operates themselves. With SharePoint Server, users are responsible for running and maintaining everything internally, including server architecture, active directory, and file storage.
While SharePoint Online is a cloud-based service, hosted by Microsoft, which users simply access "as a service" rather than having all the architecture (and relating hardware) existing on their own premises. With SharePoint online, all the "back end" parts of SharePoint are looked after at Microsoft's end.
With SharePoint Online, users don't have to think about things like servers, architecture, or resources, as this is all taken care of by the vendor. That means that users get the benefit of the vendor's security features too, which usually tend to be more robust than what users could implement themselves in-house.
Delivered as part of Office 365, SharePoint Online enables organizations to participate in a collaborative, contextual user experience, as part of a productivity services platform offering a broad range of user-centered content capabilities.
SharePoint Online can also be integrated with other Office products, including Exchange, Word, and Excel, more easily. The only thing users need to deal with to get access to SharePoint Online is licenses, which are charged per user, so businesses only pay for the number of users and levels of access necessary. Another benefit of using SharePoint Online is that it will always be up-to-date, while SharePoint Server users must manually download and install updates, which are often rolled out much later for on-premises instances.
The other side of the coin to automatic updates, though, is that SharePoint Online users have little control over when and how these automatic updates hit their systems, and may find that when a new update wreaks havoc with their customizations.
For some businesses, however, using a SaaS service like SharePoint Online means giving up some of the autonomy that an organization would have if they owned and operated the software internally, as their data will be housed in one of Microsoft's data centers, rather than on the users' own services.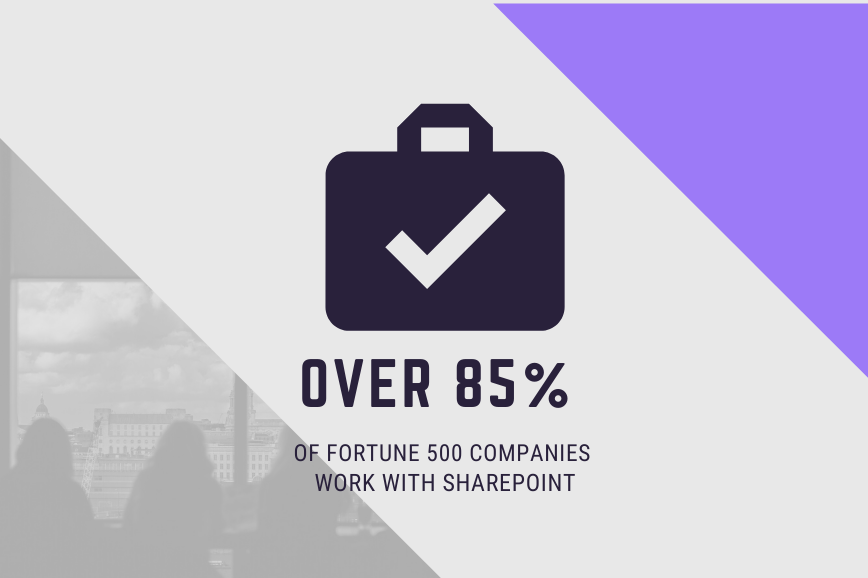 What is the difference between SharePoint and OneDrive?
Both SharePoint and OneDrive can be used for file sharing and storage, and share similarities when it comes to underlying design and features, so it can be confusing to differentiate the two.
OneDrive is simply a single document library within SharePoint. OneDrive is a free service, linked to a user's Outlook account. Generally, OneDrive is used by individuals and teams to store and access files. SharePoint is a collaboration tool. SharePoint uses OneDrive to store files with a SharePoint site, but you can use OneDrive without SharePoint.
Both OneDrive and SharePoint allow users to:
Use Office Online
Store and share files of up to 15 GB, both internally and externally
Edit files simultaneously
Track version history
Access files on mobile devices
Syncing files local to devices
OneDrive is meant for personal storage, and when an organization licenses Office 365, each user gets their own OneDrive with at least 1TB of cloud storage space.
The significant variance between SharePoint and OneDrive is that OneDrive doesn't support metadata.
What is Delve?
Office Delve is a cloud-based search service powered by Microsoft Office Graph. Delve helps users find relevant information across a range of Microsoft Office apps, by scouring content from Microsoft Exchange, OneDrive for Business, SharePoint 2016, and Yammer.
As well as retrieving traditional search results, Delve also surfaces potentially relevant information based on past activity and relationships with other users within the same organization.
More Microsoft talent than anyone else
Take a look at our database of pre-screened Dynamics professionals and take the first step toward landing the best administrators, developers, and consultants in the market.
What is OneNote?
Microsoft OneNote is a note-taking app that allows users to gather information and collate it in a freeform way, as well as enabling multi-user collaboration.
Users can make handwritten or typed notes, and add drawings, tables, links, images, screen caps, annotations, and audio commentary.

What are the deployment options with SharePoint, and how do they differ?
SharePoint On-Premise / SharePoint Server
With on-premise versions of SharePoint (the most recent version being SharePoint 2016 until SharePoint 2019 arrives later this year) the software and its associated servers, network, and storage is kept within the user's organization, or on third-party servers, and managed by internal teams.
SharePoint Online
SharePoint Online is a cloud-based version of SharePoint, delivered as part of an Office 365 subscription, and accessed through an app or web browser. SharePoint Online is updated automatically by Microsoft.
SharePoint Hybrid
With a hybrid deployment, a user organization has SharePoint 2016 installed on-premises, while also using Office 365 through the cloud. The two environments can be synced and data shared and integrated where necessary.
There are some differences in functionality between the on-prem and online versions of SharePoint, a few of which we've laid out below:
| | | |
| --- | --- | --- |
| | SharePoint On-Premises | SharePoint Online |
| New features | New tools are made available at a later date | Ported initially by MS to the online version |
| Collaboration | You are responsible for implementation | Microsoft works intensively on these tools |
| Updates | Managed and installed by you | Managed and installed by Microsoft |
| Availability | You are in charge of availability | SLA with 99.9% availability |
| Backup | You need to create backups | Microsoft ensures backup and redundancy |
| External users | Infrastructure required on your side | Already included |
| Scaling | Responsibility for detecting and rectifying bottlenecks lies with you | Microsoft looks after scaling |
| Management | Central Administration and PowerShell | SharePoint Admin Center and PowerShell |
Another key difference is that, more often than not, SharePoint Online tends to be cheaper; SharePoint Online is licensed on a per-user basis, either as a standalone plan or as part of an Office 365 plan; SharePoint on-premise requires not only licensing, but infrastructure upkeep, hardware, and additional resources.
Can SharePoint be customized?
SharePoint is highly flexible, and can be customized to suit the requirements of the user organization in a number of ways.
SharePoint allows users to change the way the user interface so that it matches internal branding. This includes customizing things like background image, colors, site layout, fonts, logos, and headings. These cosmetic changes can be done quickly and easily without the involvement of a developer.
When hosting an on-premise version of SharePoint, the platform can also be customized on a deeper level, with new components created and integrations developed.
Thanks to new tools like Microsoft Flow, a lot can be done in the way of workflows and connectors within SharePoint without needing to use extensive custom code.
However, SharePoint can be customized much further if necessary, with SharePoint developers able to build and incorporate application-to-application integrations, extensions to SharePoint functionality, and Web Parts.
What is PowerShell, and how does it relate to SharePoint?
PowerShell is an automation platform and scripting language developed by Microsoft for simplifying and automating the management of Windows and Windows Server systems.
While PowerShell is primarily a text-based shell, it utilizes Microsoft's .NET Framework of built-in functionality and objects for managing Windows environments.
PowerShell users can access PowerShell through a command-line shell or the PowerShell Integrated Scripting Environment (PowerShell ISE), which Microsoft designed to help beginners, as well as experts, work more efficiently with PowerShell. However, there is a difference between SharePoint Online PowerShell commands and Office 365 PowerShell commands.
Most of the administrative functions in SharePoint Online work with the user interface. However, there are times where you are performing repetitive tasks that can be scripted using PowerShell.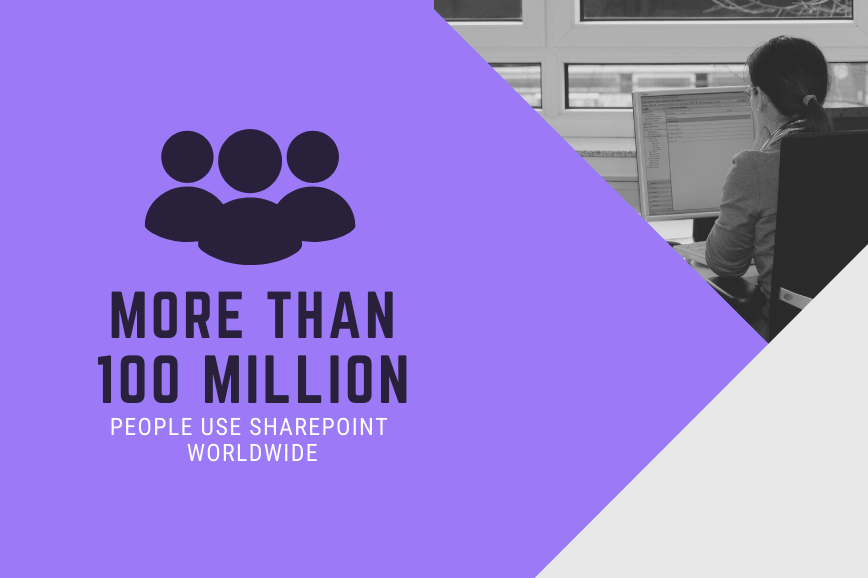 What releases are currently available?
The most recent version of SharePoint on-premise is currently SharePoint 2016. SharePoint 2019 is set to be released later this year.
Older versions still in use include:
SharePoint 2013
With SharePoint 2013 came cross-browser support, drag/drop uploads, the addition of SharePoint's audit center, and OneDrive integration as a replacement for MySites. Extended support for SharePoint 2013's Service Pack 1 ends in 2023.
SharePoint 2010
SharePoint 2010 introduced the "ribbon", early social networking features, and PowerShell support to SharePoint. Extended support for this version is set to end in 2020.
SharePoint 2007
Lifecycle support for SharePoint 2007 ended in 2009, but may still be being used unsupported by some companies.
Cloud-powered versions of SharePoint have seen significant an increase in popularity in recent years. Between 2016 and 2017, SharePoint 2016 saw a 67% increase in deployment, while SharePoint Online deployments rose by 167%. This data shows that organizations are leaving old versions behind in favor of SharePoint's modern user interface and cloud functionality.
Does SharePoint integrate with other Microsoft products?
SharePoint is tightly integrated with Microsoft Office and Microsoft OneDrive for Business, as part of the Office 365 productivity platform. Seamless integration with emerging cloud-based Microsoft applications such as Teams, Flow and Microsoft Graph means richer team-based and insight-oriented content productivity use cases.

What are SharePoint's main competitors?
Google Drive
Workzone
Box for Business
Dropbox for Business
Citrix ShareFile
Hightail
Quip
Confluence
Igloo
Alfresco
Samepage
Redbooth
What are the roles in SharePoint?
SharePoint Developer
The core role of a SharePoint developer is, unsurprisingly, to develop and customize the platform by building custom components.
A SharePoint developer should have skills in programming languages such as C#.NET, ASP.NET, Visual Basic .NET, and experience with Microsoft products such as Windows Server and SQL Server.
The bulk of a SharePoint developer's time will be spent creating UI applications, writing, modifying, and testing code, debugging software, and solving other technical issues.
They should also have an in-depth understanding of SharePoint and its out-of-the-box functionality, so they know where the gaps in SharePoint are that a client may want to patch with customizations.
SharePoint Consultant
The bridge between the technical expertise of developers and architects and the customer-facing front end of a SharePoint project, a SharePoint consultant gather requirements, design solutions, and help clients get the most out of SharePoint.
A SharePoint consultant will understand the platform inside-and-out, and will work to show users how it can be used to solve their pain points and help their business run efficiently. Generally, a consultant is responsible for the design, configuration, deployment, and maintenance of SharePoint technologies, whether that's an initial deployment or a migration to a new version.
SharePoint Administrator
Depending on the size, scope, and requirements of the user organization, a SharePoint administrator's role can be something of a catch-all. Their chief responsibility, however, is to maintain the platform on a day-to-day basis.
This maintenance includes configuring and upholding security practices, and setting permissions to enable everyone in the organization can access the things they need without compromising proprietary data.
They should also upkeep the platform, servers and intranet to ensure they're functioning properly at all times, installing required patches, creating backups, and performing security checks. Administrators may often perform helpdesk type functions too, acting as the first point of contact for users, and stepping in to troubleshoot any issues.
SharePoint Architect
A SharePoint Architect is often at the head of a SharePoint technical team, defining architecture, infrastructure, frameworks, and the overall layout of the SharePoint solution.
Architects differ from developers in that architects tend to have more responsibility for a project, make decisions, and are generally more concerned with the bigger picture. The architect often takes a leadership position on a project, working to ensure the coherence of the various aspects of the implementation, and acting a trusted advisor to clients.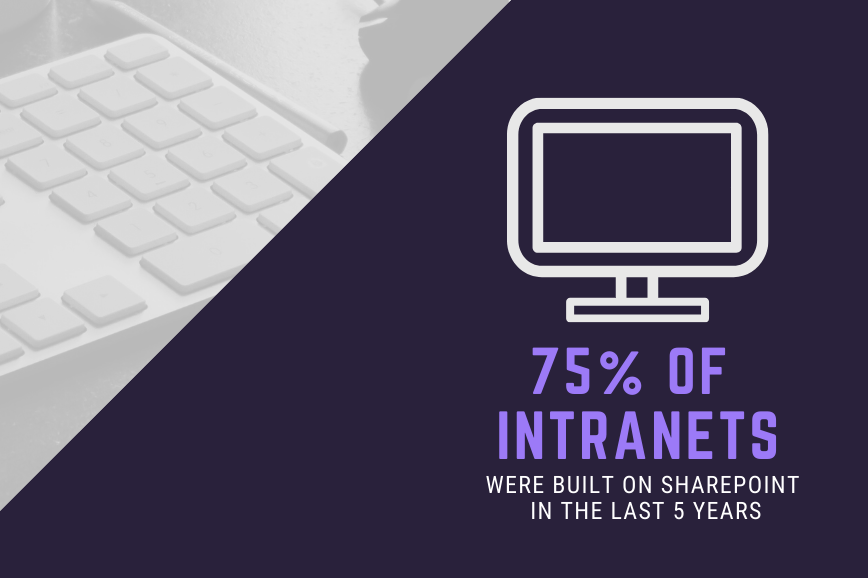 What certifications are available?
Microsoft has recently overhauled its suite of certifications to better reflect today's tech jobs market. New certifications are aligned to specific roles, like engineer, administrator, and data scientist, as well as Microsoft technologies.
As a result of this revamp, many of Microsoft's existing SharePoint certifications have been retired. The company is seeking to align its certification paths with newer offerings like Microsoft 365, and reflect the way that many tech professionals work today, often with several overlapping technologies at a time. That change in direction has seen some of the more product-specific certifications that covered SharePoint—like MCSA: Office 365—have been shelved.
Some exams that previously covered SharePoint knowledge have also been retired, significantly narrowing the options for SharePoint professionals and those looking to validate their SharePoint skills. Currently, the only certification path that covers SharePoint is the Modern Workplace path.
This path begins with the optional Microsoft Certified: Microsoft 365 Fundamentals certification, which leads to (but is not mandatory for achieving) the Microsoft 365 Certified: Teamwork Administrator Associate certification. Once candidates have earned that certification, they can go on to gain the Microsoft 365 Certified: Enterprise Administrator Expert certification, though this certification does not explicitly cover SharePoint knowledge.
Microsoft 365 Certified: Teamwork Administrator Associate
This certification is now the only Microsoft certification that specifically covers SharePoint and requires candidates to pass a dedicated SharePoint exam. While MCSE: Productivity is still available, SharePoint knowledge is not a prerequisite, and taking a SharePoint-focused exam is optional—you could earn the MCSE: Productivity without having studied SharePoint in-depth at all.
Microsoft 365 Certified: Teamwork Administrator Associate certification, on the other hand, covers the four pillars of Microsoft's collaboration suite: SharePoint, Office 365, OneDrive, and Teams.
To earn this certification, candidates need to show they know how to configure, deploy, and manage Office 365 workflows, specifically those that foster effective collaboration.
SharePoint online, on-premise, and hybrid instances are all covered here; not surprising given Microsoft's push to get customers to use its cloud-based products and services. As a result, candidates for this cert should have a broad foundation of SharePoint knowledge across all deployments, as they'll be quizzed on configuring and managing SharePoint Online, SharePoint On-Premises, and hybrid scenarios, as well as their ability to migrate to SharePoint Online.
Candidates will also have to prove their skills when it comes to configuring and managing OneDrive for Business, Teams, and their associated workload integrations.
There are no prerequisites for this certification, but earning it is required if you want to go on to achieve the Microsoft 365 Certified: Enterprise Administrator Expert certification.
MCSE: Productivity
The MCSE: Productivity, which broadly covers skills needed to move an organization to the cloud, increase user productivity, minimize data loss, and improve data security, is still available, but the options for SharePoint professionals looking to earn it have decreased.
Previously you would need to pass one of eight elective exams to earn an MCSE, three of which focused on SharePoint specifically. Now, the two exams focusing on SharePoint Server 2013 have been dropped, leaving just one option: Exam 70-339: Managing Microsoft SharePoint Server 2016.
Retired exams:
Exam 70-331/Course 20331B: Core Solutions of Microsoft SharePoint Server 2013
Exam 70-332/Course 20332B: Advanced Solutions of Microsoft SharePoint Server 2013
MCSD: App Builder
The MCSD: App Builder, which corroborates abilities in web and mobile development is still available, but the two exam options that focused on SharePoint have now been retired, meaning that earning this cert specifically to bolster or prove SharePoint skills is a little pointless.
Instead, this certification now focuses more on ASP.NET and developing Azure services and Web API.
Retired exams:
Exam 70-488/Course 20488B: Developing Microsoft SharePoint Server 2013 Core Solutions
Exam 70-489/Course 20489B: Developing Microsoft SharePoint Server 2013 Advanced Solutions

What plans are available for SharePoint?
SharePoint Online Plans
SharePoint Online is available either as part of Office 365's Business Premium, Business Essentials, and Enterprise plans, or through one of two standalone plans. To find out how to get SharePoint Online as part of an Office 365 package, visit our Office 365 FAQ.
With SharePoint Online, organizations must purchase a "seat", or individual user license, for each user who'll be accessing SharePoint Online. There's no software or infrastructure to install, so organizations only pay for access to the software, rather than the software itself. These licenses are issued on a per user, per month basis.
Plan
Includes
SharePoint Online Plan 1

 

1 TB of OneDrive storage per user

Secure internal and external file sharing

Offline syncing

Co-authoring in Microsoft Office apps

Ability to build and manage intranets and portals

Organize and manage content in libraries and lists with metadata, records management, and retention policies

Move and manage files between OneDrive and SharePoint

Extensive search functions

SharePoint and OneDrive mobile apps for Android™, iOS, and

FastTrack deployment support with purchase of 50+ seats at no extra cost

24/7 phone and web support

Licensed for commercial use

 

SharePoint Online Plan 2

 

As Plan 1 plus:

Unlimited personal cloud storage

Enhanced and customizable search features

Find content in electronic format for litigation or audit scenarios

Use advanced DLP capabilities to identify, monitor, and protect sensitive information

Use In-Place Holds to programmatically preserve content from deletion or edit
SharePoint Server Plans
On-premise instances of SharePoint are licensed a little differently. SharePoint Server users need to purchase two kinds of license; one for the instance of SharePoint itself, and a "Client Access License" for each user or device accessing SharePoint.
How much does SharePoint cost?
SharePoint Online Pricing
Plan
Cost
SharePoint Online Plan 1

 

$5.00 user/month

 

SharePoint Online Plan 2

 

$10.00 user/month

 
What internet browsers are supported by SharePoint?
SharePoint supports several web browsers that are most commonly used like the Internet Explorer, Mozilla Firefox, Safari. However, some browsers may cause some functionality to be limited or available only through some alternative steps. At times, some of the functionalities may not be available for noncritical administrative tasks.

What are the system requirements for SharePoint on-premise?
Windows Server 2012 R2
.NET Framework 4.5.2 or above
All prerequisites installed from the Prerequisites Installer
SQL Server 2014
Is SharePoint secure?
SharePoint falls under the Microsoft Office 365 umbrella, so it benefits from all the security features that come with it, including network security, access security, physical data center security, data security, and file encryption.
Permission levels can be set for individual users, files or directories allowing custom security at various levels. At file level, rules can also be configured so users must check out documents to edit them, and there are also version-management features to protect content.
How do users migrate to SharePoint Online/2016?
Microsoft offers a free SharePoint Migration Tool to help SharePoint users transfer their data from an on-premise instance of SharePoint to SharePoint Online.
Also available is SMAT, a migration assessment tool that helps with security and user mapping questions.
Can SharePoint be used externally?
Yes, SharePoint's external sharing functionality gives people outside of the user organization access to pre-determined certain areas of a site or to specific documents without needing a Microsoft account.
Can SharePoint be used as a database?
Though SharePoint sits on top of SQL Server, a relational database management system, SharePoint is not a database in itself.
It looks similar to a relational database because it uses lists and columns to organize data, but it can't be used to substitute for a relational database, as it can't handle large volumes of complex data or transactions.
If you're only using simple data structures, like contacts or lists of tasks, SharePoint may be sufficient, but for high-volume transaction processing or building multiple connections between your tables, it's best to stick to a traditional relational database like SQL Server.
What's next for SharePoint?
The next on-premises iteration of SharePoint is currently in public preview. SharePoint 2019 has been updated to better reflect the modern look of SharePoint Online, and will come with a host of new features.
New features will include:
Access Services 2013 now supports Send Email
Additional documentation links for Central Administration site
Communication sites
Fast site creation
Increased storage file size in SharePoint document libraries
Modern lists and libraries
Modern sharing experiences
Modern Site Pages, modern web parts and authoring
Modern search experience
Modern Team sites
PDF Viewer
SharePoint home page
SMTP authentication when sending emails
Sync files with OneDrive sync client (NGSC)
Use of # and % characters in file and folder names
Job specs? We can take care of that.
Tell us what you're looking for and we'll put together a job spec that'll attract professionals with the skills and experience you need.