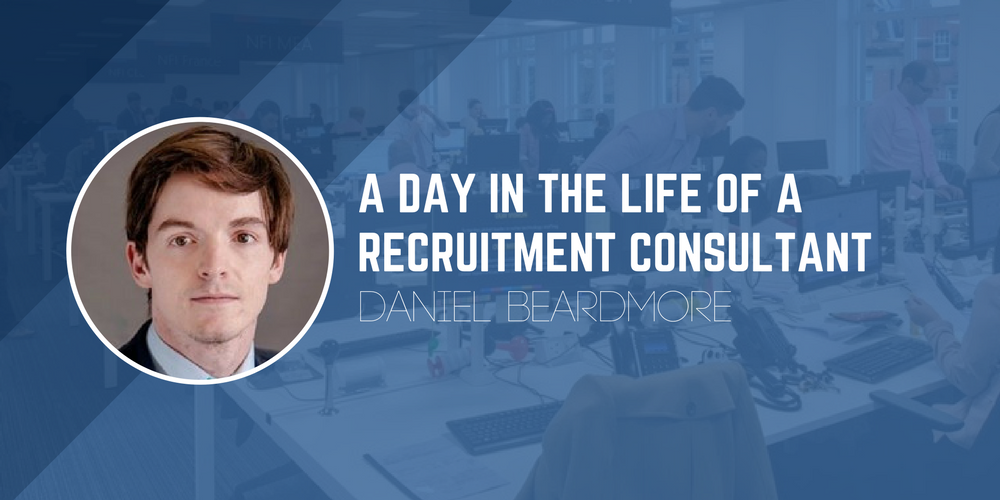 Established in 2006, Nigel Frank International has rapidly grown into the global leader in Microsoft recruitment.
This week, we spoke with one of our skilled consultants, Daniel Beardmore, to learn more about him and his role as a Microsoft recruiter. Find out what it's like day-to-day in the recruitment consultant job role and how he can land you the Microsoft technology job you want, making the money you deserve.
Recruiter Profile
Name: Daniel Beardmore
Job Title: Recruitment Consultant
Education: Technical University in Berlin
Nigel Frank Office: Berlin
How did you get your start at Nigel Frank International?
As a trainee consultant, my career started in the summer of 2016 in Newcastle. After the successful completion of FRG Uni, I worked for two months in the Newcastle office. And then in September, we opened an office in Berlin with a handful of consultants and my team leader.
What's your favorite part of working at Nigel Frank?
I really like to specialize in a fantastic market with endless potential. Ultimately, my ambition and discipline decide my success.
How do you help find jobs for Microsoft Professionals?
From the start, I continue to expand my client network in Baden-Wuerttemberg, so I can offer my candidate as many options and tailor-made opportunities as possible. Secondly, it is important to build a close relationship with the candidate and listen carefully.
What advice would you give to anyone currently looking for a career in Microsoft technology?
When you have the chance to either work for Microsoft or with a strong Microsoft Partner, this will allow you a vast and big career. Microsoft will always lead and inspire the market.
What is the biggest mistake you see job seekers make?
In my opinion, the candidates don't make any mistakes. Rather, it is my task to follow each candidate through the interview process and clear any upcoming complications in advance.
What do you like to do when you're not working?
In my free time, I spend a lot of time with my hobbies: video games and cars.
What's a fun fact that not too many people know about you?
Basically, I don't take anything too serious. Many colleagues look weird at me when I make jokes.
Any final words for the job seekers reading this?
The great thing about recruiting is that the personal background is irrelevant to the success. Ultimately, you are solely responsible for your success. Take advantage of the opportunity to talk to your colleagues of your team and share experiences. And if it's something critical, stick with it. The success will come.
Interested in becoming a recruitment consultant? You're in the right place.