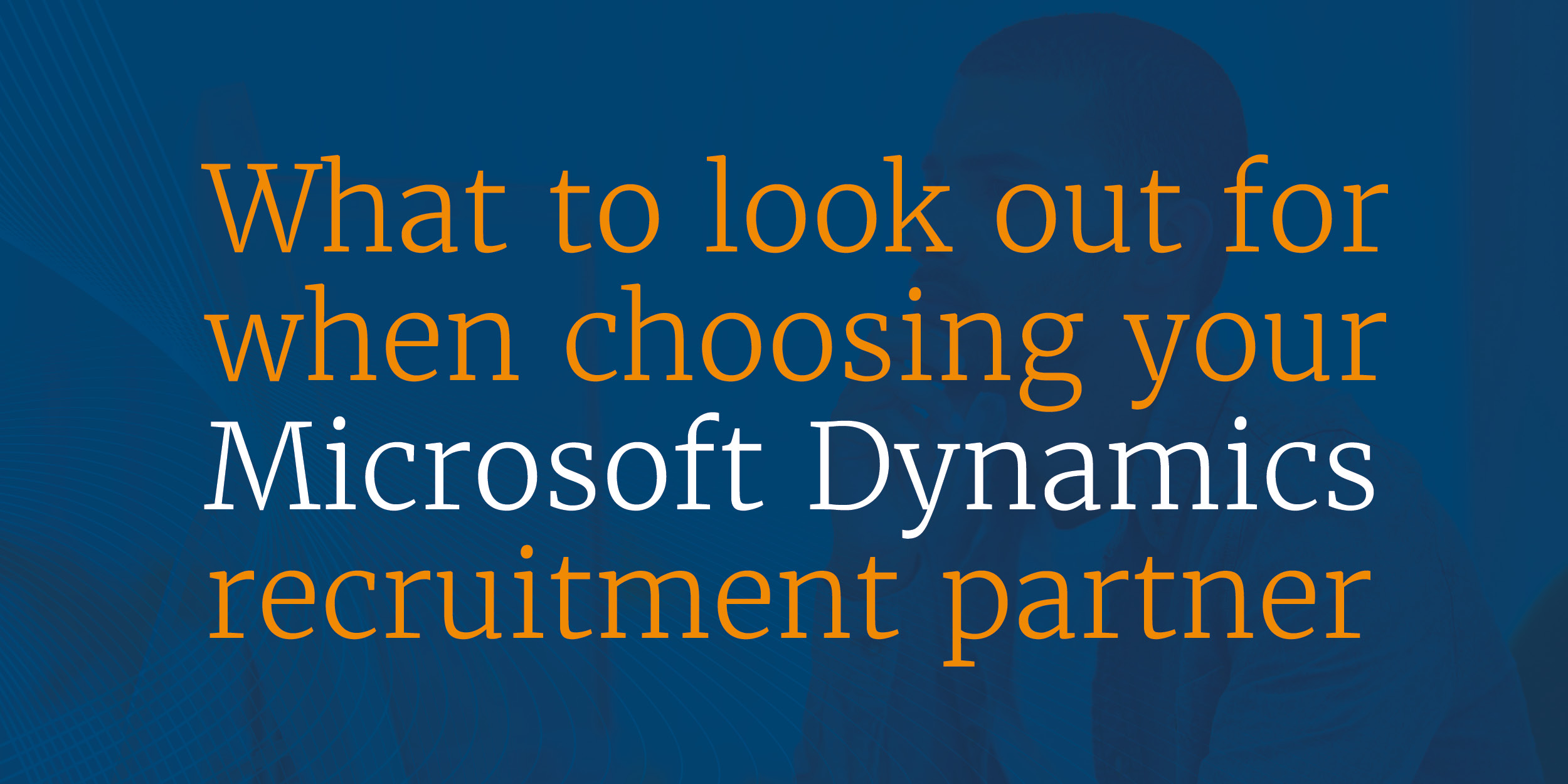 In this digital era, technological innovation is driving new business models, shaping the world as we know it.
Companies of all sizes use software programs to facilitate customer interactions, accounting, communications, project management, and other operations. And a perfect example of this is Microsoft Dynamics 365, offering a full suite of applications for businesses across various industries, from marketing and sales to customer service. But the challenge lies in finding skilled professionals who can fully leverage its capabilities.
A recent Skillsoft survey found that more than three-quarters of IT leaders experience skill gaps across tech departments. This talent shortage is partly driven by the rapid digitalization and partly due to the ever-changing technological landscape. Many employees simply lack the time or resources to learn new skills or develop the ones they already have.
Upskilling and reskilling programs can help address these issues, but such initiatives require continuous learning, and when you may need to hire qualified candidates quickly, this sometimes isn't viable.
One option is to partner up with a niche recruiter like Nigel Frank, who can help speed up the hiring process and build your team without compromising on quality.
Not sure where to start? Read to find out what you should look for when choosing your Microsoft Dynamics recruitment partner.
Let's dive in.
Hiring the right people is more important than ever before
Did you know that 14% of startups fail because they don't have the right team? You can have a great product or business idea, but there's not much you can do about it without a team of motivated, creative people who share your vision.
Having a strong team is just as important for medium and large enterprises. The right people can use their skills to help your business drive innovation, overcome challenges, and expand its reach. Plus, they will put in the time and effort to ensure that each and every project is completed to the highest standards.
Hiring the right person from the beginning can also save you money in the long run. The cost of replacing an employee can run into six figures, according to Gallup. Just think about all the money that goes into recruiting, onboarding, and training new hires.
The current talent shortage poses further challenges, making it difficult to attract and retain employees. Some of the best candidates are on the market for only 10 days. So, if you don't act on time, you may end up missing out on top talent.
And with Microsoft Dynamics and other niche markets requiring specific skills, there are extra barriers preventing companies from finding qualified candidates. Luckily, you can counteract this by hiring independent contractors until you find a more permanent solution.
Contract vs. permanent staff: Which option is best for your Microsoft Dynamics team?
Employee training, digital inclusion, and reskilling are all potential solutions to the tech skills gap, but these measures take time to deliver results. An alternative is to hire Microsoft Business Applications contractors while training your team or recruiting for permanent roles.
Technology-driven companies worldwide use this approach to fill open positions. For example, Google had 102,000 full-time employees and 121,000 temporary and contractor workers in March 2019, according to the New York Times. Their hourly pay was around $16 to $125 per hour, depending on the role and job requirements.
Freelancing has grown in popularity, especially among IT professionals. Earlier this year, our team surveyed thousands of contractors and permanent employees specialized in Microsoft Business Applications, including Microsoft Dynamics. We found that most contractors worked about 41 hours per week and had about three clients at any given time. The results were published in the Nigel Frank Careers and Hiring Guide: Business Applications Edition 2021-22.
Contractors often work just as much as permanent employees and undergo continuous training to hone their skills. Most professionals charge by the hour or by the project, but they're responsible for paying their own taxes.
As an employer, you may choose to hire independent contractors to cut costs and gain access to a wider talent pool. Contract workers can bring a fresh perspective to the workplace and complement the skills of your tech team. Plus, they often have extensive experience and can offer valuable insights due to their exposure to different work environments.
Permanent employees, on the other hand, can be more motivated to do their best because they share your vision and want to grow with the company. Plus, they enjoy greater job stability and financial security than contractors, which may result in higher performance.
Full-time hires are also more likely to embrace the company's culture. Freelancers come and go, with the average contract length being seven months, according to our latest Careers and Hiring Guide. Therefore, they may not have the time to fully understand your business mission, values, goals, and long-term vision.
Benefits of using a niche recruitment agency to attract tech talent
Dynamics 360 is a complex ecosystem with a lot of nuances, so technical knowledge is crucial when engaging with a recruiter.
General recruitment agencies may not understand these intricacies. Just because they have access to a large pool of candidates doesn't mean they can find the right people for your team.
For example, Dynamics 365 Functional Consultants must have in-depth knowledge of data migration best practices, user acceptance testing, and project management. They also need the ability to collect relevant data, perform gap analysis, and present their findings to stakeholders at all levels.
Industry-leading niche recruiters have years of experience in their sector. At Nigel Frank, we have placed Microsoft professionals across more than 21,000 companies over the past 16 years, helping IT leaders fill highly specialized roles. Our exclusive talent pool includes qualified professionals with experience in Microsoft Dynamics, SharePoint, Power Platform, SQL, and other related technologies.
Niche recruiters do more than just screen and interview candidates. They also attend trade shows, conferences, workshops, and other industry-specific events to stay abreast of the latest trends and connect with potential hires. Moreover, they know how to "sell" your organization to prospective employees and help you build a more inclusive team.
Working with a niche recruiter can also reduce your time to hire, making it easier to attract qualified candidates. A 2021 iCIMS report found that it takes about 61 days to fill in-demand tech roles. And since the best candidates are off the market far sooner (10 days), you can't wait that long to hire the right person for the job.
A specialist recruiter can speed things up without sacrificing quality. Plus, they may provide alternative solutions, such as temp or contract work. Since 2006, we've helped more than 4,500 companies find highly skilled contractors across all areas of the Microsoft stack.
How to choose the best Microsoft Dynamics recruitment partner
As a manager or business owner, you might have an in-house recruitment team. However, certain roles—especially those in the tech industry—have many intricacies that require specialized knowledge. In such cases, it makes sense to partner up with a niche recruiter.
Specialist recruitment firms know the market better than your team, and they can match you with talent faster. But, as you would expect, not all agencies are created equal. Ideally, choose one that has a track record of success and takes the time to understand your hiring needs.
With that in mind, consider the following aspects when choosing a Microsoft Dynamics recruitment partner:
Did they take the time to understand your business model, company culture, and core values?
Did they ask anything about your management style?
What does their screening process entail?
Can they handle high-volume hiring?
Do they actively seek candidates or wait for potential hires to apply?
Can they provide client references?
Are they willing to negotiate their fees?
What's their experience with the Microsoft stack like?
What can they tell you about their recruitment team?
How long does it take them to fill a position?
Most importantly, try to find out more about their experience with Microsoft Dynamics.
For example, Nigel Frank has published several reports and conducted large-scale studies in this sector over the years. Our team attends industry conferences and training events to learn more about the latest tech developments and fine-tune its hiring practices. And on top of this, in 2017, we sponsored a Microsoft Dynamics bootcamp to support the next generation of CRM professionals, developers, and other IT specialists.
All in all, you want to choose a Microsoft Dynamics recruitment partner that can add value to your business. The best recruiters will act as an extension of your organization and help you build a successful team.
That's what we do at Nigel Frank, so get in touch to discuss your needs and decide on the next steps, or browse our range of great talent to find the perfect professionals for your team.  
Looking for fresh Dynamics talent to join your team?
More choice than any other agency and many candidates ready to start immediately.