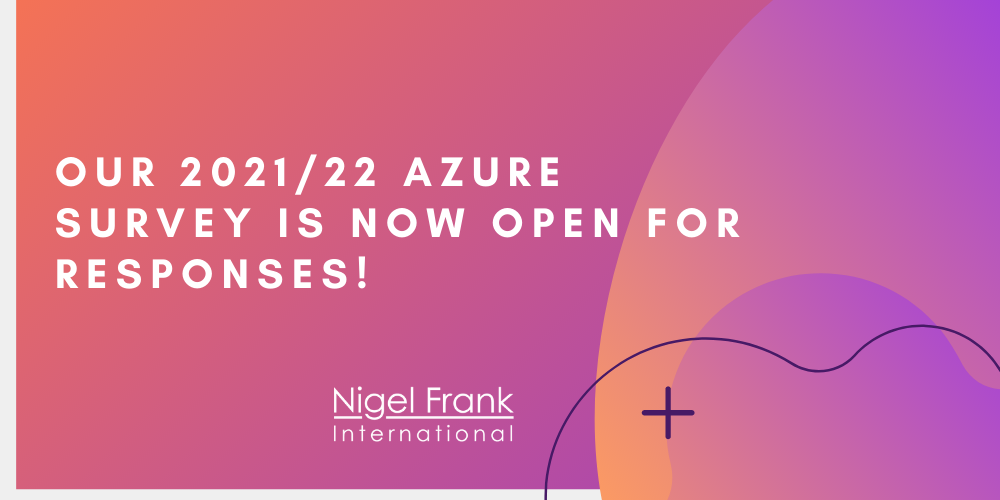 Have your say and take part in our 2021/22 Careers and Hiring Guide now! In return for your time, we'll enter you into a prize draw to win a $500 Visa eGift card to spend on whatever you want. 
Previously known as the Nigel Frank Salary Survey, our Careers and Hiring Guide is back bigger and better than ever. With the aim of delving into the issues faced by Azure professionals around the globe, our new Azure and Microsoft 365 survey needs you! 
Take part in our latest Microsoft Azure Salary Survey here!
The guide is designed to share the experiences of professionals working in the Microsoft ecosystem, documenting and measuring how certain issues change over time within the industry by comparing each of the guides year-on-year. From discovering average salaries, pay rise frequency and the reasonings behind them, to looking at the gender disparities within the industry, these guides are useful for beginners and experienced Azure professionals alike. So much so, that they are endorsed by Microsoft themselves. 
With the effects of the COVID-19 pandemic spilling over into 2021, some of the key changes from the past year have proven that they're here to stay for the long haul. With organizations around the globe having had to implement remote working for a prolonged period, more and more workplaces are now introducing better flexible working policies, permanently. And, with restrictions now lifting around the world, we're particularly interested to hear how the lasting effects of the pandemic have now transformed into trends and shaped company cultures everywhere. 
By having your say, you can shape the important discussions that still need to happen within the industry, and help prospective Microsoft candidates land the right role, salary, and to be more in-the-know with the latest market trends. Want to learn more about our surveys? Take a look at our past two from 2019/20 and 2020/21 to see what sort of information we collected, how we analyzed this, and the take-home messages for those periods. 
While the completed guide will contain a boatload of useful information gathered from experts just like you, we're no strangers to going the extra mile to show our appreciation. So, for every professional that fills out the survey, we will automatically enter you into our prize draw for a chance to win a $500 Visa eGift card to treat yourself, completely on us! 
Take part in this year's survey and be part of something big today.