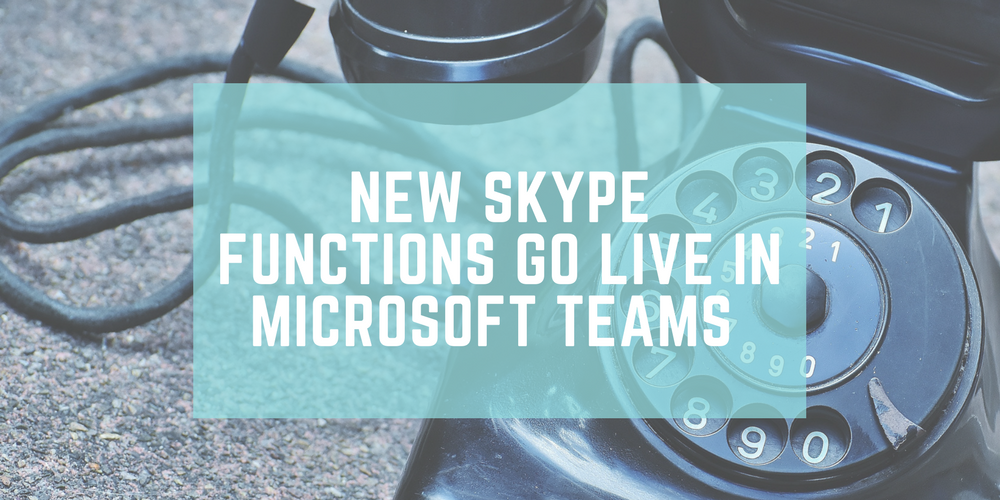 As part of its continuing efforts to incorporate Skype for Business functionalities into Teams, Microsoft has rolled out new calling capabilities in the collaboration app.
Microsoft took a leap towards its vision of an intelligent, truly unified communications platform this week, when Teams users saw the arrival of a slew of new telephonic features, including: call history, hold/resume functions, speed dial, transfer, forwarding, caller id masking, extension dialing, multiple-call handling, simultaneous ringing, voicemail, and text telephone support.
Microsoft also announced that as part of the Teams update, the app would enjoy improved Microsoft Graph support, strengthening its integration with other Microsoft products and services. Updates began rolling out to Office 365 users last week, so most users should now have access to the new features through Teams' "Calls" tab.
Skype for Business' Senior Product Marketing Manager Paul Cannon confirmed the new updates via the Microsoft Teams blog, hailing the move forward in realizing Microsoft's plan for a singular, "modern, collaboration experience."
Will Microsoft Teams replace Skype?
Microsoft announced in September that Teams would eventually replace Skype for Business completely, but the app initially lacked the extensive calling and conferencing features of its predecessor.
Already the company's flagship platform for chat, collaboration, and project management, Microsoft is working to port all the calling and video-conferencing capabilities of Skype over into Teams in the coming months.
Microsoft's roadmap for folding Skype for Business into the Teams platform will see further updates — including support for Teams to Skype Consumer calls — by the end of Q2 next year. Certain enterprise-level functions such as call parking, group call pickup, location-based routing, and shared-line appearance scheduled to arrive in Q4.
Users have been encouraged to use the platforms side by side for now, allowing for slow and steady user adoption before Skype for Business is entirely killed off in a few years' time.
To utilize calling in Teams, users must be subscribed to the Phone System service in Office 365. Formerly known as Cloud PBX, Phone Service is included with Office 365's E5 plan, and is available as an add-on with E1 and E3 packages.
Users can then purchase a Calling Plan, which offers a fully functional phone system for both internal and external calls. Pricing for Office 365 Calling Plans starts at $12 per month for domestic calls.