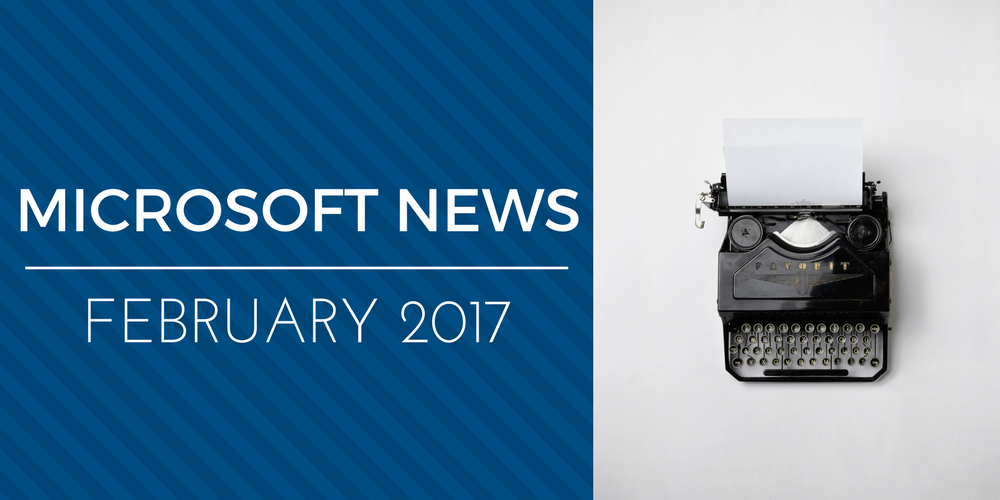 Microsoft technology ecosystem is one of the most popular and fastest innovating ecosystems in the world. To help you stay up to date on everything Microsoft technology-related, Nigel Frank International will recap ten of the hottest Microsoft technology stories of the month. Here are the top Microsoft stories that had the technology industry buzzing in February:
Microsoft Dynamics 365 licensing and pricing: What you need to know
Nigel Frank International has put together an extensive and user-friendly licensing and pricing guide for Microsoft Dynamics 365 that fully explains how this module works for you.
Azure search and Dynamics 365: Multitenancy at scale
Late last year, Microsoft Dynamics 365 kicked off their highly innovative Relevance Search option. This option was created thanks to an evolving relationship between the Dynamics search team and the Azure search team.
Microsoft Dynamics 365 for Operations will offer an on-premise option
While Microsoft Dynamics 365 is being heralded for its cloud-based platform, many were wondering whether Dynamics 365 would have an on-premise option. In February, Microsoft GM Sri Sriginivasan confirmed that an on-premise version is coming this summer.
Microsoft launches new Azure intellectual property protections
In an effort to help protect businesses from intellectual property lawsuits, Microsoft created the Azure IP Advantage program to provide some extra protection that many have been looking for.
Announcing Azure Network Watcher: Network performance monitoring and diagnostics Service for Azure
What if you could solve a critical problem with Azure with just a few clicks of your mouse? This month, Microsoft announced the launch of Azure Network Watcher, an option that offers users extensive insight and troubleshooting capabilities that will ultimately improve your network's performance.
Microsoft outlines SharePoint improvements and plans for 2017
There are a lot of anticipated improvements coming to Microsoft SharePoint this year, and a couple of Microsoft executives and MVP's spoke in more detail about what's to come this year.
Top 10 business benefits of Microsoft SharePoint
SharePoint has been around for over 15 years, but its popularity continues to grow. Why? Well, check out these ten benefits that keep SharePoint going stronger than ever.
Power BI is the new revolutionary tool For business 
Nigel Frank International recently attending the Power BI Summit in London and it's quite clear that Power BI has evolved into one of the best business intelligence and analytic tools on the market. Let's explore why.
Power BI, Flow, and PowerApps webinars
The next couple of months are packed full of great webinars for you to explore. Check out this extensive list of free Power BI webinars you can attend.