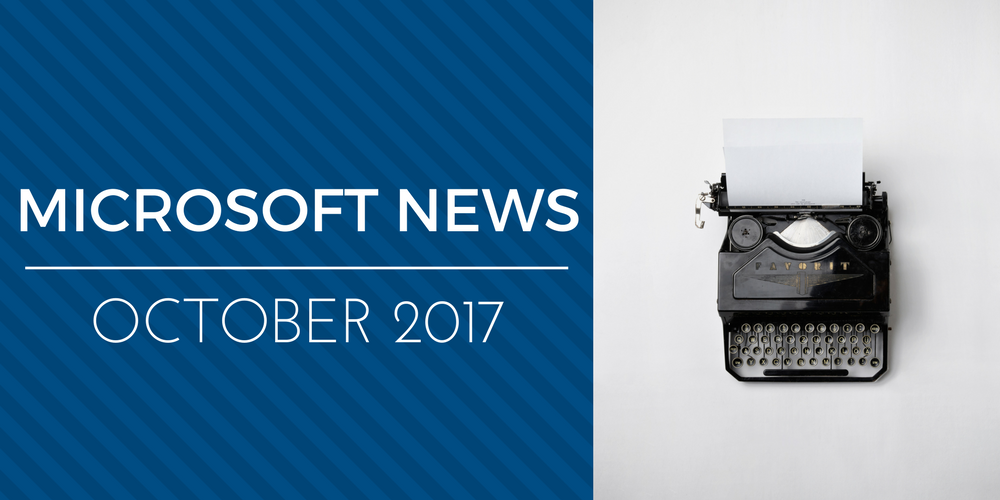 Office 365 adoption taking off
More and more users are moving to Office 365, despite initial concerns about security, it was revealed this month. A study conducted by network solutions provider Barracuda found that 63% of their 1,100 respondent businesses were already using Office 365; up by 20% from one year ago. Of those who did not currently use Office 365, 49% were planning to make the switch in the near future.
Security concerns, particularly worries about ransomware and phishing threats, were cited as the main reason for holding out against the cloud-based productivity suite, though over half of respondents stated they were offsetting these risks by employing a layered security approach, indicating an increasing awareness around cloud security issues.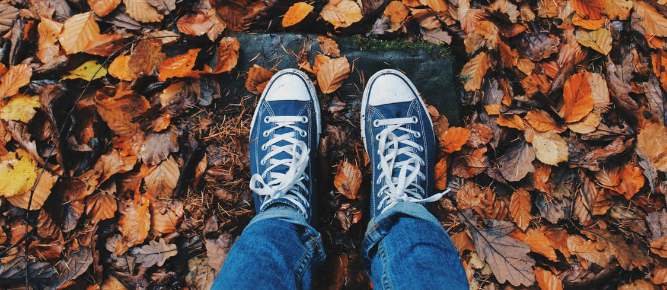 Microsoft rolls out Windows 10 Fall Creators Update
The long-awaited Windows 10 Fall Creators Update began its rollout to mainstream users this month. The update, also known as Redstone 3, was initially launched for Xbox users on October 16th, before continuing its roll out across all users.
Windows 10 Fall Creators Update marks the first time that all Windows 10 users can access builds of the Fall Creators Update on their PCs and select Windows Phones, having previously only been available to Windows Insiders. Now, all Windows 10 users can download the Fall Creators Update through Windows Update or Update Assistant. The update features an expanse of new privacy and accessibility features, updates to the Inking app, and new functions from Cortana to link desktop and mobile web browsing. The update also includes a particular focus on mixed reality, 3D, gaming and photo and video enhancements.
Yusuf Mehdi, Corporate Vice President, Windows and Devices Group said of the rollout: "Today, we deliver the Windows 10 Fall Creators Update offering breakthroughs in creativity – from bringing mixed reality and 3D to the masses, to faster broadcasting for gaming, to turning photos and videos into real memories, and so much more.
"The Windows 10 Fall Creators Update can be experienced on a wide variety of Windows 10 PCs and on a range of Windows Mixed Reality headsets available for the first time today. We believe the PC is the ultimate canvas for creativity and can empower people to create like never before."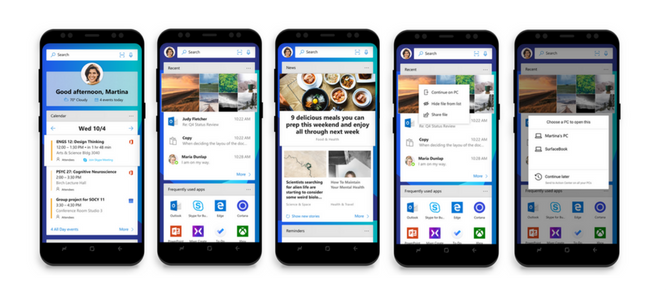 Microsoft Launcher is bringing your PC to your Android Phone
Earlier this month, Microsoft quietly relaunched its Arrow Launcher app for Android. Microsoft Launcher, as it was renamed, was revamped and made available for download in October, two years after its initial release.
Essentially a digital bridge between Android phones and Microsoft PCs, Microsoft Launcher overlays an Android phone's home screen and syncing the phone and its user's PC in real time. The move was particularly significant, given that Microsoft has recently admitted defeat on the Windows Phone front.
Could the rebirth of Launcher signal the start of Microsoft's new mobile strategy?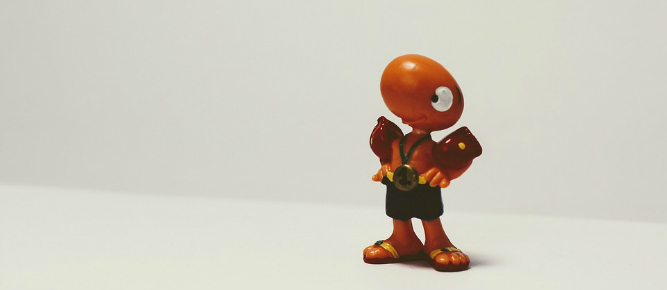 Microsoft's Azure SQL Database bags developer satisfaction award
Azure's SQL Database bagged three awards at Future Developer Summit in early October. A smart, fully-managed cloud database service made specifically for developers, Azure SQL Database ranked top in the Database as a Service category at SlashData's annual award ceremony. The database also came first runner-up in the developer training and engagement categories.
The Developer Satisfaction Awards recognize the software products and brands that developers are most happy with, with results collated from the opinions of over 40,000 developers every year.
Rohan Kumar General Manager, Database Systems Group said: "These awards from SlashData are additional validation of the work Microsoft and the SQL team are doing to deliver great developer experiences and database services designed for developers. We would like to thank our community for your feedback and support on this journey and the SlashData team for this recognition."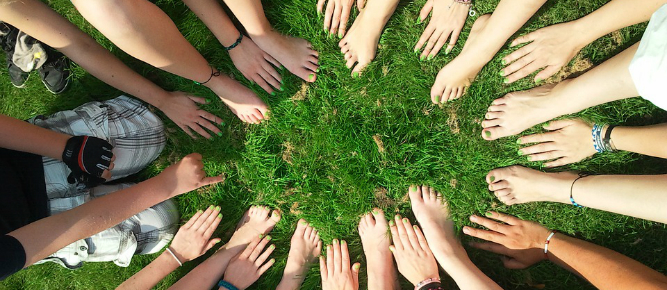 Meet the app set to sink Skype for Business
After Microsoft announced that Skype for Business would be gradually phased out in favor of Microsoft Teams at its Ignite conference last month, many began taking a closer look at the company's newest "intelligent communications" product to see how it would size up in the absence of Skype's ubiquitous business client.
Though Microsoft is by no means giving Skype for Business the ax just yet, users can expect to see Microsoft pushing its Teams platform more and more in the coming months, with a slew of updates and integrations already on the cards.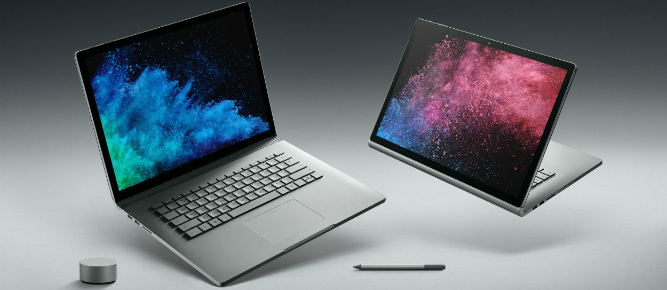 Surface Book 2 makes its debut
The newest bit of Microsoft hardware, and the latest member of its Surface family will be released next month, Microsoft has announced. The new Surface Book 2 will be available from November 16th. The laptop-tablet hybrid is available with  13.5 or 15-inch displays and is reported to be five times more powerful than the original Surface Book, released in 2015.
Starting at around $1,499, the Surface Book 2 comes with dual or quad-core Intel 8th Generation processors, and can process around 4.3 trillion math operations per second. Geared towards compute-intensive processes like as video rendering, CAD, gaming and coding, the unit boasts a 95-watt power supply and can render 1080p at 60 frames per second.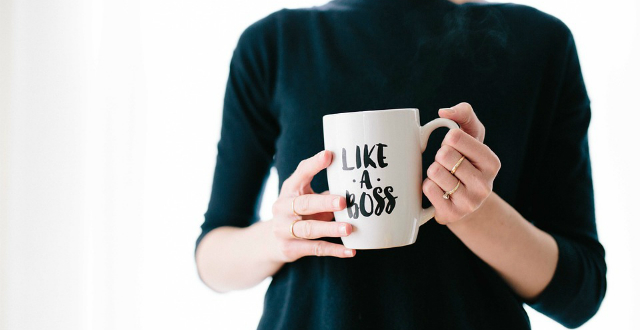 Over half of Dynamics professionals considering going solo
Ever find yourself sitting at your desk, daydreaming about being your own boss? If you work with Microsoft Dynamics, you're not alone.
Data from the latest Microsoft Dynamics Salary Survey suggests that 55% of Dynamics professionals would consider going freelance in the next year, even if they were in permanent employment, with 56% citing higher earning potential as the primary reason to "go rogue".
Still chasing that dream Microsoft role? Create a free account with us today, and let your perfect job find you.