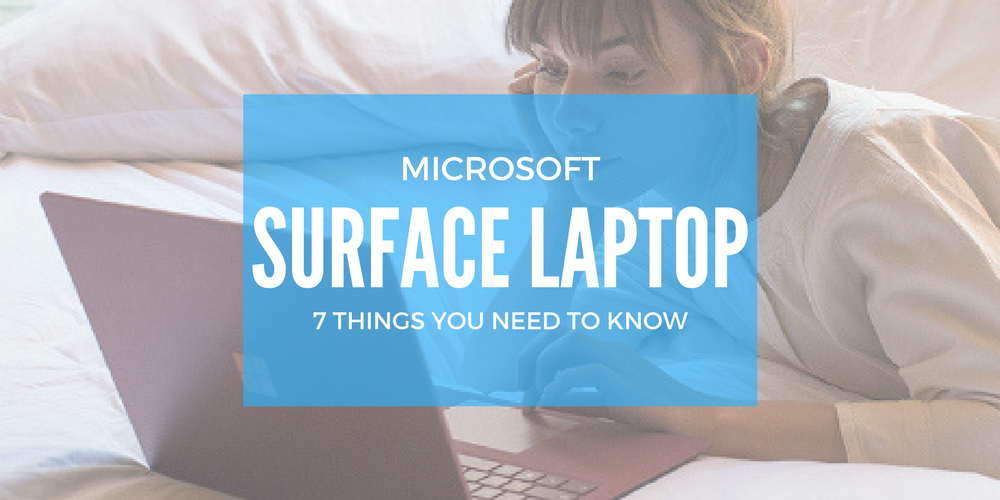 Microsoft has long maintained that their Surface Pro tablet series can replace your laptop, but for those who just aren't ready to go down the 2-in-1 route, the tech giant has just unveiled something pretty big.
Last week, Microsoft officially revealed their new flagship product: The Surface Laptop.
According to Microsoft's devices chief Panos Panay, the Surface Laptop was created in response to requests from students looking for a slick, functional laptop. And of course, it doesn't do Microsoft any harm to have their own high-end laptop looking to put a dent in the MacBook and Chromebook's market share.
With a number of configurations to choose from, The Surface Laptop is now available to pre-order, before going on general sale on June 15. Here's what you need to know before you part with your hard-earned $999.
It's light
A lightweight notebook with a sleek, tapered design only 14.5mm at its thickest, the Surface Laptop weighs just 2.7lb, or 1.25kg, and its LCD touchscreen is allegedly the thinnest ever to feature on a laptop. Aimed largely at the education market, its dainty design will be a win for students who'll be hauling it around in their backpacks.
It's fast
According to Microsoft, the Surface Laptop is 50% faster than the MacBook Air. Its 7th-generation Intel Core processor is available in both its i5 and i7 versions, and the stripped-down operating system helps it run faster by cutting out background applications. Once you've boot-up for the first time (in a mere 15 seconds, apparently) the Surface Laptop claims it can get up and running in less than five.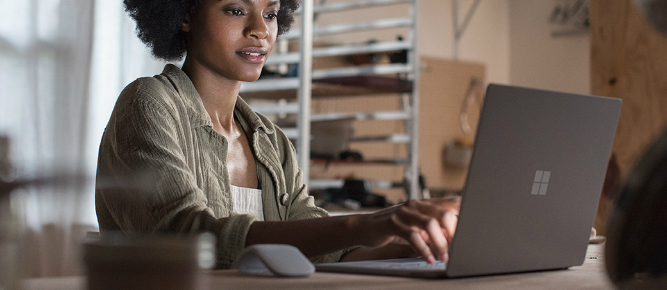 It runs a brand new operating system
The Surface Laptop will run on Windows 10 S. Essentially a streamlined version of Windows 10, Windows 10 S is optimized for safer app usage and web browsing. Only apps downloaded from the Windows Store will be available, making it ideal for those looking for a simpler user experience, and organizations who want more control over their users. (Presumably, teachers trying to keep sneaky Minecraft-playing students on task.)
The lightweight OS means it will function a lot like a Chromebook, although users of the Surface Laptop will be able to upgrade to the full version of Windows 10 – for free before the end of the year, or $49 after that – if they want the full Windows experience.
It has a touchscreen
The Laptop's 13.5-inch PixelSense display boasts 3.4 million pixels. While it's not quite up to the latest 4K standards, it's better than 1080p.
While it's not the best resolution of the Surface family, it does have some other useful features, and a lower resolution will help keep up battery power if you're on the go.
It has a 3:2 ration, meaning two documents can be viewed side-by-side for the multi-taskers among us. And if you want something a little more precise than your fingertip, it also supports Microsoft's Surface Pen stylus, allowing you to draw on the screen with more accuracy.
It's got an impressive battery life
Thanks to the lower resolution, slight operating system, and powerful processors, the Surface Laptop will enjoy 14.5 hours of battery life, and can be placed in sleep mode without eating into the power.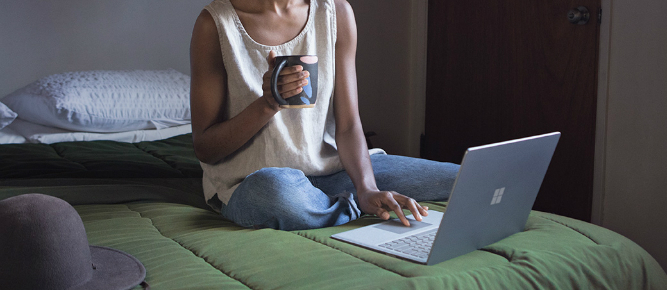 It has secret speakers
There's no arguing that this device has an air high-end enough to rival its sleek Apple competitors, thanks largely to its lack of visible screws and hinges. There are also no speaker grilles to be seen, but music lovers needn't fret; the Surface Laptop's speakers are neatly hidden beneath the keyboard and channel the sound out from underneath your fingertips.
It's hardy
With its eyes largely on the education market, it makes sense that Microsoft has put the graft into making this device tough. "It's going to last you," Panos said. "It's going to last that student from the day they start to the day they walk across that stage and collect their diploma four years later."
If you've ever owned a fancy car, you're probably familiar with Alcantara®. A super soft and durable material often found on the steering wheels of sports cars, it's the same material you'll find on the Surface Laptop's keyboard, and is specially treated to resist spills and stains. (So don't worry too much about grabbing a messy lunch while you work.)
Its sturdy shell is made of aluminum, making it as portable as it is durable, and boasts corner-to-corner Gorilla® Glass 3 to help protect your laptop screen from bumps and scrapes.
Looking for your dream Microsoft Dynamics job? Let us help.