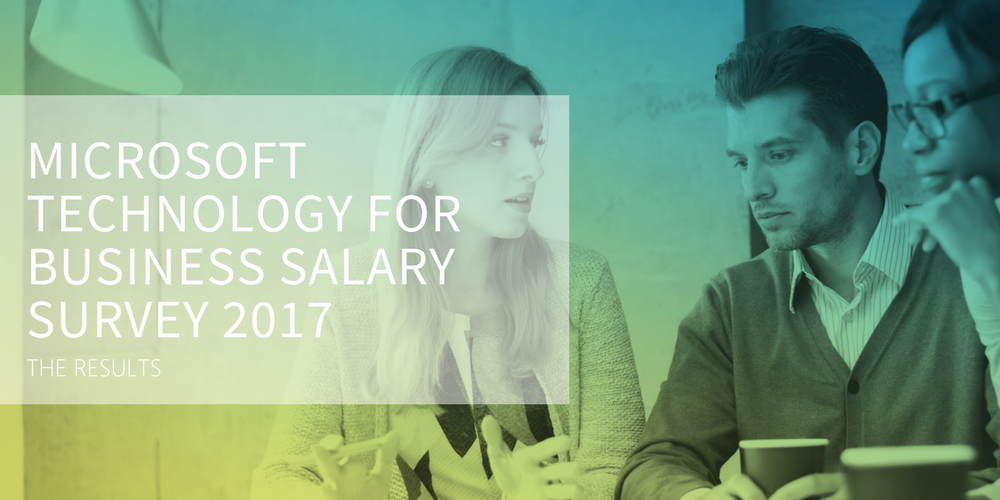 Ever wanted to peek into the pay packets of your peers?
As a Microsoft professional, knowing what others in similar positions are earning can help you understand your worth, if you're being valued enough by your employer, and help you get paid the salary you deserve. The Microsoft Technology for Business Salary Survey provides accurate, up-to-date earnings for Microsoft technology professionals in various positions in five major markets.
Collecting opinions from thousands of Azure, Office 365, SharePoint, Skype for Business and BI specialists, the survey also offers insight into the professional sentiments of those working with Microsoft technologies, trends and developments in the ecosystem, and how and where Microsoft technology is being used today.
Here are just a few of the key takeaways from this year's results:

Almost half of our respondents felt that gaining certifications, such as Microsoft's coveted MSCE badges, can help professionals find and keep jobs.

Two-thirds of our respondents from the Microsoft Partner Network reported that their workload involving Microsoft technologies had increased in the past year. Compared to results from last year's survey, the number of Microsoft technology projects carried out by Partners has increased by 20%.

With spending on cloud applications predicted to exceed $500B in the next three years, our survey results reflect the surge in organizations moving their business processes online. Over half of our End User respondents reported that their employer had migrated to the cloud in the past year; a significant increase on the previous year's results, illustrating the steady movement toward cloud adoption.
Further demonstrating the move toward the cloud, Azure broke into the top three most implemented technologies for the past twelve months and was the technology predicted to be most in demand from clients in the coming year.

When it comes to hosting applications on the cloud, 26% more users than last year reported that their organization hosted at least one of their business processes online.

Nearly a third of respondents planned to leave their current employer within the next twelve months; actual employee churn was slightly lower than planned churn, with 27% of employers having been with their current employer for less than 12 months. 60% of those planning to leave their job in the coming year cited lack of career and promotional prospects as the primary reason for being dissatisfied with their current position.