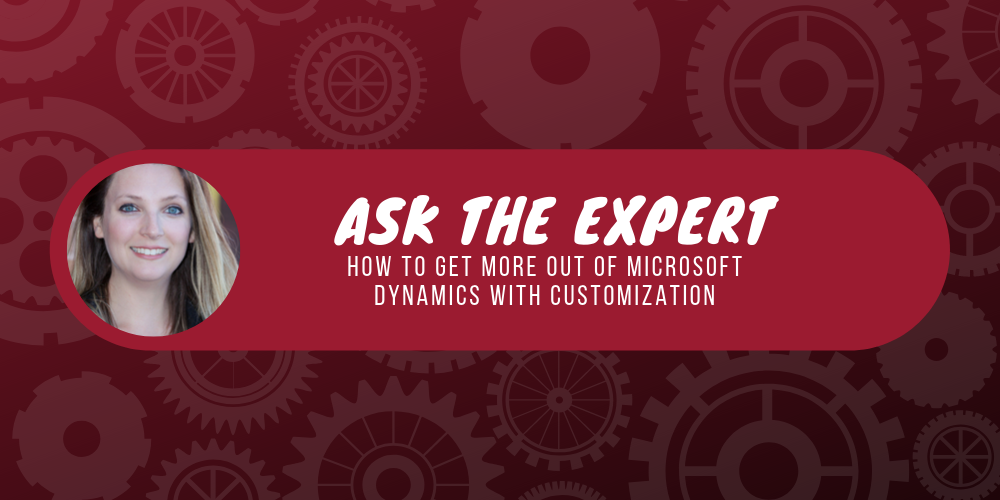 Microsoft Dynamics is an essential tool for managing businesses large and small.
Powering up this business tech is just a matter of understanding the possibilities in customizing your solution.

Customization vs. Configuration
However, to avoid confusion and define terms, it's important to recognize the difference between customizing Dynamics and simply configuring it. Configuration of Dynamics involves altering an out-of-the-box Dynamics solution. On the other hand, customizing Dynamics means developing new solutions that alter or do a particular task better than the original software.
Sometimes customizations will require development from scratch using coding. However, customizations can also come pre-built in the form of custom-developed partner integrations. These customizations can offer unique answers to your most pressing business challenges.
The major goal of any Microsoft Dynamics integration partner should be to help you get the most from your Dynamics investment. Optimizing the features available in Dynamics can also optimize your business as a whole and give you a better insight into your data.

Customization example: Time and expense
One suggestion for an integration that can make the most difference to your organization is time and expense. Timesheets and expense reports are an integral part of any organization that needs to track and manage labor and spend cost.
Additionally, time and expense affect almost every employee, manager, and member of the C-suite. Employees often need to complete timesheets and expense reports. Then, someone or some system needs to be responsible for managing and approving those employee submissions. Next, administrators in the accounting group need to make payments to employees, whether that's reimbursement for company expenses or a paycheck for time worked. Also, company leadership needs to have access to the data surrounding these payments so that they can make informed big-picture decisions about their company.
All in all, upgrading time and expense through a third-party partner can make a major difference to a large population of end users and administrators. This is true no matter the industry, making it a universal way of optimizing any organization.

Deciding whether to customize
If an add-on to Dynamics seems like a good fit for you, the next step would be to consider what to look for when evaluating partners. First, there needs to be a consideration of what the latest add-on product can do to optimize your organization. Then, think about the timeline for implementation and how much resource you can afford to dedicate to a project like this. The last step comes in finding the right partner to match your technology spec and your time-scale and budgetary requirements.
To begin a Dynamics customization project, it's important to know what technology can offer nowadays and whether that technology is a necessary upgrade or would just be nice to have.
Continuing with the time and expense reporting example, here are just a few ways that customization can extend your Dynamics 365 functionality.

#1: Mobile apps
If your company has many employees on the road or traveling between multiple locations, a mobile app can be more than a "nice-to-have" feature. Mobile apps now offer employees accessibility that they've never had before. That means that they can complete their administrative work using their own mobile device. Timesheets and expense reports can be completed and submitted in just a matter of minutes.
One concern about mobile apps is that they might be a "lite" version of the full-featured desktop version. Some Microsoft partners might offer an app with just the most often used time and expense modules, while others provide full functionality in the app. The point here is that it's important to look into whether the app can do what your end users need it to do or whether it just offers a slice of the whole time and expense experience.
With a complete mobile app, however, end users can also see their data live whenever, wherever. Whether that's data related to their timesheets and expense reports or their Dynamics data like order history, transactions, and inventory.
Again, for some companies, giving employees access to a mobile solution is necessary since those employees are mobile too. For others, a mobile solution is necessary because it meets the expectations of today's employee. In fact, a 2016 report found that 91% of corporate employees use at least one mobile app at work. So, why wouldn't they expect to use a time and expense app? In addition, "58% of companies are using apps to enable mobile access to critical enterprise systems" according to the same report. That means that if your employees don't have access to their data through a mobile app, you're probably behind the curve.

#2: Automation
Automation is another major production booster when it comes to customizing Microsoft Dynamics. Timesheets and expense reports powered by automation offer a simpler way of managing complex processes like compliance and approval workflows.
After all, every company has rules about employee labor and employee expenses. Relying on a manager or an auditor to know every rule and check for compliance against each one is asking a lot. Instead, company policies can be programmed into Dynamics by partner. Then, every submission can be validated against those rules to automatically reject submissions that go against policy.
Automated compliance reduces the manual burden on managers and auditors, who can be sure that every line of the expense report and/or timesheet has gone through a preliminary check.
Automation also relieves managers from having to remind employees to submit their timesheets and expense reports on time. Employees can receive automatic notifications and reminders. For instance, if an employee has a company credit card, they can get an email notification each time a new credit card transaction linked to their card comes in. Then, they can also get reminders at the end of the period with reminders about what they need to submit. Managers no longer have to be the bad guys of the office, hounding employees when it gets close to the end of the month.
A final major boost for Microsoft Dynamics users is that data can be automatically pushed and pulled between systems. In other words, direct integration between Dynamics and the time and expense partner offers real-time data in both systems. Forget about importing and exporting spreadsheets because the data moves between both solutions automatically.
All in all, automation offers a major boost to productivity for Dynamics users because it frees up employees from manually checking for compliance, can serve as a communication tool between employees and managers, and prevents administrators from having to push and pull data by hand. These are all major sources of time and effort, which is another reason why customizing Dynamics is a great idea.

#3: Paperless receipt management and OCR
Microsoft Dynamics offers expense and travel management in Dynamics 365 and Dynamics CRM, however, the modules for expense offer just the basics and provide an excellent opportunity to upgrade to enrich the receipt management functionality. Receipt management is a major burden for any organization; this is particularly true if your employees are still submitting paper receipts.
As far as technology goes, any partner worth their salt will allow you to take pictures of receipts and attach them to expense reports. However, a step farther is to use OCR (optical character recognition) as a method for reading receipts and automatically writing data from the receipt into an expense report. The goal is to cut down the manual effort involved in keying in receipt data. OCR makes it possible to take a picture of a receipt, double check the data, and press submit, making expense reports a literal snap.

Timing and budgeting for implementation
Beyond the technology considerations like what kind of add-on would bring the most value to your business is figuring out whether implementing a customized solution will work with your timeline and budget.
As far as timing goes, rolling out a full Dynamics customization usually takes between six and eight weeks. This includes analysis of your current Dynamics setup, implementation, integration with Dynamics, and testing of the whole system.
Granted, this seems like a long time. However, it's true that easy solutions are not always long-lasting solutions. Implementing a solution like this might mean trading off against other projects your team might be working on, so it has to be a decision with support from the whole team.
Pricing is another consideration. In general, you can expect to pay for the add-on itself on a monthly basis, plus a one-off implementation fee. Pricing will vary based on how much you actually use the product. In the case of time and expense add-ons, how much you pay will be based on the number of expense reports or timesheets per month or per year. You can expect to pay between $4-8 per month per user, with a lesser cost for a larger number of users. For a team of 100 people, for example, you'll probably pay something on the higher side of that estimate. On the other hand, for a company of 1,000 people, costs might be on the lower end of that estimate. You can also expect variations in cost based on whether your organization wants or needs SSO (single sign-on) or other technology add-ons.

Finding the right partner
Once the technology, timing, and pricing come together, the next step on the journey toward a customized Microsoft Dynamics implementation is finding the right partner.
In general, you'll want to make sure that your chosen partner is Microsoft certified and then ensure that the solution is tried and true. After all, being the first client for the partner might not lead to the outcome you want. Consider the longevity of the organization, and whether they've done implementations like this before with clients in a similar vertical to yours.
Of course, it goes without saying that your partner needs to be able to integrate with Dynamics, but it's worth noting. Be sure to add this to your list just to be thorough.
Finally, it's important to consider what happens after implementation. This might not be top of mind in these evaluation stages. However, problems do arise and that's where it's important to know where you'll turn in the event of questions or issues. Customer support isn't always a priority during the buying stage, but it should be. After all, if you can't get answers to questions or solutions to problems, your Dynamics customization will be pointless. You can access the quality of customer support based on reviews, but also on third-party recognition in the form of awards. If they have award-winning support teams, then they are putting the effort toward prioritizing customer service and other industry professionals have recognized them for it.

Customizing Microsoft Dynamics
While all this might be a lot to consider, it's also worthy of your time because add-ons like time and expense can be such a high-impact boost for your business. From the technology to the timing, pricing, and finding the right partner, it might seem like a lot effort might go into a Dynamics customization, but Theodore Roosevelt said it best: "Nothing worth having comes easy."
More Microsoft technology professionals than anyone else.
Browse pre-qualified candidates now and find the talent you need to transform your business.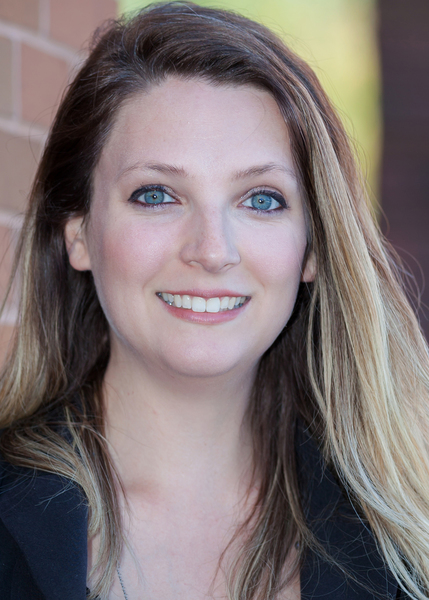 Amanda Canupp Mendoza is a creative marketer at DATABASICS. DATABASICS provides cloud-based, next-generation Expense Reporting, Timesheet, Leave, and P-Card Management solutions.
Providing global solutions in more than 140 countries, DATABASICS provides web-based and mobile business applications to a broad spectrum of industries with full integrations with your HR, Payroll, and ERP/accounting systems.
For over 20 years, DATABASICS has solved problems in expense reporting and time tracking for leading organizations around the world.