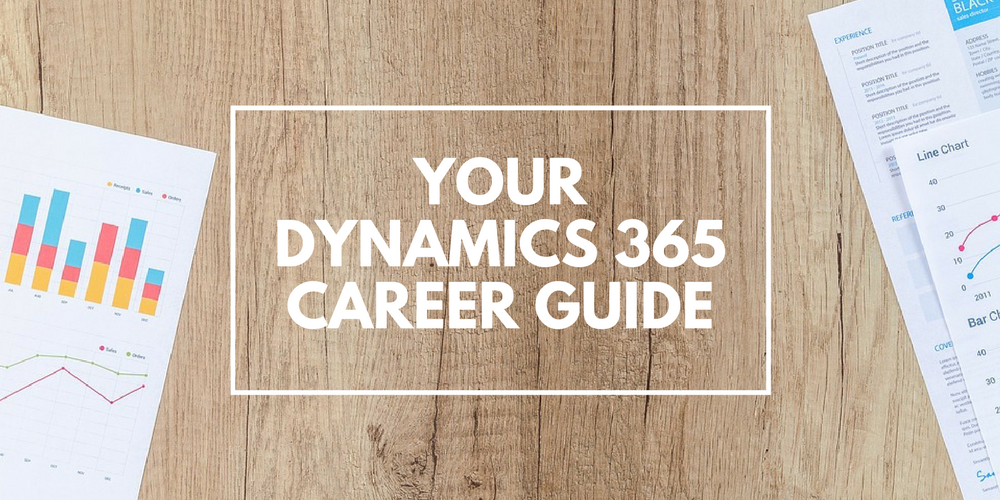 We're truly living in an age of digital transformation, especially when it comes to business and enterprise technology.
While developments in cloud computing and SaaS solutions have been steadily rolling out in the past few years, many companies, particularly those old-timers who've become set in their ways tech-wise, are finally beginning to come around to the cloud as a viable and beneficial way of handling their processes.
According to a recent study by Gartner, spending on enterprise software is expected to grow by 9.4% in 2018, with total spending on business tech on track to exceed $387 billion for the year.
For Microsoft's business management suite, Microsoft Dynamics, that predicted growth is already becoming a reality. Figures from Microsoft's 1Q2018 financial report show that between July and September 2017, revenue from the Dynamics suite as a whole grew 13%, while profit from its cloud offering, Dynamics 365, were up 69%. On a year on year basis, Dynamics 365's customer base increased by 40%.
If these numbers are anything to go by, Dynamics 365 isn't going anywhere. Since the cloud-based ERP and CRM solution was released in late 2016, businesses have been lured to Dynamics 365 by its promise of minimized infrastructure costs, scalability, and intelligent data model.
With so many organizations turning to the Dynamics cloud to update their business processes, the demand for Dynamics 365 professionals will continue to skyrocket, paving the way for enormous opportunities for administrators, developers, and consultants alike.
Dynamics 365 has only just passed its first birthday, so experienced, qualified Dynamics 365 professionals remain a scarcity. But with licensing structure for the collection of SaaS apps only just beginning to bed down, and new apps scheduled for release in early 2018, interest in implementing the solution is likely to spike in the coming months.
Whether you're already a Dynamics professional, or you're a Dynamics 365 user thinking of making a career of Dynamics 365, now is a perfect time to get ahead of the curve and transform yourself into a valuable and coveted asset for those businesses looking to implement the Dynamics cloud.
Here's how you can get started on the path to a great Dynamics 365 career.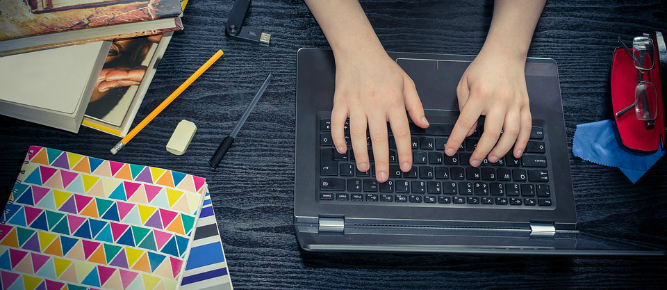 #1 Get hands-on with Dynamics 365
If you're considering working with Dynamics 365 as a career, chances are you've already got some experience with the Dynamics suite. Maybe you're a Dynamics professional who wants to build their cloud skills to meet the rising demand for Dynamics SaaS products, or perhaps you've worked with Dynamics 365 as an end user and think it could offer you the career change you've been dreaming of.
Many of Dynamics 365's apps are based largely on older Dynamics platforms such as CRM and NAV, so having previous experience as any flavour of Dynamics professional obviously gives you a huge head start when it comes to picking up the new solution. But that doesn't mean you can't come at a career in Dynamics 365 from a different angle; everyone has to start somewhere, after all.
If you're currently a Dynamics 365 user, and want to get into administrating, developing or consulting on Dynamics 365 as a career, a good way to get started is to become a "citizen developer". Citizen Developer is the name given to self-directed, self-motivated super-users of a program or service, who, despite not being trained software developers, customize the software they use in order to improve the way they work.
With the demand for app innovation increasing, Citizen Developers are stepping up to meet that demand, and drive new ideas in their organizations. In an age in which cloud-based solutions are making it easier to build, customize and develop without extensive knowledge of coding, many Citizen Developers are able to grow their product knowledge and build their skillset on the job, giving them an organic springboard from which to launch a new career working with software at a more technical level.
Whether you want to plan, implement, or develop Dynamics 365 solutions, first you need to know the product inside and out. Luckily, no matter from which path you arrive at the decision to work with Dynamics 365, there are a number of ways you can get the hands-on experience you need to become a 365 expert.
The first stop on your Dynamics 365 journey should be the Microsoft Virtual Academy. An e-learning platform that provides free, video-based training courses for Microsoft products, the MVA is a place to get started. MVA courses are broken down into short videos, and cover architecture, functionalities, and useful tips for Dynamics 365 users. Many also feature post-course assessments, so you can put your new-found knowledge to the test.
Another great — and often free — way to learn about Dynamics 365 is to join a user group. Engaging with a peer-based online community can give you access to knowledge and best practices directly from other Dynamics 365 users. Many user groups host virtual training and classroom sessions, and are often home to expansive and helpful open forum discussions where you can find answers to even your most challenging technical questions.
User groups often help organize events and conferences, where you can meet other users face to face. Many of these events feature several learning tracks depending on your skills, so you can grow your knowledge base regardless of your current experience level.
One crucial tool at a wannabe Dynamics 365 pro's disposal is the Dynamics 365 Customer Engagement Developer Guide. Formerly known as the Dynamics 365 Software Development Kit, or SDK, the Dynamics 365 Customer Engagement Developer Guide is a combination of documentation and resources for software developers.
The CED Guide contains a number of assets that developers can use to build on their Dynamics 365 customization skills, including code generators, and configuration migration and plug-in registration tools. The guide contains a huge amount of essential information, such as best practices, programming language options, and how to build apps.
If you're a Citizen Developer, or already have access to a Dynamics 365 solution, you can set up a Sandbox instance so you can experiment with customizations without making any changes to the actual software.
If you don't have access to Dynamics 365 in your current workplace, you can sign up for a free 30-day trial and take a look around in your own time.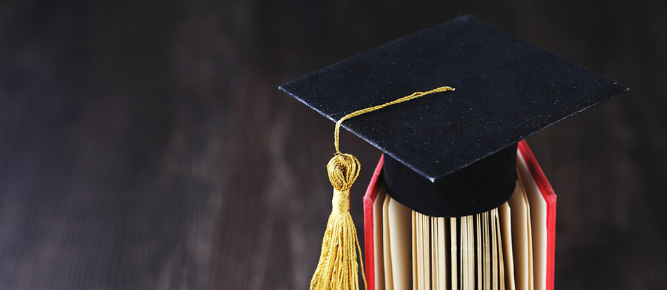 #2 Get the right certifications
Certifications can be a great way to bolster your resume if you already have a lot of experience with Dynamics 365. If you don't have much hands-on experience however, industry-specific certifications become essential to validating your skill set.
When it comes to fast-moving, ever-developing industries like business technology, certifications mean diddly squat if they're not up to date. Who's going to be interested in your MCSE: Windows 98? Having current, relevant certifications shows that not only your knowledge is up-to-the-minute and useful, it also illustrates your commitment to learning new skills and keeping abreast of ecosystem developments.
Luckily, as Dynamics 365 is a new platform, all of its corresponding certifications are pretty contemporary too. First released in March 2017, there are three Dynamics 365 certifications currently available; two options at the mid-level MCSA stage, and one top-level MCSE.
Before you can attain the MCSE, you need to complete at least one MSCA, and which of the two MSCAs you opt to work toward depends on which aspect of Dynamics 365 you're more familiar with, or want to specialize in.
MCSA: Microsoft Dynamics 365 certifies your ability to implement, customize, use and maintain Dynamics 365. In preparing for this certification, you should ensure you have a good understanding of tasks such as importing data into Dynamics 365, administering the Dynamics 365 environment, integrating Dynamics with other applications, and managing security.
Your other choice when it comes to the MCSA is the Microsoft Dynamics 365 for Operations certification. Focusing on the ERP side of Dynamics 365, this certification verifies that you are able to customize the solution, as well as administer a Microsoft SQL database infrastructure.
When you've nailed one, or both, of the above, you can move on to the MCSE: Business Applications. MCSEs are highly regarded within the IT industry, and are not obtained without extensive knowledge and experience of the product in question. There are a number of exams you can sit in order to achieve the MCSE, with options that concentrate on either Dynamics 365 for Operations, Dynamics 365 for Customer Service or Microsoft Dynamics 365 for Sales.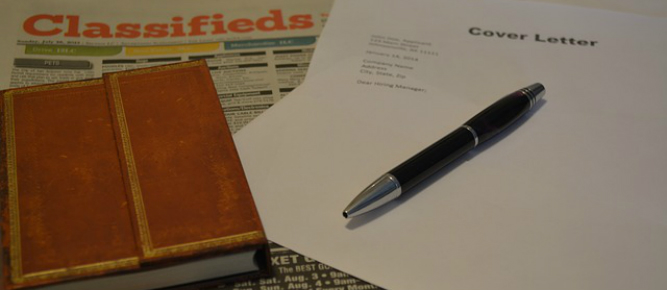 #3 Sharpen up your resume
Your resume is how you sell yourself to potential employers, so while it may sound obvious, it's important to keep it up to date, and to a good standard. When it comes to detailing your experience and skills, make sure you adhere to these three golden rules:
Be relevant. You don't need to include your entire work history, so try to stick to past experience that's pertinent to the job you're applying for. If a previous job taught you nothing that you can apply directly to your new potential role, cut it out.
That's not to say it all needs to be technical, however; employers highly value soft skills too, so don't forget to showcase those alongside your specialist capabilities.
If you're changing career tracks, try to include experience that's relevant or transferable to the career you're aiming for.
Be specific. When it comes to tech resumes, specificity is key. Employers are going to want to know exactly which software, which versions, which languages you have experience with, so be explicit when detailing your skills and experience.
Be sure to detail your achievements rather than just your responsibilities. Responsibilities are things you were supposed to do, achievements are things you not only did, but excelled at.
Employers want to see how your skill set can solve problems in their business, and the best way of doing that is to tell them about the great things you've done in the past.
And don't forget about your LinkedIn profile. A good LinkedIn profile is truly valuable, so don't set it and forget it; make sure it's up to scratch, and revisit it often.
A resume can only display so much information, but your LinkedIn profile can offer a lot of supporting information. Build up your recommendations, add links to blogs, and detail any certifications or badges you've earned.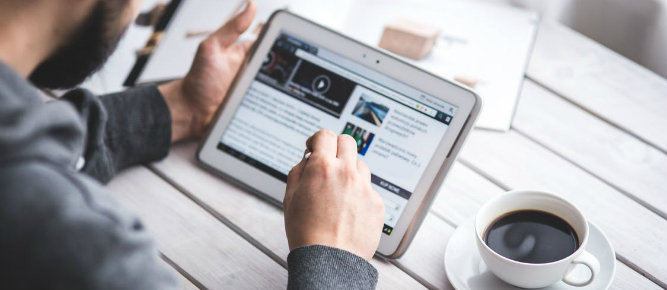 #4 Stay up to date
Dynamics 365 is new and constantly evolving, but you don't have to go as far as taking a certification to keep your skills up to date. There are a huge number of blogs, forums, webinars, podcasts and user groups that can help you stay informed about the latest developments in Dynamics 365. Being at the top of your game when it comes to new developments and product updates will help make you an invaluable asset to customers and employers.
The Dynamics community is incredibly active, which means newcomers to the platform have a lot of opportunity to interact with and learn from other users and MVPs. Make sure you take advantage of the huge online knowledge base available to you.
Engaging and sharing knowledge with other users will not only help you learn more about Dynamics, but building up a professional network can help further down the line when you're ready to start your job search.
Ready to take the next step in your Dynamics career?
Register today, and let the right opportunities come to you.