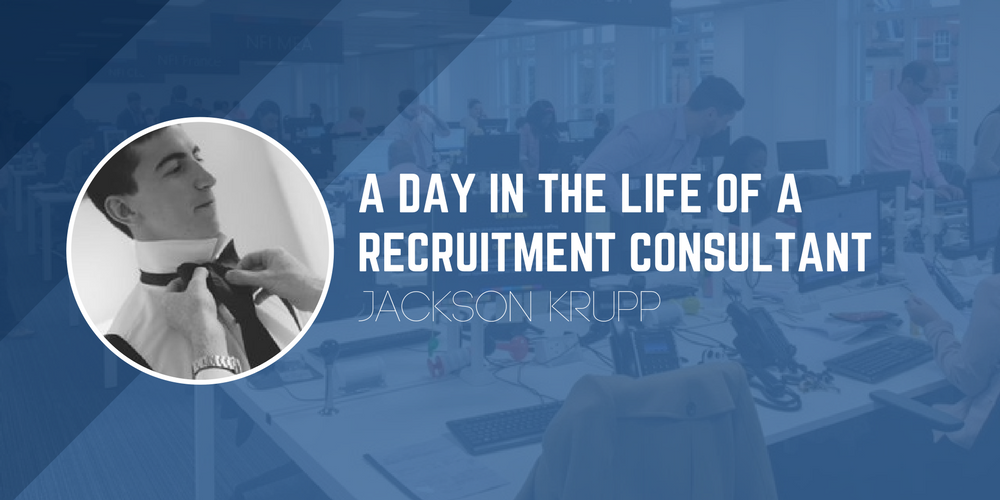 Established in 2006, Nigel Frank International has rapidly grown into the global leader in Microsoft recruitment. 
This week, we spoke with one of our skilled consultants, Jackson Krupp, to learn more about him and his role as a Microsoft recruiter. Find out what it's like day to day in the recruitment consultant job role and how he can land you the Microsoft technology job you want, making the money you deserve.
Recruiter Profile
Name: Jackson Krupp
Job Title: Team Leader – Dynamics GP
Education: University of Wisconsin
Nigel Frank Office: New York – William Street
How did you get your start at Nigel Frank International
I was recruited by our internal team in early-2014 and immediately jumped into it. I've been on the same team ever since.
What's your favorite part of working at Nigel Frank?
Definitely the culture. Everyone is super friendly and outgoing. It's a work-hard, play-hard environment, and at the end of the day, it's a close-knit culture that isn't easily replicated.
How do you help jobs for Microsoft Professionals?
I spend hours networking with candidates and clients that use the technology I recruit for. I stay organized, and I match my clients' needs with my candidates' needs.
What advice would you give to anyone currently looking for a career in Microsoft technology?
Call us. We're the global leaders.
What is the biggest mistake you see job seekers make?
On occasion, I've seen job seekers provide mediocre references, which is somewhat troubling. I always say to job-seekers that they have to know with 100% certainty that your references are going to speak positively about you.
What do you like to do when you're not working?
I'm a huge food guy, and living in New York City I have an endless amount of options. I've got about 50 restaurants on my list to try. Beyond that, I'm big into traveling and being outside.
What's a fun fact that not many people know about you?
I am afraid of heights.
Any final words for the job seekers reading this?
If you like making money, and working in a fun environment, don't hesitate to reach out.
Interested in becoming a becoming a recruitment consultant? We 've got you covered.