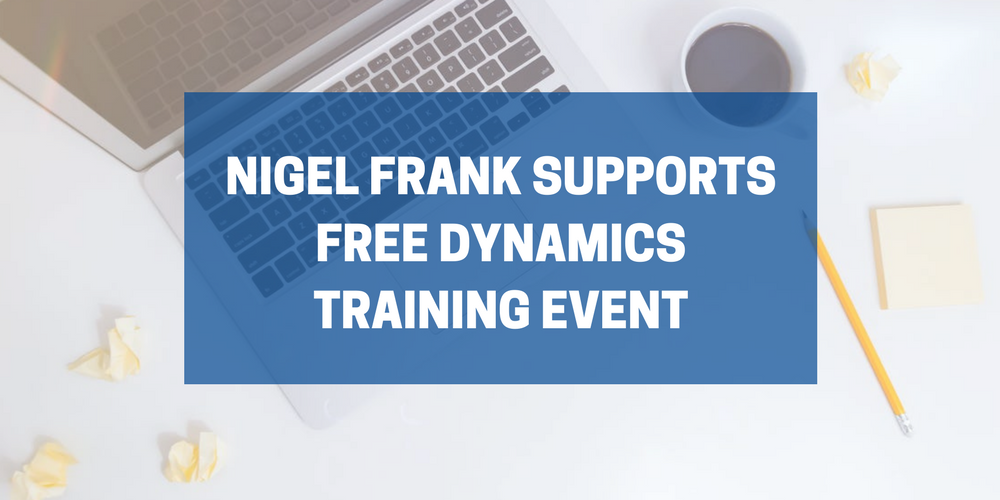 Nigel Frank will be working to support the next generation of IT professionals when it sponsors Dynamics 365 CRM Bootcamp in London this month.
A free, non-profit event, organised by the Microsoft Dynamics professional community, Dynamics 365 CRM Bootcamp will take place on Saturday July 22nd 2017, at Microsoft's London offices.
Organised and Hosted by CRM Saturday and CRM Boutique, the bootcamp will offer hands-on workshops in which users can get to grips with Microsoft's latest CRM and ERP product; Dynamics 365. Delivered by Dynamics MVPs and Experts, the workshops will be split into three tracks, making them accessible to all consultants from beginner level upwards.
Aiming to bring CRM professionals, technical consultants, and developers together to learn, collaborate, and share new ideas, a huge number of successful CRM Saturday events have been held across the world over the past two years.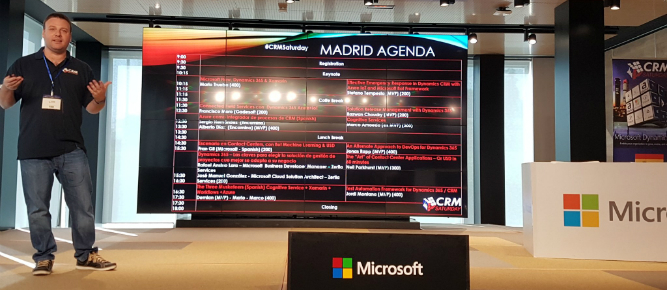 Image credit: @CRMConsultants
As well as providing sponsorship to cover the event's costs, Nigel Frank will also be on hand to offer friendly advice on how to foster a successful career in the Dynamics industry. As the global leader in Microsoft recruitment, Nigel Frank has worked to find IT professionals their perfect careers since its inception in 2006, and is thrilled be able to support opportunities in the IT industry at a grassroots level.The
The bootcamp will not only be doing its bit for the CRM community but the wider community as well; the event will be raising money for British Red Cross' London Fire Relief Fund directly through a Just Giving page. There will also be a fundraising raffle on the day, giving attendees the chance to win an Xbox One S donated by Nigel Frank.
CRM Saturday has seen great success since its inception by Razwan Choudry, with its free Dynamics learning-focused events booked to capacity in every city it has visited. The event now takes place on multiple continents, providing training to hundreds of attendees across the globe.
CRM Saturday is also partnering on this Dynamics 365 CRM Bootcamp with CRM Boutique, a free mentorship and careers advice program run by Dynamics experts who want to pass on their skills and knowledge to both future IT professionals, and current IT professionals looking to transition into a new market.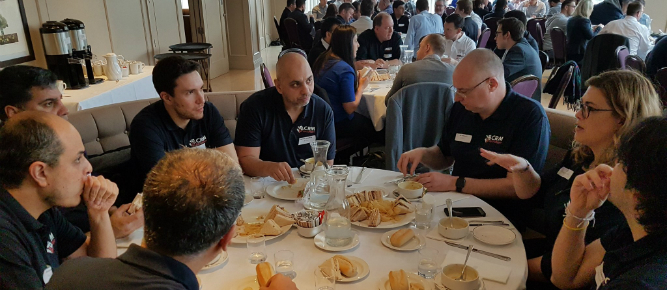 Image credit: @CRMConsultants
Founded by Mohamed Mostafa, the program was born of a desire to help people who are interested in Dynamics make the switch from their current career paths and progress within the Dynamics ecosystem.
The program offers free advice to would-be consultants and developers looking to capitalise on opportunities in a growing channel; in a candidate-scarce market in which quality professionals are in constant demand, entry-level programs like CRM Boutique are crucial in helping bring new blood into the ecosystem.
By pairing up keen mentees with their own volunteer industry leader, CRM Saturday, and CRM Boutique help those interested in working in the Dynamics 365 market grow their skills, offering advice on career paths, learning resources, and potential job opportunities.
These community initiatives and programs provide a platform for Dynamics experts to give back to the community by imparting their expertise, and getting to know their mentee, their skills, and their goals in the process. This unique arrangement gives mentees access to the kind of invaluable, specialised information they might struggle find elsewhere, direct from experts who understand their desired career path, and know exactly how to help them get on it.
Although popular with recent graduates, CRM Boutique's mentorship is available to anyone looking to move into the Dynamics 365 arena, including those who have experience with other CRM systems, and IT enthusiasts who are new to business management systems altogether.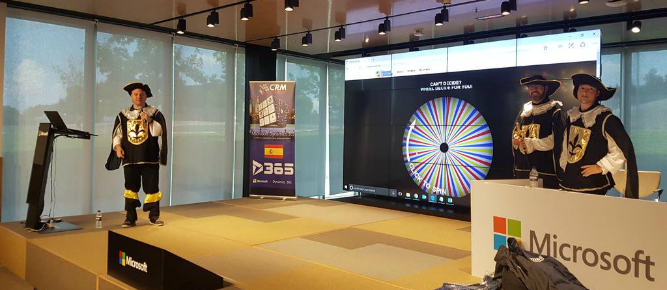 Image credit: @CRMConsultants
"The Microsoft Dynamics market requires new talent in order to deliver innovative solutions that bring real value to businesses," Mostafa said. "Nigel Frank International is a global leader in this area, bringing new talent to the Microsoft Dynamics market on a daily basis.
"Without Nigel Frank International's sponsorship, our Dynamics training initiative would not have been possible; our sponsors have helped us make this community initiative completely free."
Oliver Norton, Senior Account Manager at Nigel Frank International said: "In an industry that's constantly evolving, it's so important for people to be able to get first-hand experience of new technologies in order to upskill.
"Free events like this one are a perfect opportunity to do that, and here you have the added bonus of being able to get advice and insight from field experts at the same time.
"Supporting this event is part of our continued commitment to helping ease the shortage of quality candidates in the Dynamics channel.  As a business, we are always looking for innovational ideas that enable us to supply our clients with a diverse range of talented candidates, and we are thrilled to support this fantastic initiative."