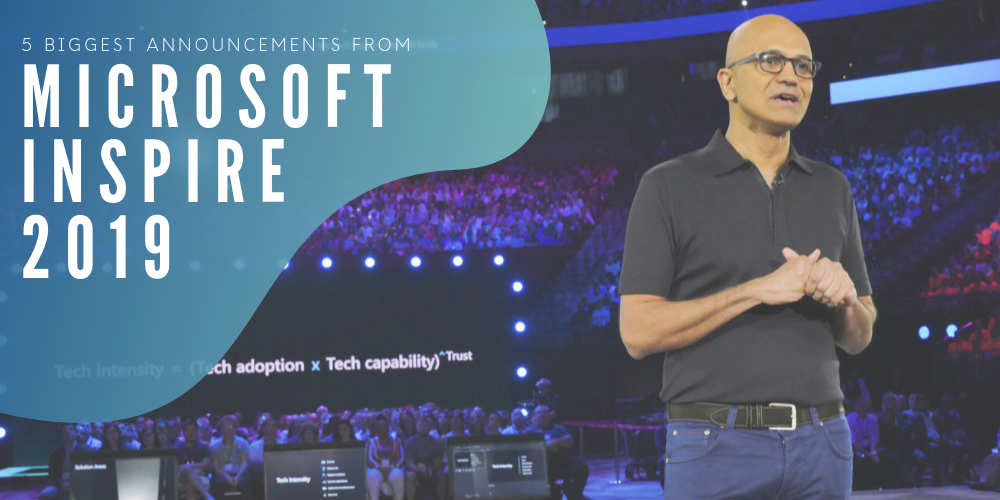 It's one of the biggest events in the Microsoft community calendar.
Every summer, Microsoft partners and customers alike await word from Microsoft Inspire, as the company's top-ranking executives drop announcements and unveil the latest innovations.
This year's Inspire was no exception. Here are a few of the biggest news stories from Inspire 2019.
New features for Microsoft Teams
Microsoft's Executive VP of Worldwide Commercial Business, Judson Althoff, announced a barrage of new features for Microsoft Teams as the company continues to push the platform as its flagship communications and collabing app.
New features are set to arrive in Microsoft Teams in FY2020, including powered-up AI and collaborative features that aim to connect front-line workers with their co-workers all the way to boardroom level.
Two years since its initial release, Teams usage is picking up significantly. More than 13 million people now use Teams every day—with upwards of 19 million weekly users—and counts the likes of Emirates, FedEx, and Lexmark among its patrons.
Features we can expect to see hitting Teams in the near future include:
The ability to send time-sensitive "priority" messages that ping notifications to recipients every two minutes on mobile and desktop until a response is received
Read receipts in chat displays
Announcements that enable team members to flag important news or notices in a channel
Cross-channel posting for simultaneously sharing a single message to multiple channels
Channel moderation to help manage what gets posted and determine whether or not a post will accept replies
Targeted communication allowing users to @ tag a job role like you would a person's name, issuing a message simultaneously to everyone who holds that role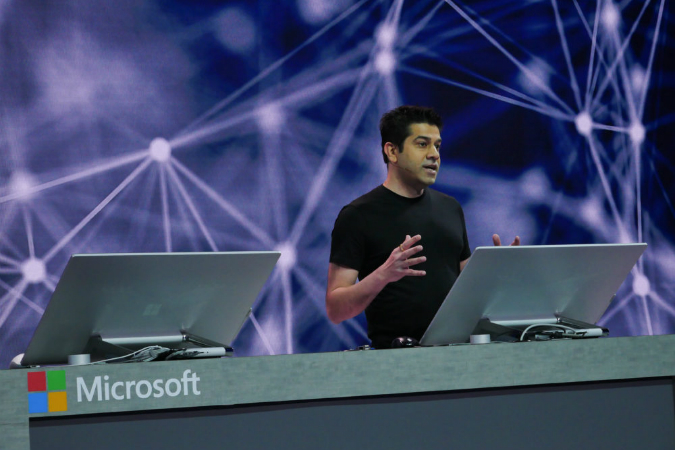 The advent of the Azure Migration Program
A further step in its mission to get its users in the cloud, Microsoft unveiled a new program to help shift customer workloads to Azure.
Highlighting in particular those customers who're still using server platforms like Windows Server 2008 and SQL Server 2008, Gavriella Schuster, Corporate VP of One Commercial Partner Organization, noted the risks and complexities that customers face by relying on outdated products.
To offset these vulnerabilities as quickly as possible, the Azure Migration Program (AMP) has been created to help partners migrate customers to the cloud. AMP will give both customers and partners the chance to apply to work with Microsoft directly on their migration.
The program will give participants access to proven cloud adoption methodologies tailored to specific business needs, free tools and resources, and training to help fast-track the migration.
Azure Lighthouse—a gamechanger for cloud partners
Schuster also announced a new service for partners called Azure Lighthouse. Designed to securely automate multi-customer, multi-tenant management at scale, the service enables CSPs to oversee and manage end-user resources within a single portal-based interface.
Partners will be able to create, edit and scale the resources of multiple customers simultaneously, eliminating the need to go through multiple access tokens and identities repeat the action.
A continued focus on security
Microsoft has long been a big investor in security—shelling out around a billion dollars every year on R&D—and made it clear at Inspire that security and data privacy are its number one focus for their partner channel right now.
As part of its continued dedication to security, Microsoft announced a new competency for partners. The badge is available now and allows partners to market their expertise in this increasingly crucial area, highlighting their ability to deliver "security-related services on Azure and Microsoft 365 and help customers protect identities, data, apps, and endpoints from cyber threats."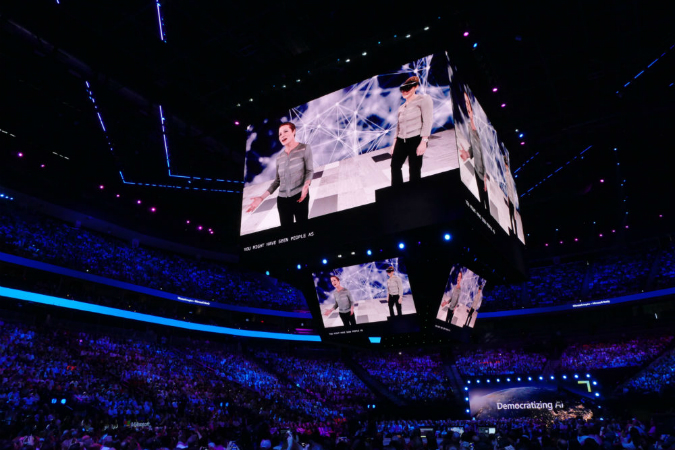 Developments on the AI front
Following the release of intelligence apps for Dynamics 365, Microsoft dazzled Inspire attendees with impressive demonstrations of its ever-developing AI clout.
The company announced its new AI Accelerate program, built to help partners build and deploy AI models and services to customers faster, at Inspire, but the real star of the show was the AI-powered HoloLens2 demo.
Melding together mixed reality, body and video capture tech, and Azure AI, attendees were presented with a near-photoreal, life-sized holographic representation of Microsoft exec Julia White. This hologram then went on to deliver part of White's speech in Japanese.
With White donning the HoloLens headset, her holographic clone used samples of her voice to deliver the machine-translated keynote in a language that White cannot speak.
White explained that she had recorded her speech at a motion capture studio earlier, and that Azure AI had then been trained to mimic her voice, allowing her speech to be not only translated into any language, but delivered in her own voice; tone, inflections and all.
More Microsoft technology professionals than anyone else.
Browse pre-qualified candidates now and find the talent you need to transform your business.