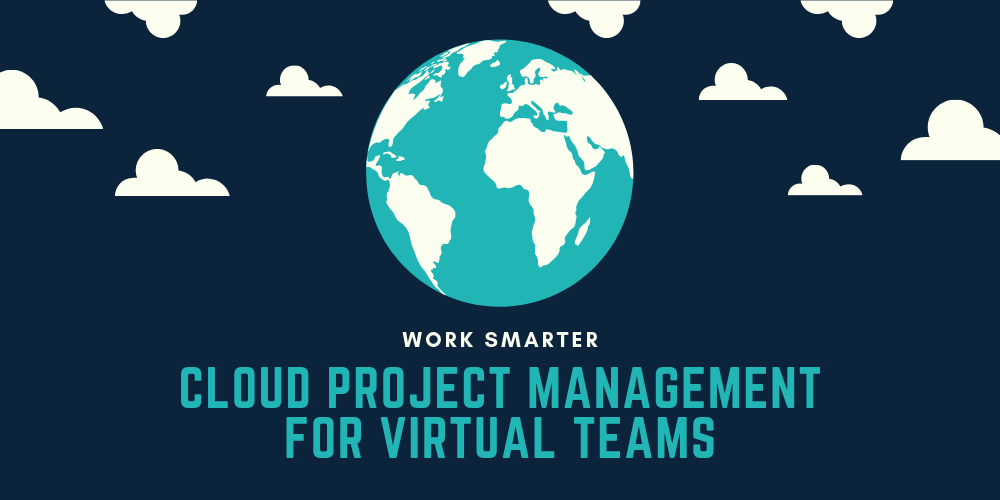 In our previous blog about virtual teams, we looked at the pros and cons of using remotely distributed teams—one of the key barriers employers face to efficient remote work is finding the right collaborative and communicative tools.
Whether you're on the other side of a city to the rest of your team, or the other side of the world, virtual teams rely heavily on digital platforms to get things done. Sharing files, holding meetings and tracking the progress of your projects all have to be done online, so choosing the right tools is crucial.
While the project management market has been flooded by trendy new programs of late, none provide a more comprehensive, deeply integrated experience than Microsoft Office. We took a look at some of the tools Microsoft has to offer virtual teams, from best cloud project management to digital communications, and how they can help your team be more productive.

Office 365
When it comes to introducing new technologies to the workplace, user adoption can be a massive hurdle to productivity. That's one big advantage of Office 365, right out of the gate; pretty much everyone has experience with Microsoft Office's ubiquitous suite of apps.
The latest incarnation of the Office suite, Office 365 features all the programs you know and love (or are at least familiar with), without the need for on-site infrastructure or pesky installation CDs. Based in the cloud, Office 365 grants users access to their apps and their files wherever they have the internet, making it perfect for hotdesking and remote working.
Far more than the word processor that came with your PC, Office 365 is a complete virtual office solution; packaged with email, storage, and calendar tools, it's a project management system in itself, and its new and expanded features make the product suite more functional than ever.
Office 365 packages are available from $5 per user, per month, with several plan options including other collaborative services such as Skype for Business, and Microsoft Teams.

Microsoft Project Online
One of the lesser-known features of Microsoft's Office 365 suite, Project Online offers a single database in which to track all of your team's projects.
Used by more than 10,000 organizations, Project is a cloud-based app accessible from any web browser. Project Online provides users with all the essential functions such as assigning and scheduling tasks, sharing files, planning timelines, alongside deeper functionality including resource allocation, demand management, and in-depth reporting capabilities.
Though it's hugely customizable, Project can also be used right out of the box, with a range of built-in templates for scheduling, planning and reporting to get you on the right track fast. It can also be used to manage timesheets, with the ability to create and capture scheduling information for payroll or invoicing purposes.
Integration with SharePoint and Skype for Business lets users synchronize their workloads, share documents or communication right from the Project interface, so you can keep track of all communications during the lifecycle of a project in one place, without the need for any "where are we on this?" emails.
You can get access to the basic features of Project Online from $7 per user, per month. Professional and Premium editions are priced at $30 and $55 per user, per month respectively.
More Microsoft technology professionals than anyone else.
Browse pre-qualified candidates now and find the talent you need to transform your business.
SharePoint
Intranet services have come a long way since the nightmarishly outdated interior internet we were subject to in school, and leading the way in customizable, collaborative platforms is SharePoint.
Developed primarily as a web-based storage system in 2001, SharePoint's massively configurable nature allows its 200 million users to utilize it in countless different ways. Accessible through any browser, you can shape your SharePoint solution to be whatever you want it to be; a place to host news and communications, build a knowledge base, and store and share files and documents. Featuring tonnes of great functionalities, including real-time co-authoring, extensive search functions, and the ability to sync local copies of files or folders for offline editing.
Brand it, customize it, add in sections; SharePoint is uniquely scalable to fit your organization's needs, and access can be tailored to the requirements of individual users. SharePoint also boasts excellent mobile apps, meaning your team can access the information they need wherever they are in the world. It even features an integral Task List web part, which allows users to plan, schedule and assign responsibilities within a Gantt chart-like project planner, and can even send automated task-related alerts to assignees. Tasks can also be added to the Task List straight from Outlook.
Managing SharePoint is essentially the same as running a simple website, with pages that can be added and edited, sections and menus, and file repositories and most reasonably tech-savvy teams will be able to run their SharePoint platform with ease. Licencing SharePoint can cost as little as $5 per user, per month, which includes 1 TB of OneDrive storage per user.
SharePoint's internal web can become a little tangled, however, for larger organizations with numerous brands, departments, and users with varying access and security requirements. In these cases, it's worth having a SharePoint administrator to hand to help keep your portal operating smoothly.

Microsoft Teams
A fairly new tool on the market, Microsoft unveiled Teams in 2017. A "chat-based workspace", Teams aims to expand on the collaborative functionalities of Office 365, offering a hub for modern teams to work, converse and engage with one another.
Teams extends the instant, informal chat platform offered by Skype, folding in more productivity features, customization options, and creating a space for project management. Where Skype offers instant messaging, think of Teams as a super-functional message board.
Chat threads can be split by team or project, with tabs within threads for files, presentations, conversations and shared calendars. Images, documents, gifs, emojis, or even bots can be shared instantly, making it easy to track new developments or edits on a project without trawling through email threads.
Documents can be worked on collaboratively from within the Teams interface, making version mix-ups and accidental overwrites a thing of the past. Integrated with Skype, voice and video conferences can be hosted through Teams, with space for private conversations, and even a built-in meme generator.
Built specifically to work hand-in-hand with other Microsoft's Office 365 suite, Teams is available to license from $5 per user, per month as part of the Office 365 Business Essentials plan.

Skype for Business
Email is a necessity for any organization, but when it comes to interactions within a team, it's a good idea to have a more immediate, intimate way of communicating. The immediacy and familiar social-media-esque interfaces of instant messaging can help virtual team members feel closer, and give them a less formal platform on which to build relationships and get fast answers.
Acquired by Microsoft in 2011, Skype has long been the top name in VoIP services. Microsoft has been phasing out its own Lync communication services in favor of Skype for Business over the past few years. Although Skype was previously known primarily as a video calling platform, Microsoft rolled together its functionality with features from Lync, officially launching Skype for Business in early 2015.
Skype for Business now boasts not only the video calling features it became known for, but instant messaging, and extensive integration with other Microsoft services such as Outlook, Office, and Whiteboard. Its familiar, uncomplicated interface makes it a terrific all-in-one solution for instantly accessible, real-time communications.
If basic communication is all you're looking for, smaller business of up to 20 employees can use Skype's standard edition for free. Skype to Skype calls, video conference calling, instant messaging, files sharing and screen sharing are all included in Skype's free version, but if you need more features, or have more employees, then Skype for Business may be the way to go.
Available as part of two plans, Skype for Business offers a lot of bang-for-your-buck, parcelling together its extensive communication features with other Microsoft tools. The Office 365 Business Essentials plan, available from $5 per user, per month, offer Skype for Business alongside online versions of popular Office apps, Microsoft Exchange, 1 TB of OneDrive storage, SharePoint, and Teams. Or for $12.50 per user you can license the beefier Office 365 Business Premium plan, which includes everything in the Essentials plan, plus desktop versions of all Office apps.