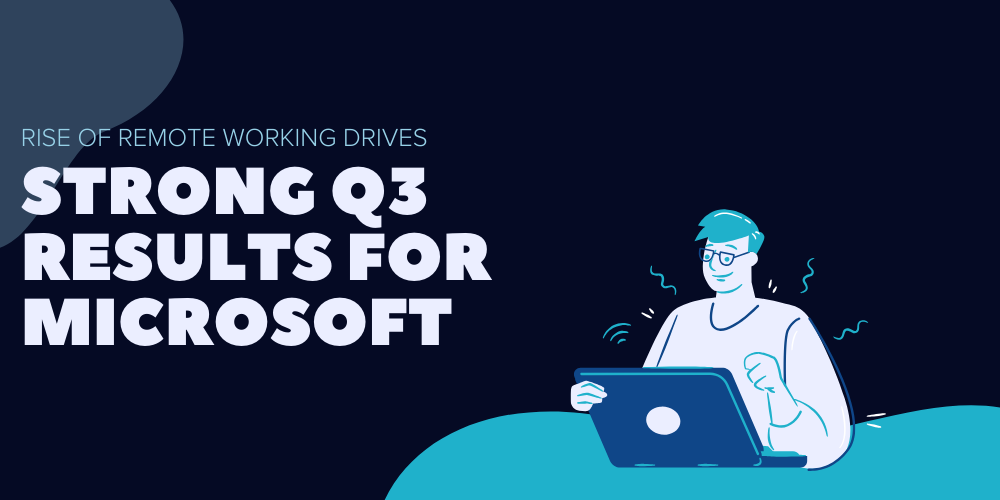 The sharp uptick in digital transformation triggered by the global COVID-19 pandemic has resulted in a spike in revenue for Microsoft.
The company announced its latest financial results for the quarter ending March 31, 2020 today, and reported robust increases in revenue across many of its core segments.
Overall revenue came in at $35bn, up 15% year-on-year. Operating income was $13bn, seeing an increase of 25%, and net income was up 22%, at a total of $10.8bn.
Microsoft comfortably outperformed analysts' expectations, with previous forecasts predicting earnings of $33.7bn for the third quarter. The company noted that COVID-19 had had "minimal net impact on the total company revenue."
Microsoft CEO Satya Nadella credited the firm's "durable business model, diversified portfolio, and differentiated technology stack" with enabling them to tackle their customers' challenges in the current climate.
"We've seen two years' worth of digital transformation in two months," said Nadella. "From remote teamwork and learning, to sales and customer service, to critical cloud infrastructure and security – we are working alongside customers every day to help them adapt and stay open for business in a world of remote everything."
Amy Hood, executive vice president and chief financial officer of Microsoft, highlighted the performance of its Commercial Cloud segment, which generated $13.3bn in revenue in Q3, up 39% on the previous year.
"In this dynamic environment, our sales teams and partners executed a solid third quarter," Hood said. "We remain committed to balancing operational discipline with continued investments in key strategic areas to drive future growth."
As more of the world take their processes online and roll out remote working within their businesses, usage of Microsoft's Productivity and Business Processes and Intelligent Cloud segments grew significantly.
Microsoft 365—formerly known as Office 365—performed especially well, with strong showings from Teams, Azure, Windows Virtual Desktop, advanced security solutions, and Power Platform.
In March, daily active users of Teams broke the 75 million mark for the first time.
Overall, Productivity and Business Processes brought in $11.7bn and an increase of 15%. Highlights from the segment include:
Office Commercial products and cloud services revenue climbed 13%, propelled by Office 365 Commercial revenue growth of 25%
Office Consumer products and cloud services revenue was up 15%, with Office 365 Consumer subscribers reaching 39.6 million
Dynamics products and cloud services revenue grew 17%, with Dynamics 365 revenue up 47%
Microsoft's Intelligent Cloud segment accounted for $12.3bn in revenue, up 27%. Azure was a significant contributor to the segment's growth, with revenue from the firm's Azure cloud services rising 59%.