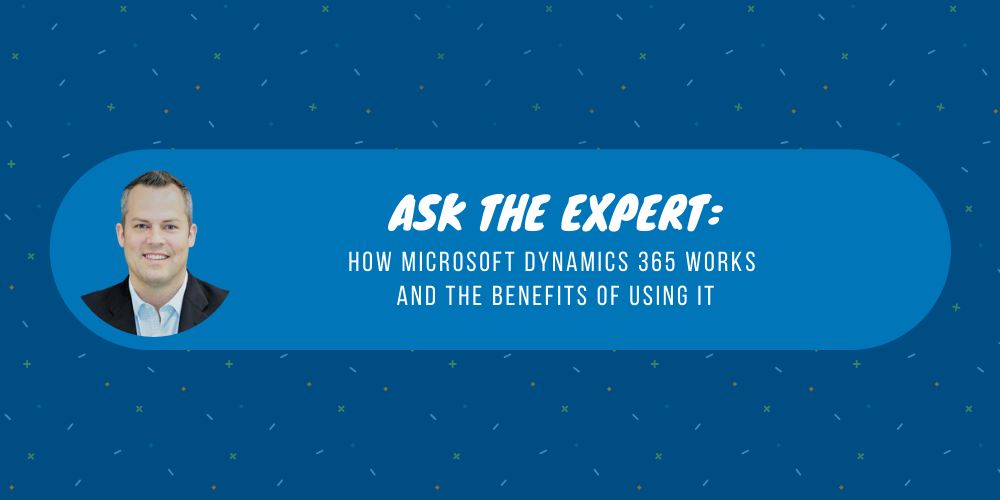 In today's fast-paced business landscape, organizations aspire for ways to bring together customer relationship management (CRM) and enterprise resource planning (ERP) functions into a single, robust, business management solution.
Microsoft Dynamics 365 is a cloud-based, integrated CRM and ERP solution that provides businesses a comprehensive range of tools to streamline operations and connect more efficiently. Its capabilities and features are always evolving to meet the varied needs of sales, marketing, and customer service teams.

What Is Microsoft Dynamics 365?
Mid-market companies can leverage the potential of Microsoft Dynamics 365 to better manage their relationships with customers, prospects, and staff. It comes with a set of cloud tools that can help with everything, from sales to operations to accountancy.
Dynamics 365 equips employees with the tools they need to be more productive, strengthen customer relationships, and win more business. Its business intelligence platform also provides executives with vital insights about performance and prospects.
Organizations can easily streamline their internal and external communication with Dynamics 365's CRM and ERP capabilities.
For many years, Microsoft Dynamics has been a major player in the Business Solutions sector. But how did Microsoft create the software that is now largely considered as one of the most robust and trustworthy Enterprise Software packages available?

Microsoft and Dynamics: How it all began
Microsoft's association with Dynamics appears natural to users of the software. As a result, many individuals are startled to learn that the program wasn't created in-house. All of the components that make up the Dynamics package were once standalone systems with specialized solutions that dominated their respective industries.
When Microsoft bought Great Plains in 2001, it was the company's first acquisition. Great Plains, on the other hand, had already purchased Solomon Software to finish its Dynamics Release 1.0. iCommunicate, a software startup, was also bought later that year. Microsoft was prepared for the release of Dynamics 8.0 with this purchase.

How Dynamics 365 was born
The initial tentative steps towards today's Dynamics package were taken in 2006. Microsoft CRM was renamed Microsoft Dynamics CRM, Navision was renamed Microsoft Dynamics NAV, Axapta was renamed Microsoft Dynamics AX, Great Plains was renamed Microsoft Dynamics GP, and Solomon was renamed Microsoft Dynamics SL.
Dynamics CRM was updated in 2007 to include the Cloud. Microsoft took the initial steps toward a more adaptable future with this announcement. The introduction of a more Agile approach in 2011 marked the beginning of two-yearly updates, and the web client was gradually added to the other Dynamics offerings.
Finally, the Microsoft Dynamics 365 package that we know and love was born in 2016. Customers have the option of purchasing the entire bundle or just the Dynamics applications they require.
It was originally intended to launch as a SaaS-only offering, but customers can now choose whether they want to utilize it in the cloud, on-premises, or a hybrid of the two. Dynamics has earned a reputation as a robust, user-friendly solution that is well-suited to a wide range of businesses. You just pay for what you require, and you can scale up or down the service as your business expands.
The Dynamics 365 product line was rebranded by Microsoft in July 2017. For enterprises, it has extensive CRM capabilities and tools. All of them are built with advanced marketing campaign possibilities and better sales models in mind. Cloud-based features make retrieving and transferring data in real-time a breeze.
The CRM applications were renamed Customer Engagement Plan, while the ERP apps were renamed Microsoft Dynamics 365 for Finance and Operations and Microsoft Dynamics 365 Business Central.
Looking for your next great Dynamics job?
More choice than anyone other agency. Browse our jobs and find your dream role today.
Top benefits of using Dynamics 365
Some of the most important business advantages of Dynamics 365 solutions are as follows:
It is easy to set up and deploy
Microsoft Dynamics 365 can be used in the cloud or in a hybrid cloud. It's easy to manage and deploy in any way you want, depending on your budget and infrastructure.
Employees can access their Dynamics 365 apps via Outlook, a web browser, or any mobile device.
Seamless integration with other Microsoft Products
Other Microsoft products, such as Office 365, can be easily integrated with the Dynamics suite. Businesses can go from Dynamics 365 to Outlook for communication, Power BI for data analytics, and SharePoint for documentation, thanks to the integration.
If it's easy to work and transition between apps, employees will spend less time transferring data between apps and learning new platforms.
To automate tasks in sales, marketing, customer service, and field service, you can use Dynamics 365's built-in workflow tools and a variety of modules.
If the pre-built tools don't quite fit your needs, there's no need to be worried. You can also customize workflows in Dynamics 365 to match your specific requirements.
The architecture, deployment options, and subscription levels of Dynamics 365 can all be customized to fit your budget, team size, and KPIs.
Whether they're on the road or in the office, salespeople can access a variety of valuable client information using Dynamics 365.
Your team will be able to give quick responses and information thereby reducing the sales cycle. Companies can get a full picture of each prospect's journey, allowing them to build more personalized sales experiences.
Improved customer service efforts
Each customer's data is collected in vast numbers through Dynamics 365. It analyzes which websites people visit, how they interact with brands, and which communities they belong to. Its business intelligence tool can also identify client moods, purchase patterns, and brand loyalty, all of which are non-quantifiable data points that are critical to the sales process.
This data aids customer care representatives in handling each client engagement on an individual basis. Your salespeople can connect with customers on a human level and propose personalized solutions without missing a beat since all of the data is in one place.
Dynamics 365 can be scaled up or down depending on the size of your team, budget, and workload. Like most other Microsoft cloud solutions, Dynamics 365 is based on a monthly subscription that can be changed at any moment.
Your employees can receive practically any type of data they need with Dynamics 365, allowing them to work more efficiently and spend less time looking for information. With access to all of the tools and information they need, employees can make better, more informed decisions.
Instead of having to access ERP, CRM, data, and Office apps separately, users can find everything they need on one platform.
Greater adaptability (and reduced costs)
Because of Dynamics 365's modular licensing approach, users won't be saddled with a monolithic suite of apps that they won't utilize. Instead, businesses may pick and choose the apps they require and create a custom solution that best meets their needs.
Dynamics 365 also has its own app store, which is full of Microsoft-approved extensions and plugins to let you further customize your solution to your own, industry-specific requirements.
Because Dynamics 365 has a web-based interface, all users need is an internet connection to log in to and work with, which means your staff can get things done whenever and wherever they choose.
Dynamics 365 has benefited enterprises and industry sectors alike because of its broad capabilities. Here are a few examples of how Dynamics 365 has streamlined and improved operations for healthcare and non-profit organizations:
Using Dynamics 365 to personalize the patient experience
With facilities in California, Montana, New Mexico, Oregon, Washington, Texas, and Alaska, St. Joseph Health is a comprehensive healthcare provider. 19,000 caregivers worked to make sure patients got the treatment they needed in a timely manner and had a more personalized experience. The problem was they didn't know the patient information upon receiving the call.
Patient journey can be better personalized using the Dynamics 365 platform. With D365, a caregiver can very well find out who the patient was based on his or her phone number. Furthermore, careful data organization allowed for the placement and availability of the right physicians in a patient's location.
Finding the best opportunities for NFL players with Dynamics 365
The NFL Players Association (NFLPA) is a non-profit organization that represents players in the National Football League. The NFLPA protects the rights of all professional football players, negotiates and monitors retirement and insurance benefits, and provides its members with a number of other benefits and services.
The organization needed a rapid way to manage player data so that almost 2,200 current and past players could find new opportunities. They also intended to save capital and maintenance expenditures so that employees could focus on new member offerings.
The approach was to use Microsoft Dynamics 365 to construct a single, shared CRM for players. This cloud-based system contained a few modules for sales and other business functions. The NFLPA received a single collection of player data as well as handy reporting tools, allowing the staff to find opportunities for players more easily and quickly. As a result of the automation of many manual processes, NFLPA workers now have more time to be creative and offer new opportunities for players.

Conclusion
Capitalizing on Dynamics 365 solutions to enhance corporate efficiency and drive digital transformation is a terrific approach for companies to get ahead of the competition. Choose from a variety of dependable solutions for every business function and grow your company to new heights.
---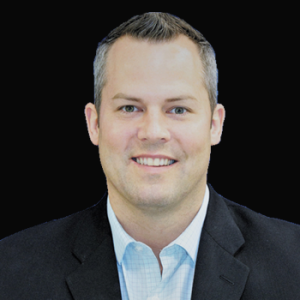 Shawn Sauve is the Vice President and Global Dynamics Practice Lead at 
DynamicsSmartz 
– Microsoft Gold ERP and CRM (Customer Relationship Management) Partner. Shawn has been helping organizations grow by aligning the right people processes and technology both within his organization and for the clients from various industries like Manufacturing, Construction, Financial Services, and Information Technology. He is a strategic thinker and visionary who can see the big picture and focus on key issues to accomplished established goals.